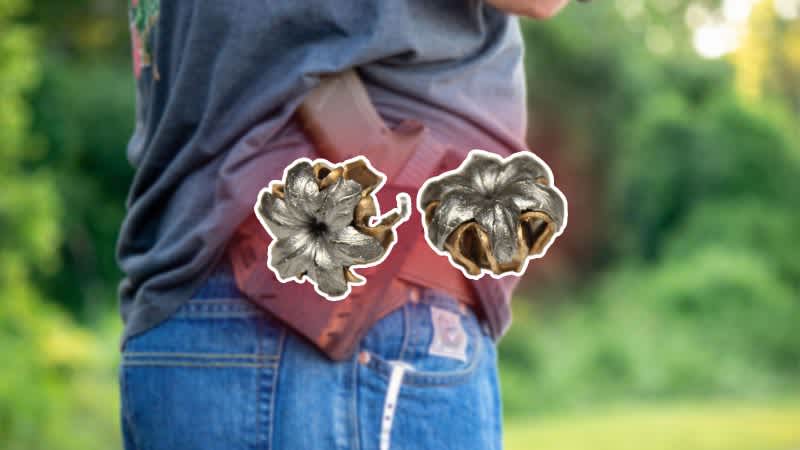 +
–
Table of Contents

1. Federal 124-grain HST JHP
SALE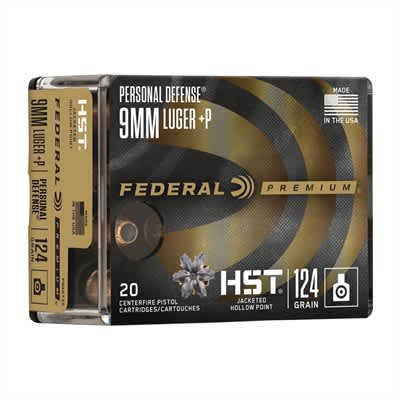 The Editor's and Author's Choice
Often considered to be "the one" by many seasoned concealed carriers, Federal's 124-grain HSTs have proven themselves to be reliable, accurate, and probably one of the most deadly 9mm loads on the market. Extensive testing has shown that the on average the 9mm Luger load will deliver 13.63″ of penetration, 0.63″ of expansion, 90% weight retention through all FBI barriers when shot through a Glock 17 at 10 feet. If I could only choose one 9mm defensive loading to go with it'd be this.
Pro/Good balance of speed, penetration, weight retention, expansion, and lethality
Cons/It's extremely difficult to find in stock these days
Bottom Line/"The one"
2. Liberty Civil Defense +P 50-Grain Hollow Points
SALE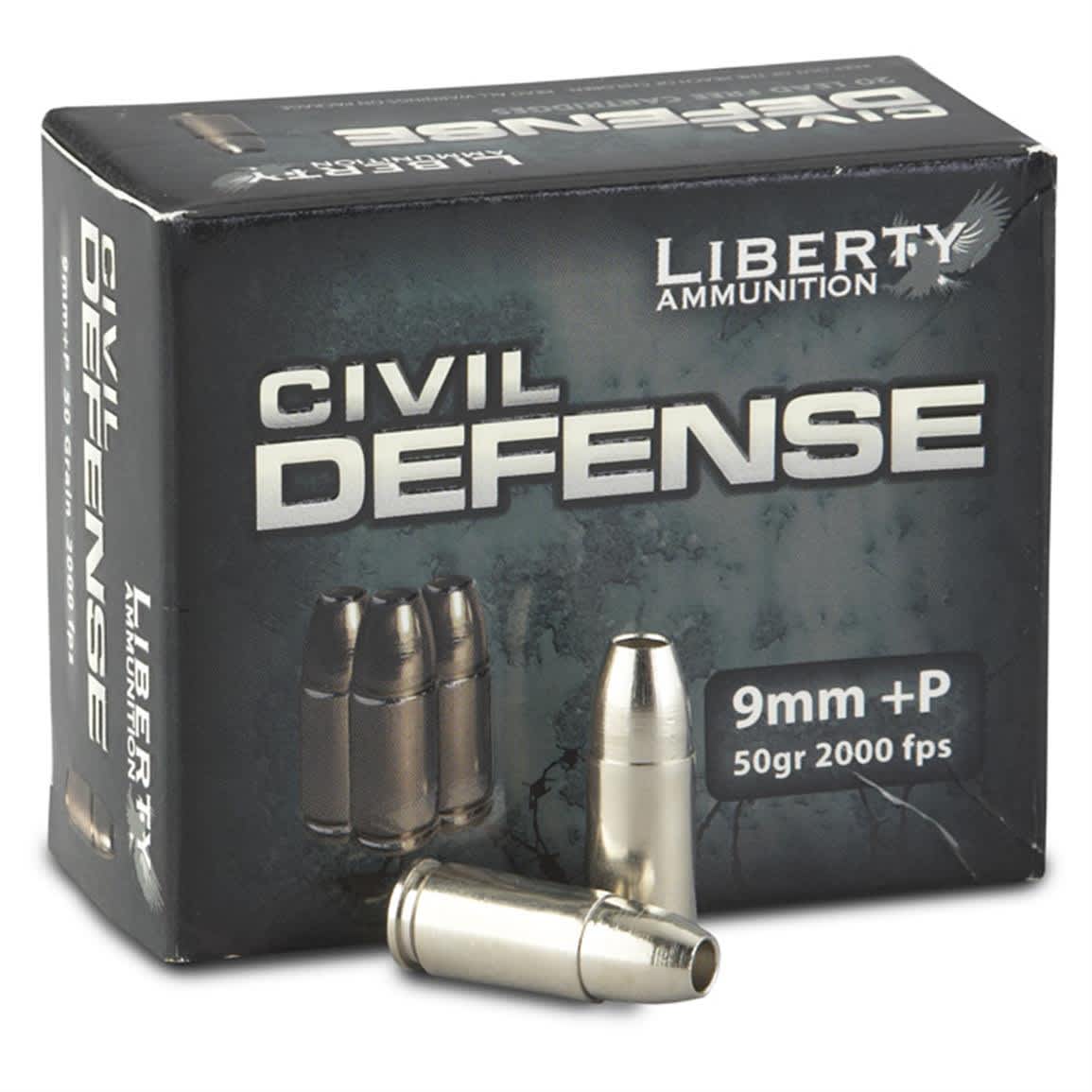 Quite the polar opposite of Federal HST, Liberty Civil Defense is a 100% lead-free design and features a monolithic fragmenting copper projectile that travels at 2,000 fps and delivers 444 ft-lbs of energy at the muzzle. Its consistent, dependable, and made to Liberty Civil Defense's exacting quality control standards.
Pro/100% Copper free design, High Muzzle Velocity, Fragmenting Projectile
Cons/Expensie price per round even for defensive ammunition.
Bottom Line/If you like a lighter recoiling defensive round this might be right up your alley
3. Federal Train+Protect Handgun Ammunition 115gr VHP
SALE
Federal® Train + Protect uses the VHP bullet design to provide both precise, practical, performance at the range, and instant reliable expansion on impact. The result is the ideal combination for training as well as defense.
VHP bullet based on proven Federal hollow point design
Reloadable Federal brass case
Extremely reliable primer
Loaded to produce a consistent performance on the range and in defense situations
Pro/No POI Shift, and Affordably priced
Cons/Avaialble in a limited amount of loads
Bottom Line/A fairly priced ammunition that lets you train with what you carry
4. Federal Punch 124-grain JHP
SALE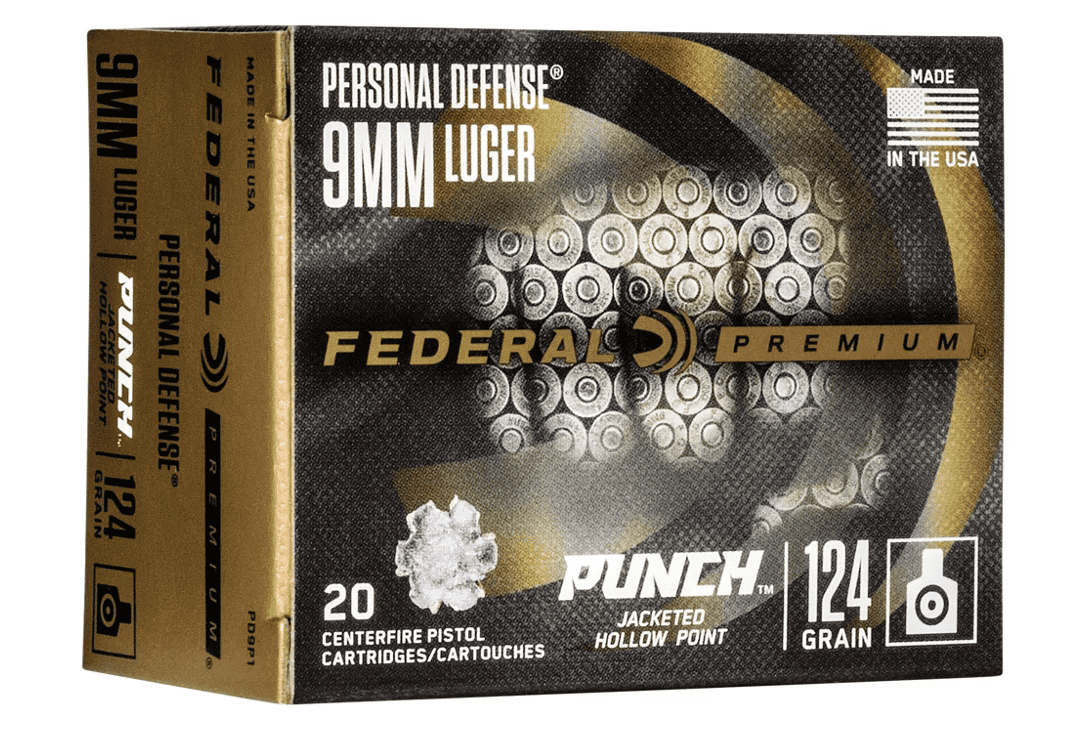 These hollow-point rounds feature a skived jacket and a soft lead core that create a balanced mixture of knock-down expansion and stay-down penetration. Nickel-plated brass cases ensure quick and reliable feeding. Sealed primers ignite without fail. Federal Premium Punch Personal Defense Handgun Ammo is a great choice for home defense.
Pro/Great Ballistics
Cons/Not enough available
Bottom Line/A great option if you can find it
5. Hornady Critical Defense 115-grain FTX
SALE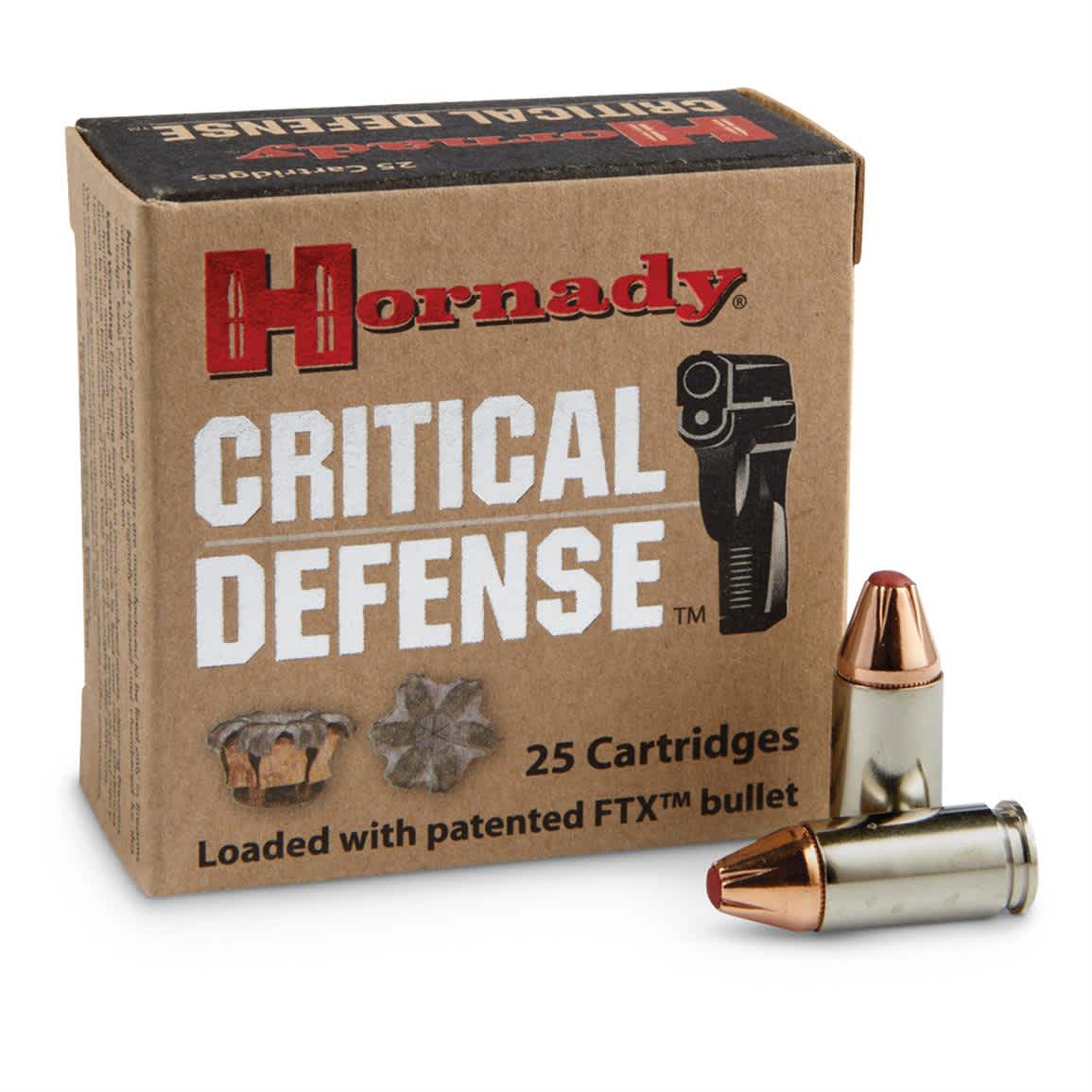 The cousin of the fabled Hornady Critical Duty ammunition, Critical Defense aims for reliable and consistent expansion through clothing and other outerwear rather than blow through cover. For this reason, Hornady Critical Defense is often one of the most sought-after defensive handgun ammunitions for smaller 9mm pistols.
Clean-burning, stable propellants
Minimal muzzle flash to protect night vision
Brass case, non-corrosive
Boxer-primed, reloadable
Pro/Reliable expansion and comes Boxer-primed so it cna be reloaded
Cons/Only 332 ft-lbs of muzzle energy
Bottom Line/A long time favorite of many conceled carriers that field pocket pistols
How often should I swap out my Conceald Carry Ammunition?
The typical interval for swapping out concealed carry ammunition is about every six to twelve months. Ammunition may be shelf-stable but when you're exposing your gun and your ammunition to sweat, heat, humidity, etc you're also exposing it to a lot of variables that ammunition doesn't normally face that may cause it to have problems when the time comes to use it.
If you can't remember when the last time you swapped out your carry ammunition it's probably safe to say it's time for a new box.
I can't afford to train with the ammo I carry, can I use regular 9mm?
Yes, practicing with your carry gun is always good to do. However, using ammunition that isn't at least ballistically similar to your carry ammo can lead to a few problems. The first among them is that the recoil impulse might be different which could lead to your either under anticipating or over anticipating recoil when shooting your defensive ammo. Second, different loadings of 9mm can have wildly different impact points even at short ranges. The best practice is to try to find training ammo that has a similar point of impact and recoil characteristics to your defensive ammo.
We are committed to finding, researching, and recommending the best products. We earn commissions from purchases you make using the retail links in our product reviews. Learn more about how this works.