Freeze Drying Basics: Vegetables
If you are considering buying a freeze dryer and have looked around the internet, I doubt you've found a compendium of clear information on best practices for varieties of foods. I would like to provide some basics when dealing with broad genres of food for those interested, as the amount of homework I've done to have the greatest amount of success when freeze drying vegetables will feel wasted otherwise.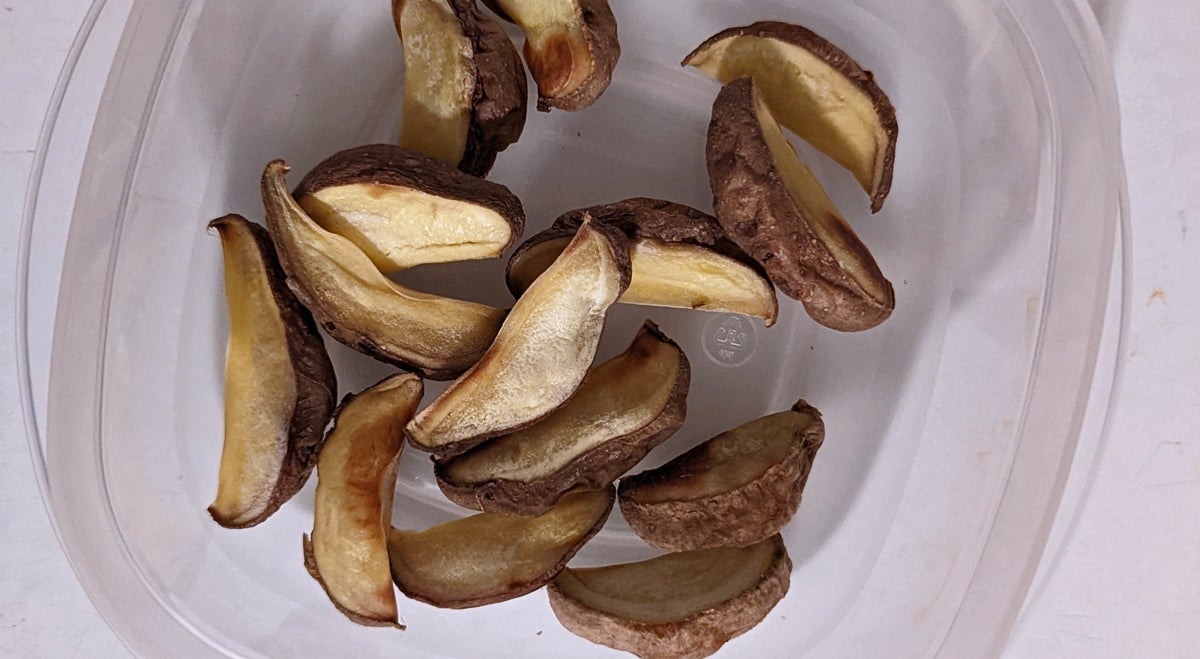 In these segments, I will detail the information I have learned first hand, as well as from academic material while staying away from as much unfounded info as possible.
Why?
If someone spends a few thousand dollars on a piece of machinery to preserve food, you're going to want to be able to freeze dry foods in the most efficient ways possible (most amount of food in the least amount of time.) one's effectiveness in freeze drying with the least amount of poor results, I'm hoping this data will be received well.
---
Welcome to our recurring series of "The Path Less Traveled." In this series, we want to take you along for our exploits in the wilderness while hiking, camping, exploring, and general adventuring. This will include our small daily victories, foibles, tips, tricks, and reviews of gear we authentically appreciate and frequently utilize. While a well-worn trail can often be the pathway to a leisurely day, the paths less traveled can often spur on some of the greatest memories, misadventures, and fun we could imagine. Join us in the Comments as we share our travels and hopefully, we can all come together for a greater appreciation of the outdoors.
---
Freeze Drying is an up and coming trend for camping and prepping. Dig in:
Standing on the Shoulders of Giants
Robert Larson, PhD had an immense passion of biotechnology and food sciences. During his life, he spent time with Whirlpool (Yeah, the washer company) studying foods for their preparation and consumption in space. At Whirlpool, he helped develop the technology and methods to provide nutrition to astronauts in space. Any space nerd will know Rita Rapp's famous sugar cookies. Dr. Larson was the one to develop a thin gelatin sheath to keep the cubes from leaving crumbs about the Apollo cabins.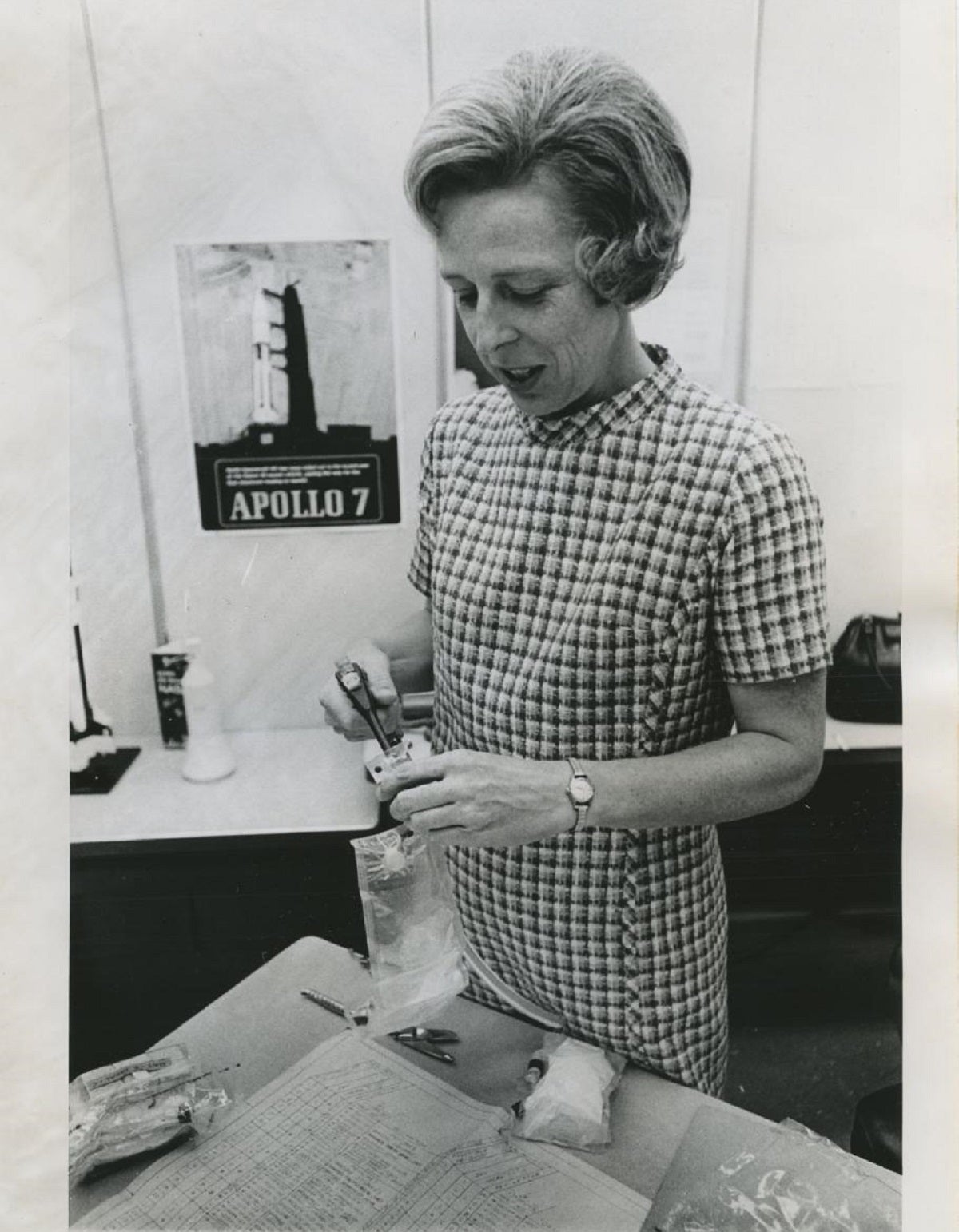 In 1970, Dr. Larson developed 30 servings of dried vegetables to determine their rehydration and palatability after being processed, in addition to the microbiological requirements of shelf stable storage (MIL-STD-668). Dr. Larson's research into freezing, thawing and evaluating textural qualities of vegetables led to further investigations on cooking methods; ie how much water to use, etc. Initially our homeboy tried:
Mashed Potatoes
Sweet Potatoes
Asparagus
Broccoli
Spinach
Green Beans
With this research, it was found that sweet do not hydrate as well as potatoes, spinach didn't look that great once reconstituted, and broccoli & spinach were not desired by taste testers. The successes out of the first six vegetables were Asparagus and Mashed Potatoes.
Researchers placed the servings of these two foods in mylar pouches at 100*F for two weeks, then re-tested their suitability. Satisfaction was had by all.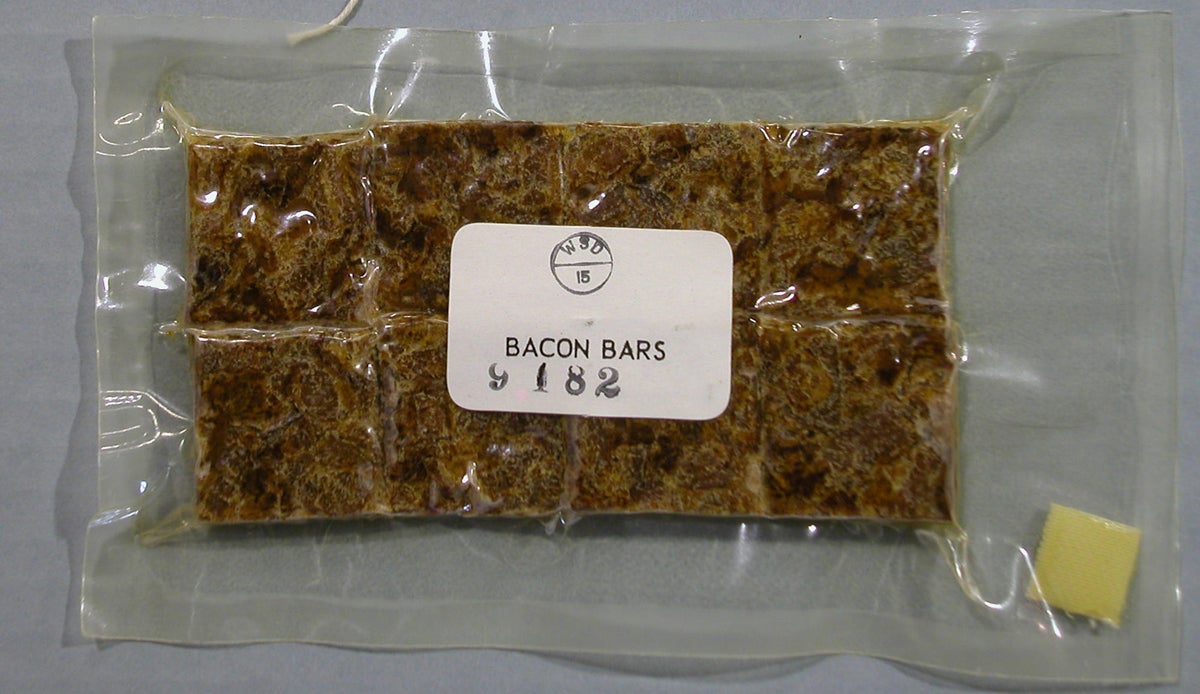 In the research, Dr. Larson listed the quantity of ingredients, process of cooking, preparing, and at what temperatures and pressure the food was to be frozen dried. heck, even the portion shapes and volumes were indicated; 27 g +/- 1 g for mashed potatoes, and 8.4 g +/- 0.2 g for asparagus. Potatoes had 3 oz of water added for ten minutes, while asparagus had 2 oz of water for ten minutes.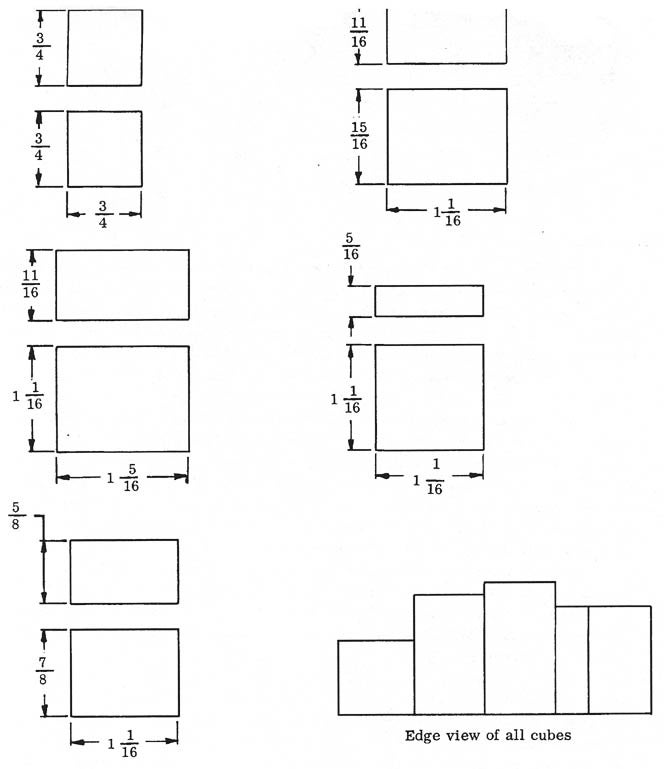 Size is Time and Time is Money
Running a freeze dryer varies depending on what your electricity costs are and how big the food is that you put in there, amongst other things. One of the ways I have been able to reduce run times, which results in faster turn around speeds is to cut food much smaller than it needs to be. While Dr. Larson's work shows food being cut at 5/16″ at it's narrowest, I tend to keep my vegetables roughly 1/4 – 1/3″ thick. Think julienned french fries for the appropriate size.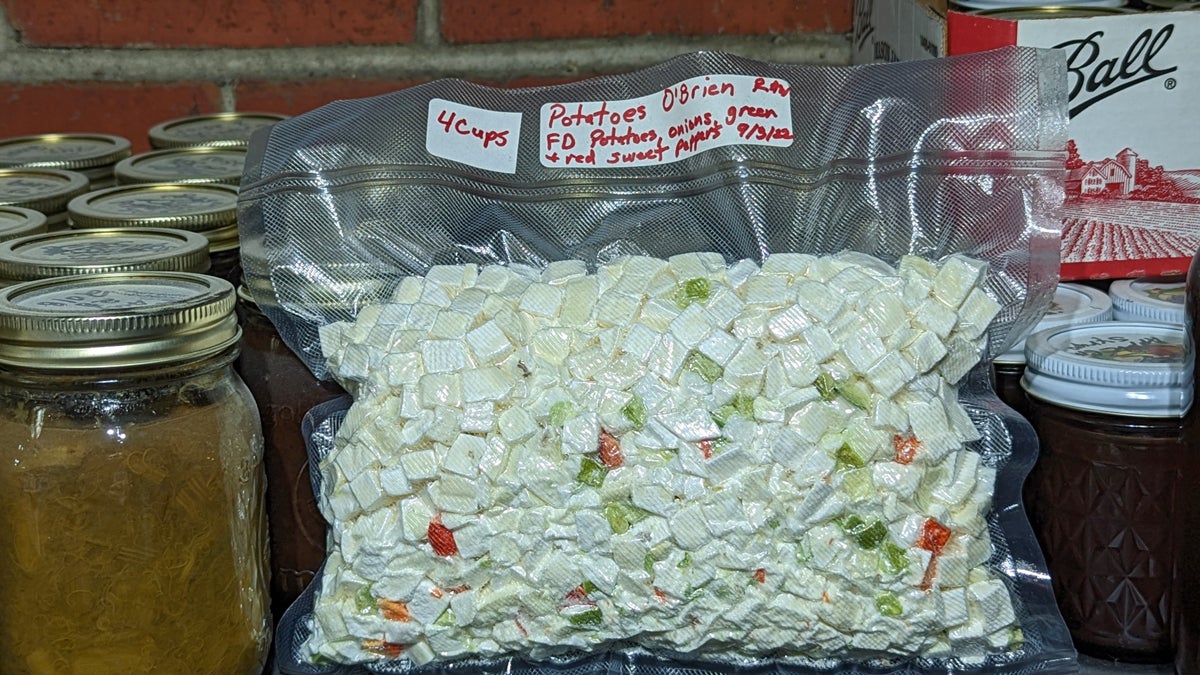 Using a mandoline slicer or french fry press seems to make handy work out of nearly any vegetable.
If some foods are too finicky for either machine, or you want to remain cheap, I also use some holder-slicers that look like hair picks. This also helps me appropriately size cooked meat when slicing.
I find keeping items under 3/8″ keeps freeze drying times at or around 24 hours. We all know how vital timing a freeze dry run is when a batch starts beeping at 03:00am, stating it has completed. By processing for 24 hours, there are less surprises for when food can be stored away properly.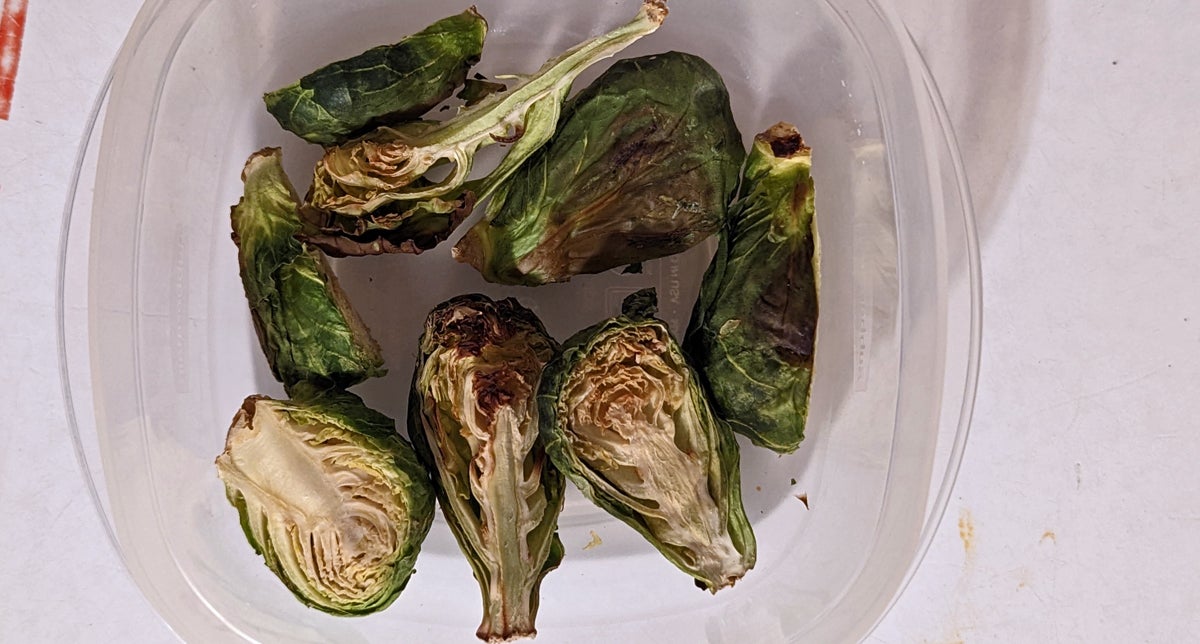 Throw What You Know
In addition to evidence based practices, there are times where you also want to get things out of the garden prepped and preserved before going to waste. This was the instance with the multitude of green beans I made a few weeks ago. I was able to freeze dry about five pounds of green beans in one try. This reduced them to about twelve ounces, which I split into three separate bags.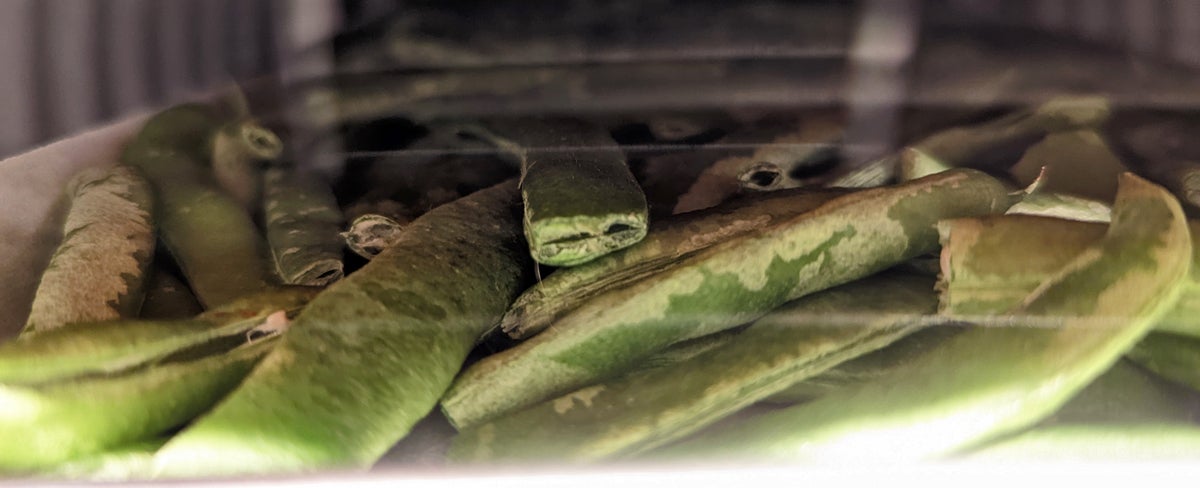 Tomato season is ending and having tomatoes ready for a stew or chili on a cold day never sounds like a bad idea! I think it would be neat to have chunks of tomato in a freeze dried home-made chili once I start trying to make full meals in the machine!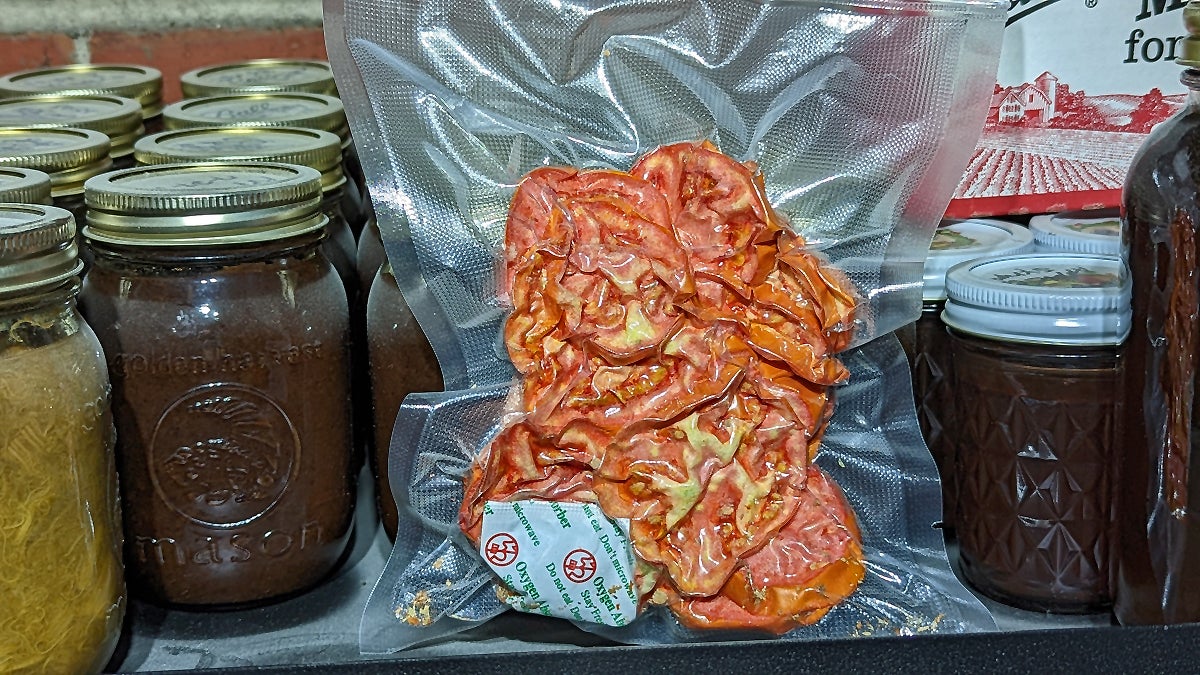 As per the research from NASA from 1970, I did a trial run of asparagus to see how it would do.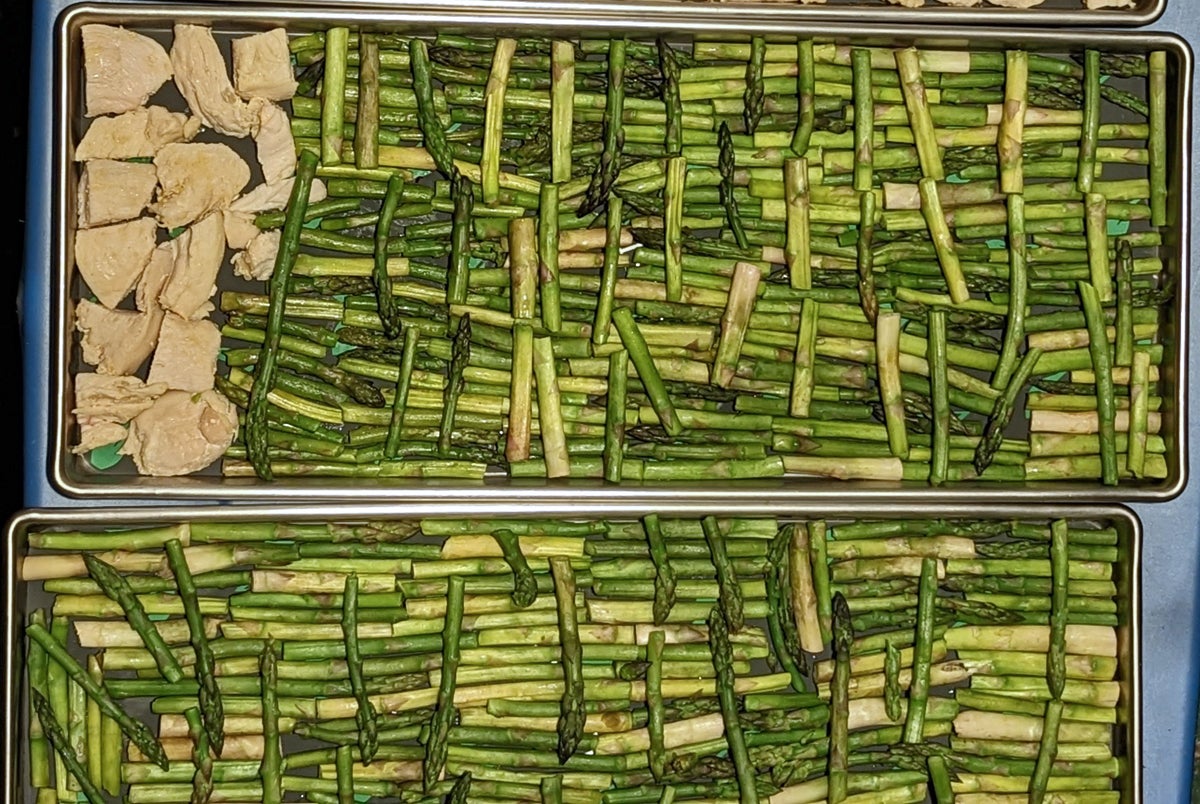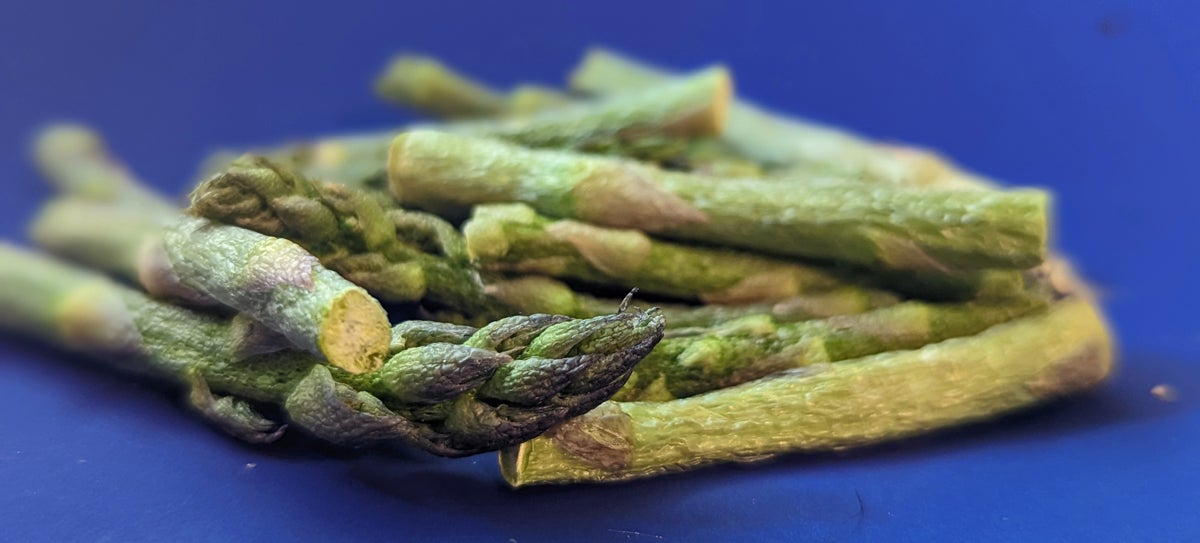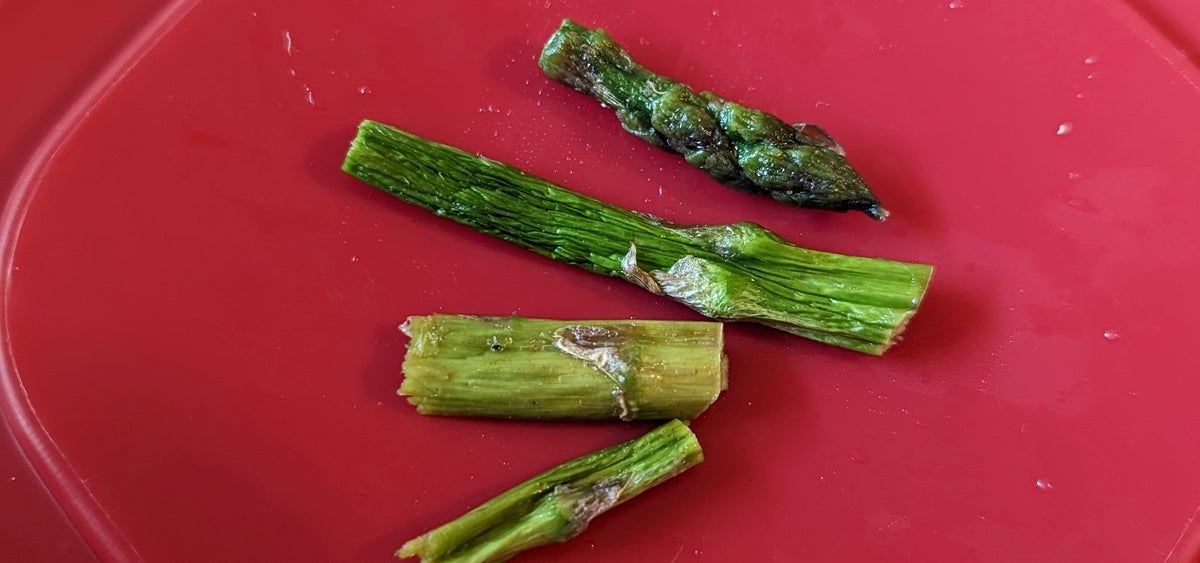 In Review
The world is a big place. When you're about to step foot in doing something you've never done before, it never hurts to see if there were others who completed the same task (or similar) before you. Freeze drying as we know is not a new thing, but the lack of research well known to the public often leaves people blindly trying things until it succeeds.
By relying on precedence, it is much easier to maximize yields and prevent failed batches. All in all, I recommend you take a look at anything that you've been thinking about. More often than not, your tax dollars have already gone to see whether it's a viable idea or not! I am hoping to progress forward with fruits, meats, and then multiple-ingredient batches on my way to gaining mastery of my freeze dryer in preparation for making my own camping meals!
Tell me what you think! Do you have a freeze dryer? What successful things have you processed? What would you recommend me trying to freeze dry?
---
Come join AllOutdoor's Discord server and chat about Archery, Firearms, Fishing, etc. with others! Sneak peaks, early notifications, and perks await.
We have a Tiktok accounttoo!