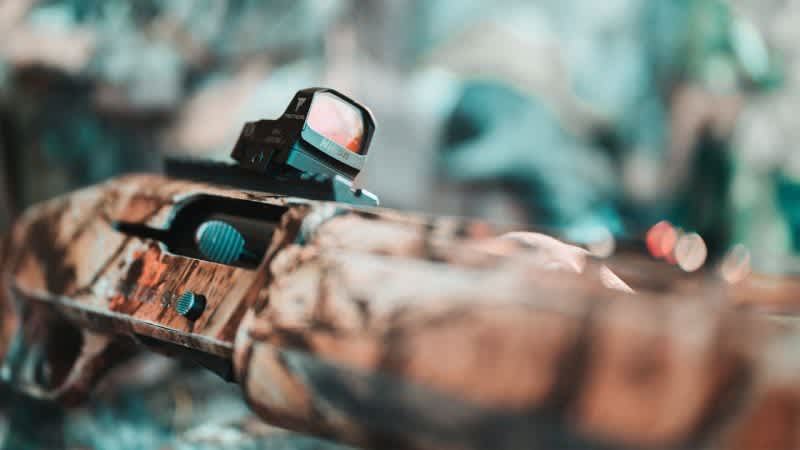 +
–
Table of Contents

1. HOLOSUN HS510C
SALE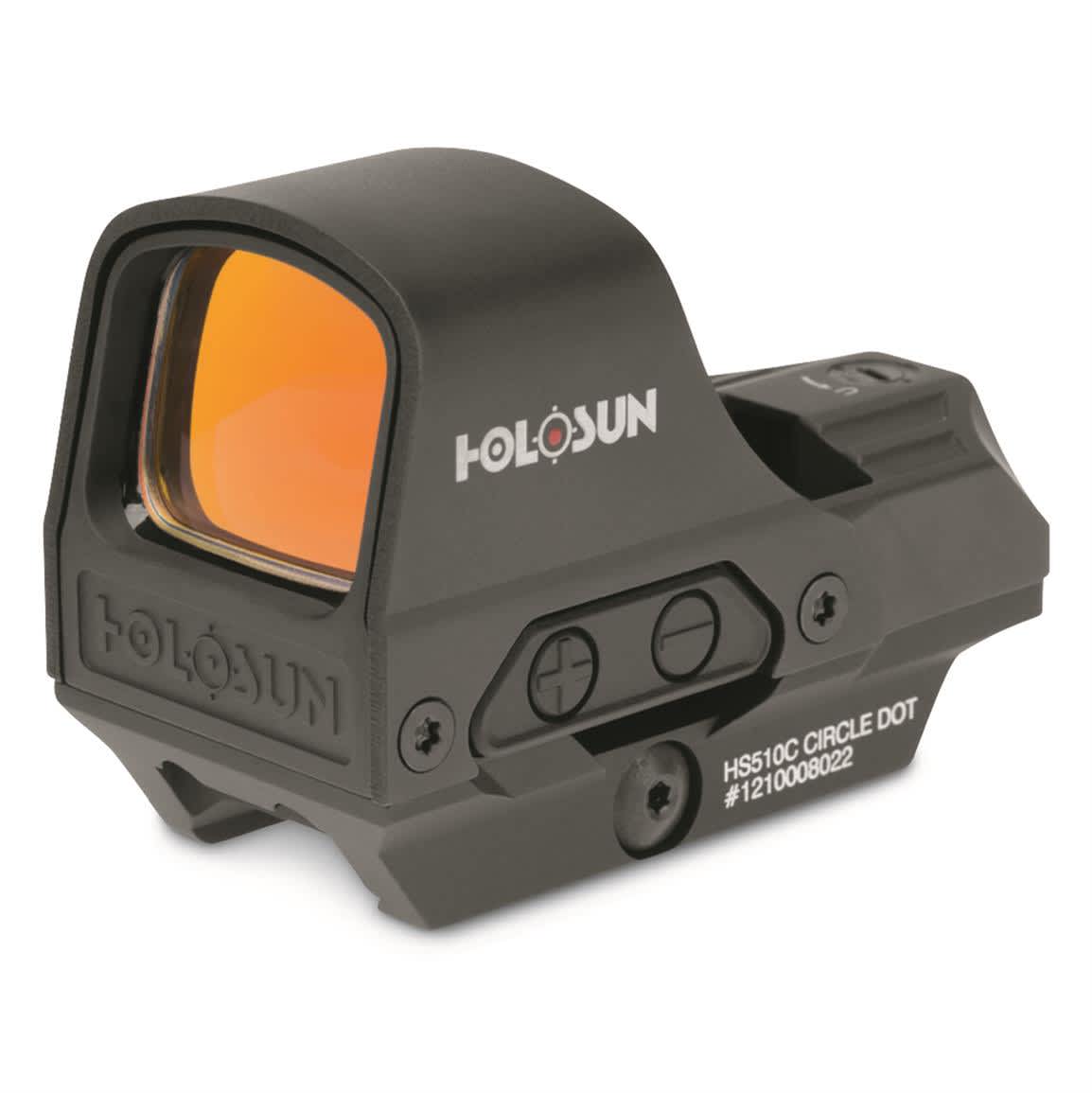 Holosun HS510C
The Holosun HS510C is an Open Reflex Sight created with Solar Failsafe which means you won't have to worry about battery failure. With the added feature of automatic brightness adjustment, you'll be able to use your red dot in almost any lighting condition. Add to that the convenience of Shake Awake, the user-programmable LED shut-off technology that wakes with the slightest movement, and you have one of the most battery-efficient micro reflex sights on the market.
Pro/Lots of features at an affordable price
Cons/Kind of big with a pretty big height over bore factor
Bottom Line/A great option if you don't mind the extra weight and size of the HS510C
2. Vortex Razor Red Dot
SALE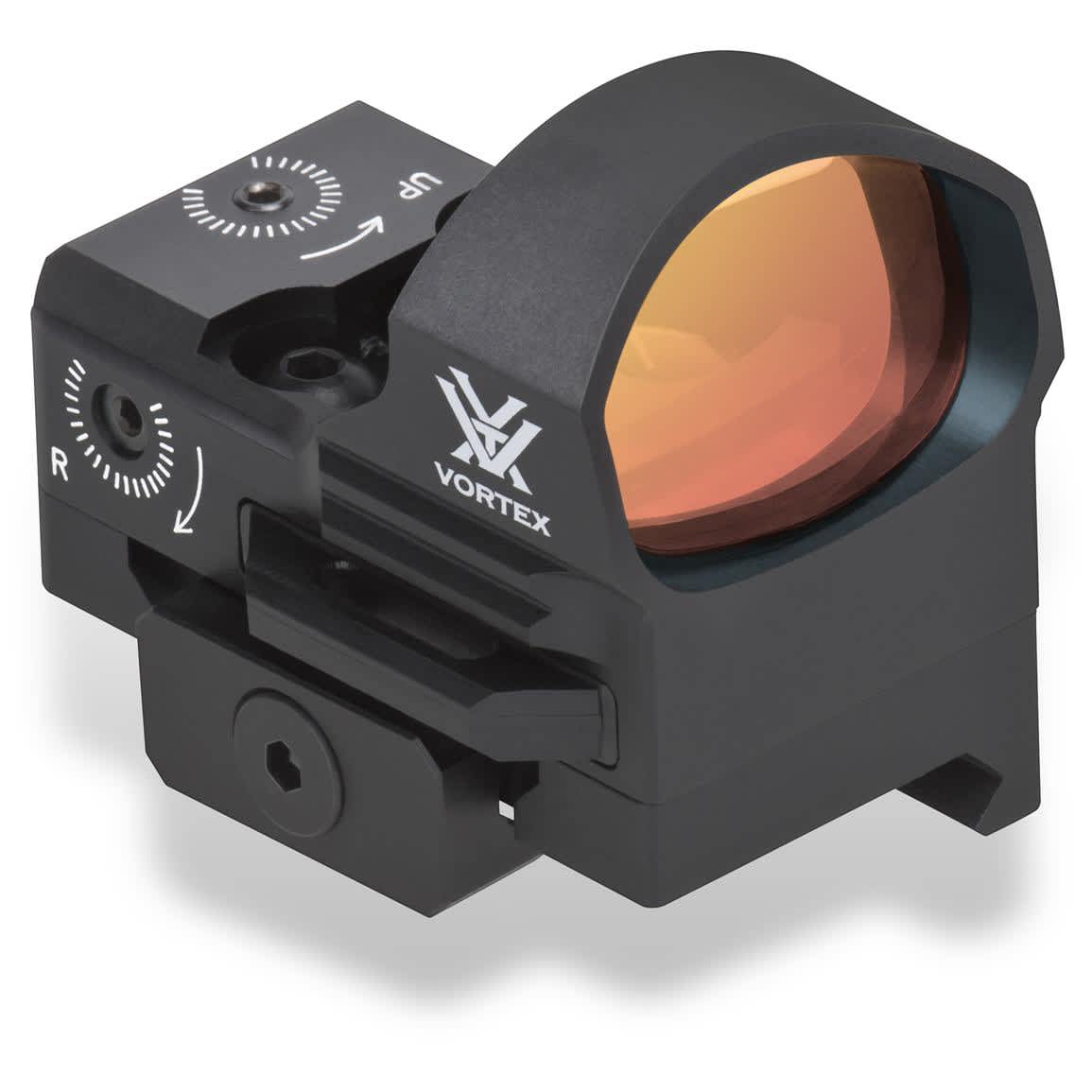 The Editors Pick
Sitting among the legendary Vortex Razor lineup is the Vortex Razor Red Dot. This tough little red dot is not only super durable it's very convenient and affordable as well. The dot features a parallax-free lens which makes long-range shots a breeze using its 3 or 6 MOA dot. On average, users get about 1-year of battery life on the highest dot brightness setting, and the optic is also created for extremely high recoil applications – perfect for any turkey hunting adventure.
Pro/Affordable, easy to zero and unaffected by fog and mist.
Cons/None
Bottom Line/Comes highly recommended by our Editor Rusty! A huge endorsement.
3. Bushnell's Trophy TRS-25 Red Dot Sight
SALE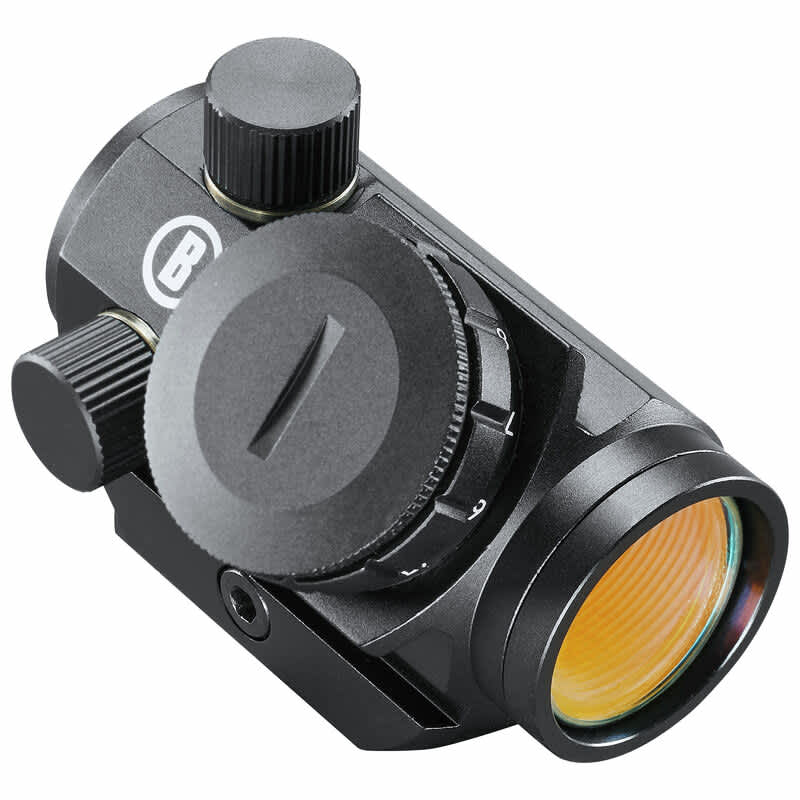 Trophy Red Dot Sights come in a strong, precision-engineered housing that's tough enough to go anywhere. These sights offer unlimited eye relief for fast shots at imperfect angles and multiple brightness settings for maximum battery life and superior performance in a variety of lighting conditions. Best of all the emitter is enclosed meaning the elements won't be able to skew the dot if conditions change on you.
Pro/Extremely inexpensive, with good dot brightness an an enclosed emitter
Cons/Short battery life, not the most durable option
Bottom Line/A great affordable red dot sight for hunting on a budget
4. Trijicon RMR Type 2 Red Dot
SALE
Built to mil-spec standards with rugged 7075-T6 aluminum housing and upgraded electronics, the Trijicon RMR Type 2 Red Dot Sight delivers the ultimate in rugged dependability and versatility. In short, the RMR is extremely tough and won't let you down in the field.
Pro/Extremely rugged with a long a battery life
Cons/Requires additional mounting plate, and tend to be very expensive even on sale. Additionally a the widow is quite small.
Bottom Line/A buy once cry once affair
5. Aimpoint T-2
SALE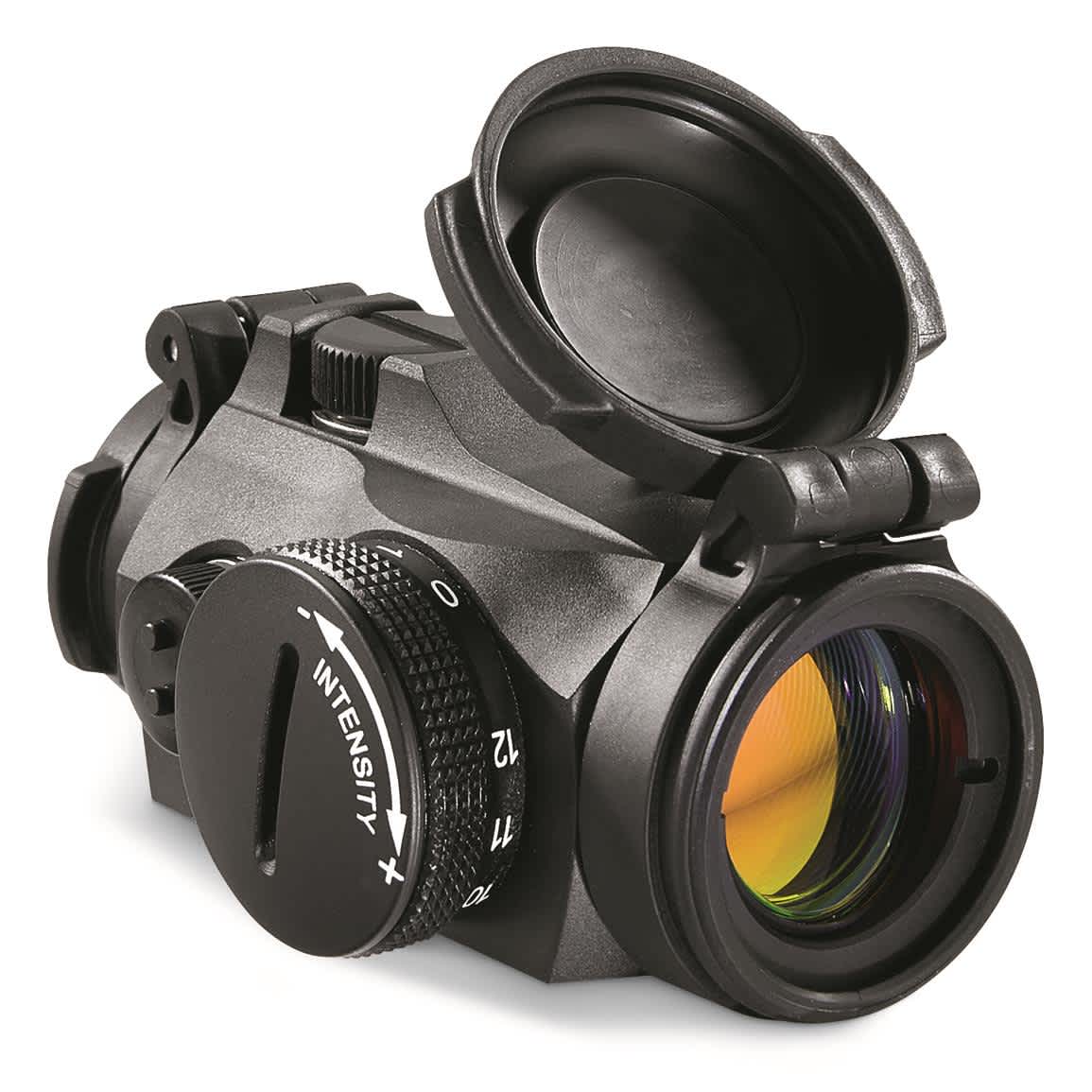 Aim small with the Aimpoint® Micro T-2 Red Dot Sight. Designed to employ both eyes open aiming you'll use your natural eye movement to remain fixed on a moving target and retain awareness of the surrounding area. High strength aluminum housing with reinforced turrets and flip-up lens covers, is ruggedly built to come right out of the box and get right to work. ACET technology creates 50,000 hours of constant operation on a single battery and at under 5 oz. You'll barely know it's mounted on your imagination until you lock onto your target.
Pro/A rugged enclosed military-grade red dot sight
Cons/Expensive
Bottom Line/A great ruggegized enclosed optic that can be used for your hunting shot gun or any tactical rifle
Is hunitng turkey with a red dot really a good idea?
Red dots may have not been intended for turkey hunting but they sure are effective at it. Tred dots do a lot of things that standard bead sights don't do. First of all, they give you a more visible sight picture in a wide variety of conditions. Secondly, red dots these days are extremely durable and can not only handle the stout recoil of a 12-gauge, they can also deal with the elements just fine and even some errant drops in the field. The only negative you might run into is the height over bore issue but from what we can tell, the hunting shotgun industry is trying to fix that by making shotguns that feature direct mounting options for many of the industry's most common red dots.
What is the best dot size for turkey hunting?
Red dot sights have varying degrees (and sometimes shapes) of the aiming reticle. Usually it's just a plain red dot but there are green ones out there as well. A single 5-moa dot should be just fine for turkey hunting as you won't need the precision at long ranges that a 2 MOA dot has since turkey loads for shotguns usually are only effective out to about 65-yards using TSS shot. Larger dots like 8 MOA dots might be a good choice too due to the higher visibility of the dot leading to faster target acquisition.
My dot that I just bought has an extremely blurry and weird looking dot. What's going on?
This could be a number of different things. The first thing this usually indicates is that your dot is probably too bright for the conditions you're using it in – try turning it down. If the dot still looks like a comet, a starburst, or any other weird shape, you probably have a condition known as astigmatism which is basically a minor imperfection in the curvature of your eye that causes directed light to imperfectly focus on your retina. Before you go to the eye doctor, try asking a couple of friends or family members to look through the dot and see if they get a similar distorted result. If everyone has the same distorted appearance then maybe it is indeed an optic that wasn't assembled correctly or has a clouded or obstructed emitter.
We are committed to finding, researching, and recommending the best products. We earn commissions from purchases you make using the retail links in our product reviews. Learn more about how this works.