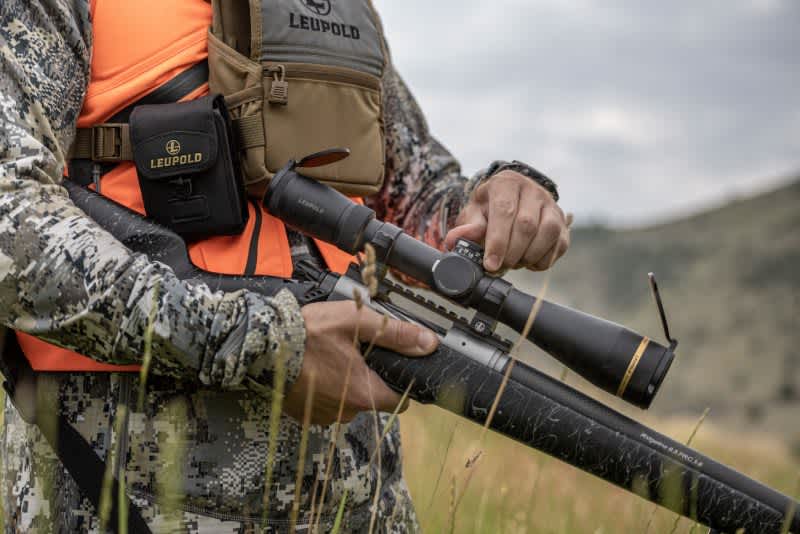 +
–
Table of Contents

1. Schmidt Bender 1-8×24 PM II ShortDot Dual CC MDR ST LT MTC
SALE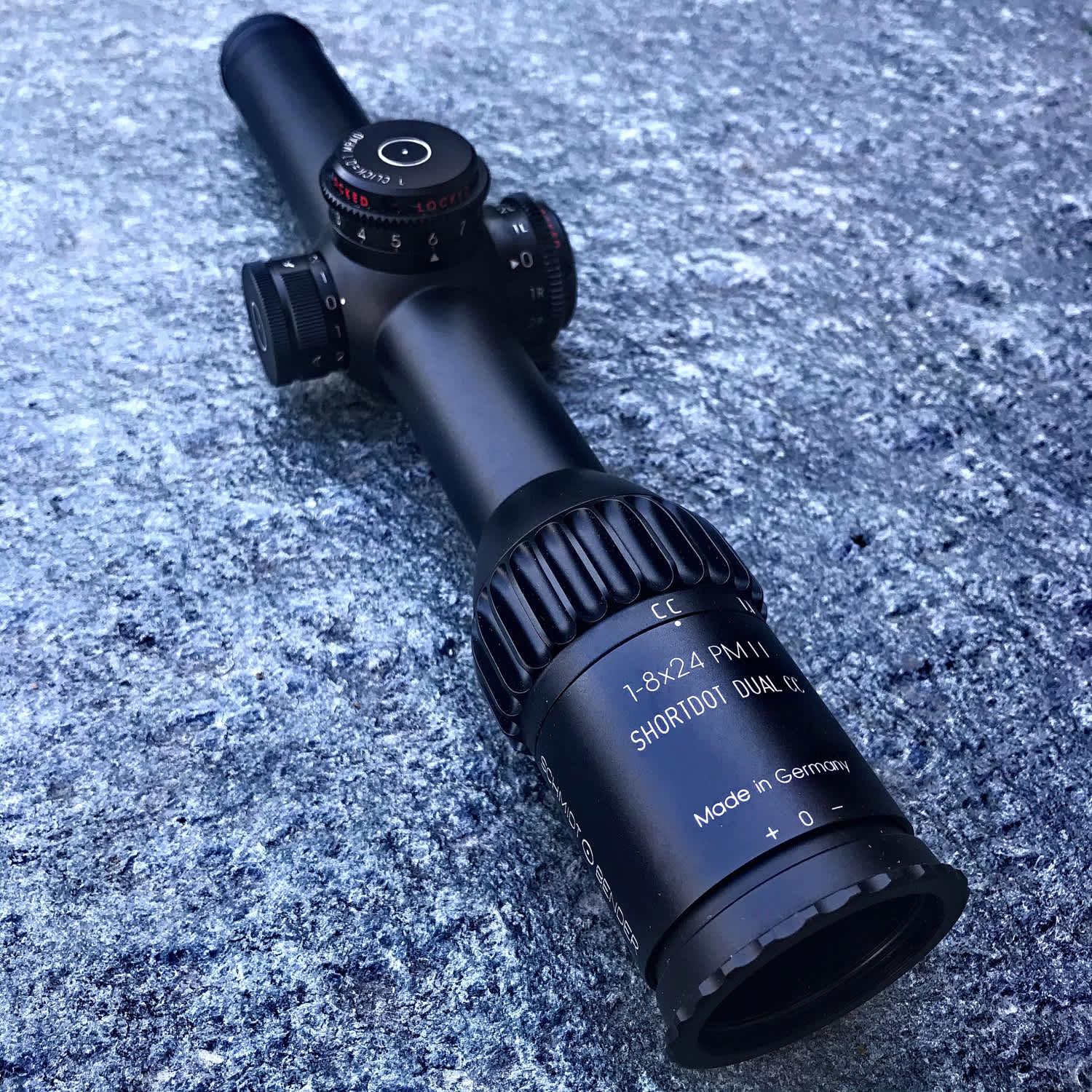 The Editor's Pick
Schmidt Bender's PM II 1-8×24 ShortDot Dual CC riflescope represents the pinnacle of modern combat scope technology. The scope features true 1x low magnification (also known as close combat mode) for fast target acquisition in close quarters and 8x high magnification for easily engaging targets out to 500 yards. At low magnification the scope is parallax free to 7 meters and is parallax free out to 100 meters when magnification is increased, and it weighs 22oz.
The primary feature of the 1-8×24 ShortDot Dual CC riflescope is the dual focal plane reticles, the FlashDot red dot is located on the second focal plane allowing for a consistent dot size cross all magnifications, while the MilDot reticle sits on the first focal plane helping you make more accurate shots at longer ranges.
For a full review of this awesome optic, head on over to The Firearm Blog.
Pro/True 1x magnification for clsoe range shots and the best glass clairity and quality in the optics world.
Cons/Almost prohibitively expensive and a little on the heavy side for a "lightweight" scope at 22oz
Bottom Line/The pinnacle of riflescope refinement with enough magnification to suit nearly any shooting situation
2. Vortex Razor HD LHT 3-15×42 HSR
SALE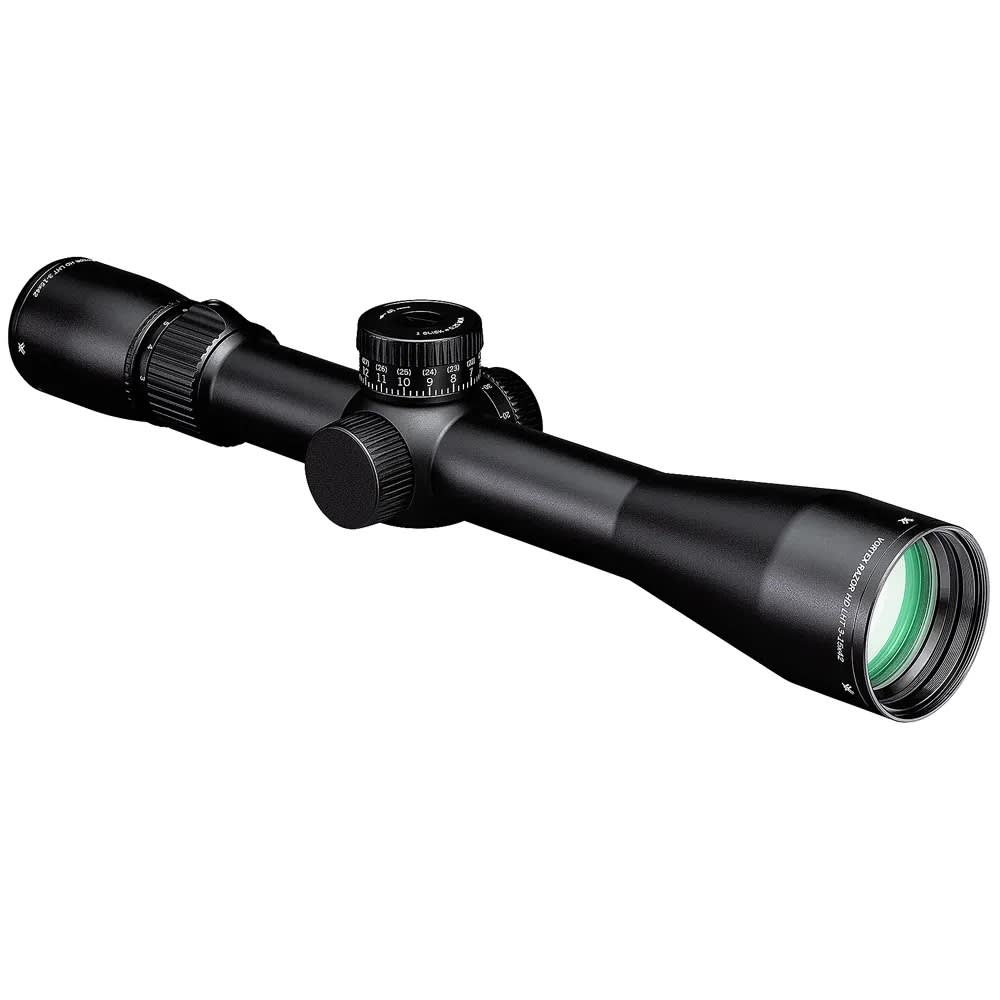 At 19.1oz and bringing long range versatility to the Vortex Razor HD riflescope line up, the new Razor HD LHT is exactly what you need to fill those far away tags. Built on a lightweight aluminum tube, the Razor HD LHT is the perfect addition to any hunting rifle. The scope features Vortex's HD Optical System that provides near perfect resolution and color tones. Additionally, the elevation turret utilizes Vortex's exclusive RevStop Zero System for a fast and intuitive return to zero after adjusting for long range shots.
Pro/Gerat balance of performance, magnification, weight, and quality construction
Cons/Might still be out of the price range of most hunters
Bottom Line/A great lightweight hunting optic that isn't a slouch on the magnification end of things.
4. Leupold VX-3HD 4.5-14×40 CDS-ZL Duplex
SALE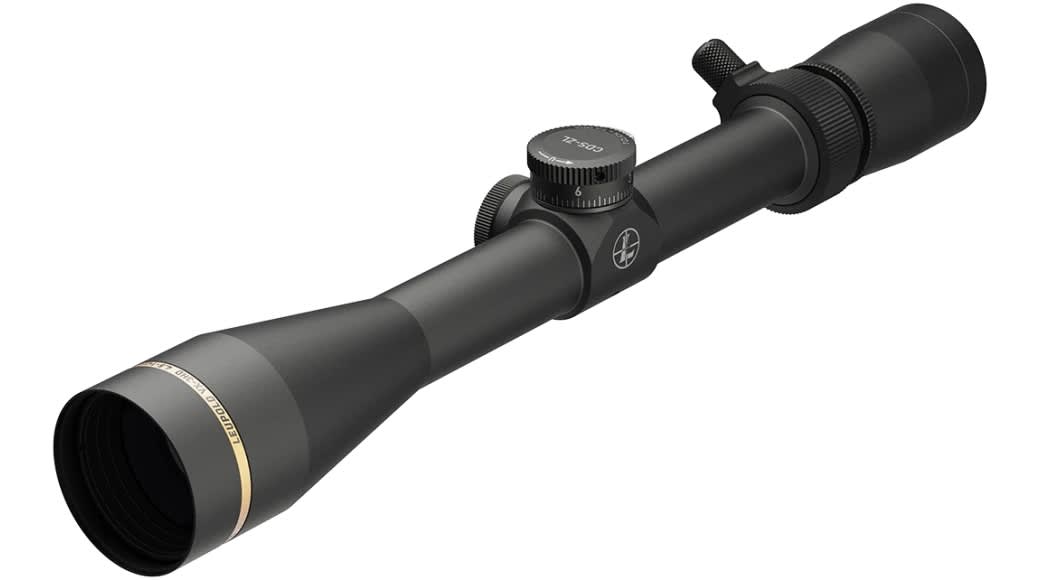 At a very lightweight 13.3oz, the VX-3HD delivers outstanding performance in low light. With Leupold's Elite Optical System, the VX-3HD delivers excellent dawn-to-dusk light transmission for a bright image when it matters most, elite-level glare reduction in harsh light, and the resolution and clarity that diehard hunters and shooters demand. We also gave it match-grade repeatability and ergonomic controls that are easy to read and use, even with gloves. The VX-3HD is the best lightweight, low-light hunting scope in its class. And with its low-profile, one-revolution CDS® ZeroLock® dial, you can be confident your dial will only move when you want it to. Push the button to unlock it, dial, and then rotate it back to zero to lock it in place.
Pro/Great magnifications, simple reticle, priced about middle of the road for most people
Cons/No holdover notes
Bottom Line/A great simple hunting scope for the traditionalist
5. Sig Sauer SIERRA6 BDX 3-18x44mm
SALE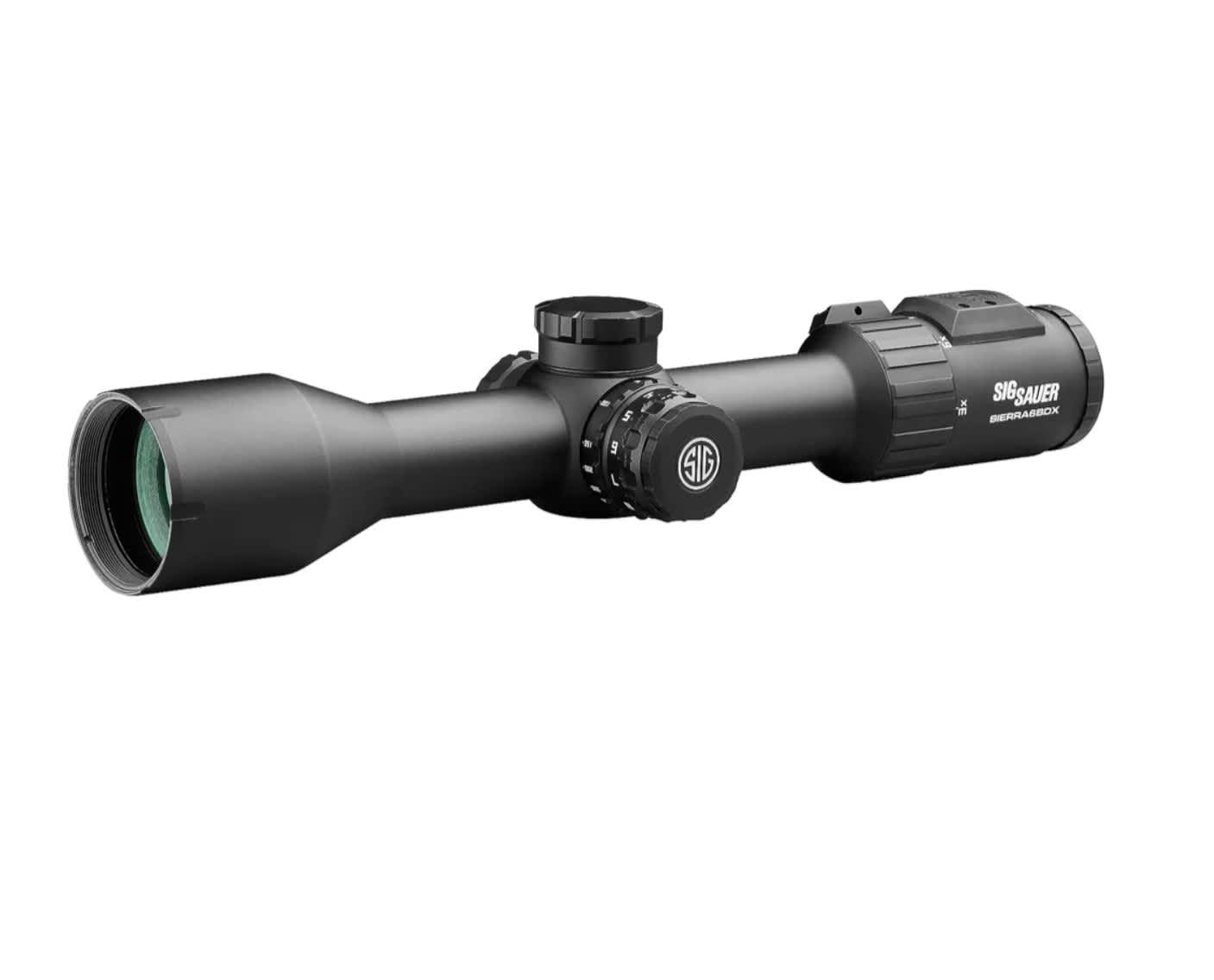 The heaviest pick on this list at 23.8oz, the Sig Sauer BDX is the newest in electro-optics technology. BDX or Ballistic Data Xchange technology is found in the new Sierra3BDX and Sierra6BDX riflescopes and KiloBDX rangefinders. To get the most out of your BDX products you can also download the SIG SAUER BDX app on Android and Apple devices and receive information via Bluetooth. The BDX allows for both accuracy and simplicity.
Pro/Higher Magnification and lots of integration capabilities with other hunting peripherals
Cons/Pretty heavy for this class of optic
Bottom Line/You're sacrificing a couple of extra ounces for a lot of extra functionality.
6. Maven CRS.1 – 3-12X40 SFP
SALE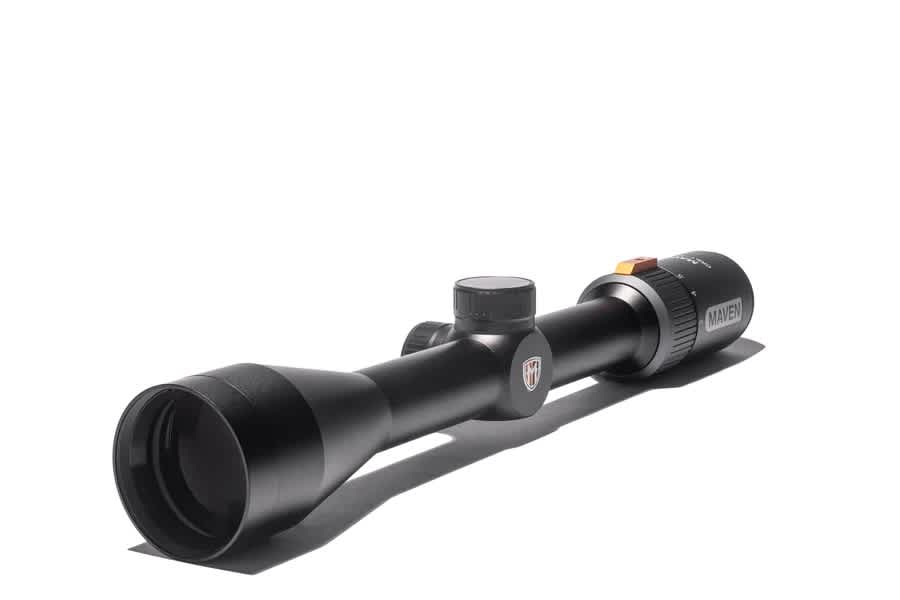 This scope weighs in at 14.2 oz. For those seeking a long-distance build that features a broad magnification range, large tube diameter, large objective, and desire a straightforward and uncomplicated configuration, the RS.5 covers the bases both inside and out. Featuring both MOA and MIL reticle options, illuminated reticles, side parallax adjustment, robust dial-to-shoot elevation turret, capped windage turret, and mechanical zero stop, the RS.5 ensures the precision you've come to expect in a Maven rifle scope.
With an extensive magnification range and flexible elevation dialing, the RS.5 is our recommended rifle scope for long-range hunters and shooters alike.
Pro/Superior Glass Quality, Clairty, and features simple subtensions for making accurate ranged shots
Cons/Not avaialbe in a FFP configuration and also lacking any sort of illumination
Bottom Line/Covers all the bases for most hunting situations
What magnification range is best suited for general hunting purposes?
For hunting and most applications, a 3-9×40 scope will be one of your best options. 3x power is perfect for taking closer shots, and the 9x power is more than enough to accurately acquire an elk or deer-sized game at longer ranges. However, even small game hunters use higher magnification scopes to properly identify a species and deer hunters can always benefit from positive identification so they don't accidentally take a doe when they're meant to take a buck. However, in general, it's nice to have at least a little bit of magnification and a low enough magnification for those lucky closer shots we get to take or for general observation.
What is the difference between FFP and SFP scopes?
SFP (Second Focal Plane) and FFP (First Focal Plane) are two terms you'll hear thrown around a lot in the world of magnified optics. Both types of optics have their benefits and downsides and no hunter or marksman will give you the same answer on which one is better or which one you should go with. However, the main difference between them is that an SFP reticle will appear to be the same size regardless of magnification. With an FFP reticle, the size of the reticle will appear to change as the scope's magnification is changed. FFP reticles can be very useful at higher magnifications but the subtensions are often useless (too small to read) at lower magnification settings.
Is MRAD or MOA better for hunting scopes?
If you normally think in meters or centimeters, then it is easier to calculate the distance with a MIL (MRAD) system. If you normally think in yards or inches, then MOA is the more convenient calculating partner. If you are not going to calculate distances, both types are equally effective as long as you have an accurately zeroed rifle and an accompanying dope card (or have your holdovers memorized).
We are committed to finding, researching, and recommending the best products. We earn commissions from purchases you make using the retail links in our product reviews. Learn more about how this works.