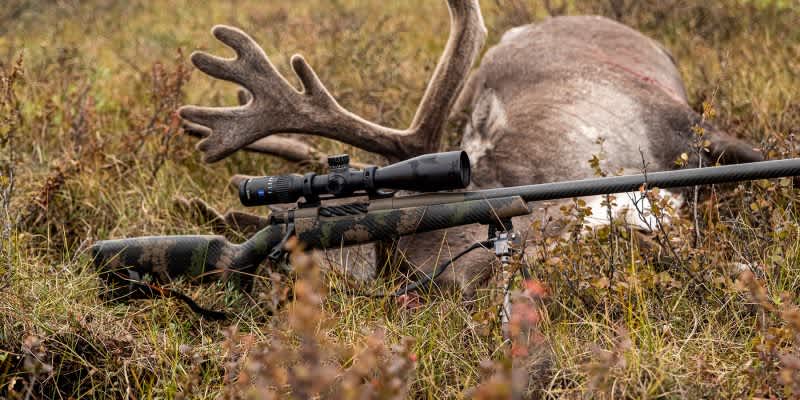 +
–
Table of Contents

1. WEATHERBY MARK V BACKCOUNTRY 2.0 TI
SALE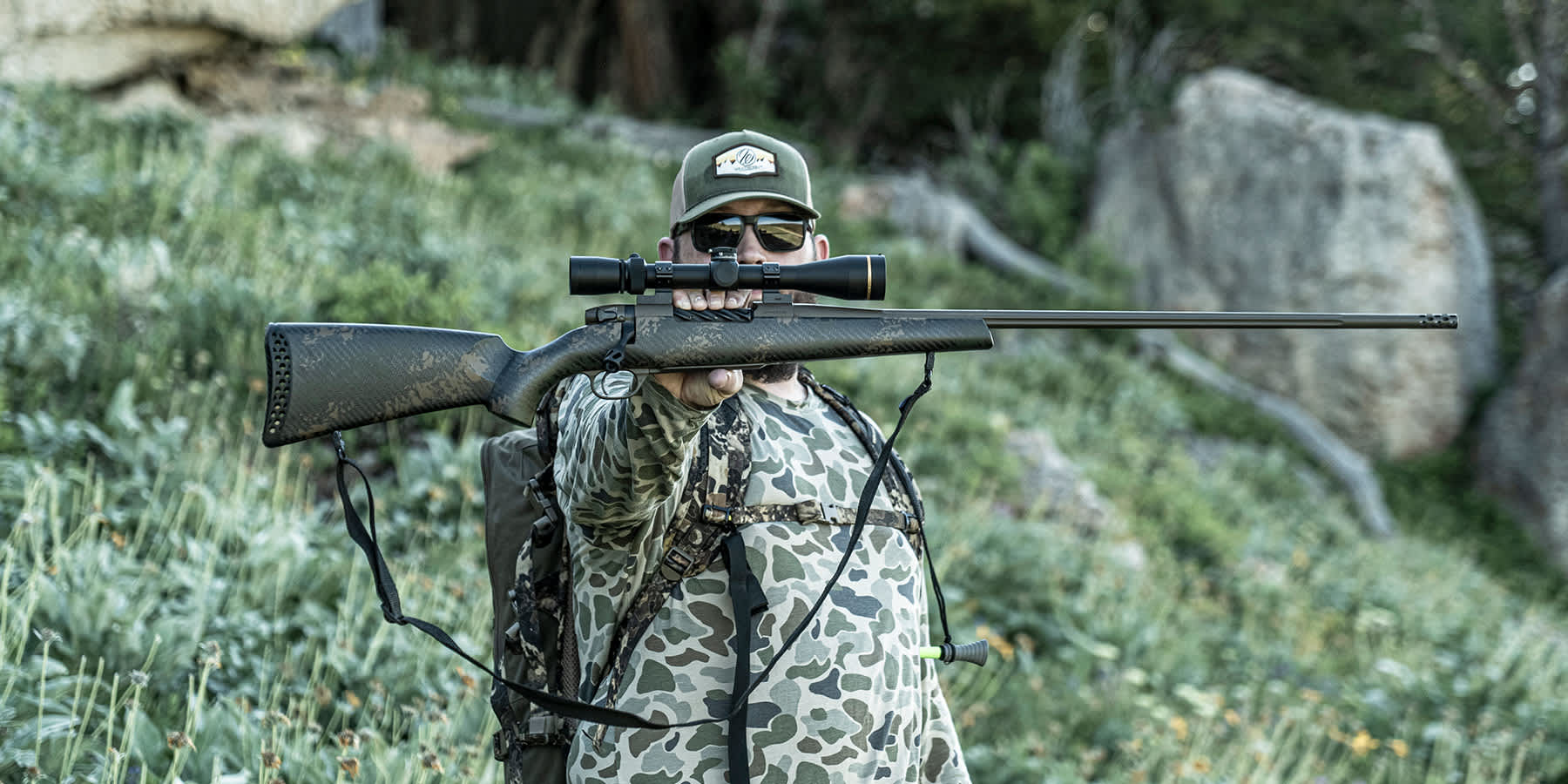 The next generation of the ground-breaking Backcountry family, the Backcountry 2.0 Ti builds on the classic steel Weatherby Mark V action with some key updates. The most noticeable upgrade is the carbon fiber Peak 44 Blacktooth stock, the lightest versions of which tip the scales at under 20 ounces. It feature a 3DHEX recoil pad. Hidden inside the pad are a series of interlocking voids that progressively collapse during recoil, expanding the time component of the recoil impulse and deadening the sharp kick of magnum chamberings. The lightweight fluted barrel utilizes Weatherby's Accubrake ST, while more pronounced spiral fluting on the bolt body not only trims a little weight, it also reduces bearing surface within the action and results in even smoother function. The newly-threaded bolt handle is equipped with a lightweight aluminum extended and skeletonized knob. Built to be the lightest possible rifle and chambered in some of the world's fastest cartridges, the Backcountry 2.0 is a worthy successor to the throne.
Pro/Good balance of weight, firepower, and features
Cons/Steep asking price – might be too expensive even for hardcore hunters
Bottom Line/A great backcountry hunting rifle that can shoot sub-MOA and hold its own against the worst types of weather without losing its prowess.
2. Sako 85 Carbonlight
SALE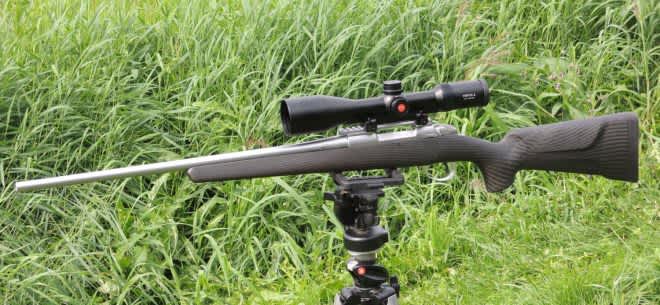 This Sako 85 Carbonlight Stainless is a bolt-action rifle chambered in 308 Win. The barrel is 20.25-inches in length and is free-floated cold hammer forged stainless steel and fluted. If that impressive list of features doesnt grab you immediately the barrel is accompanied by a Meopta Meostar 3-12×56 scope. The 85 Carbonlight Stainless is designed for hunters who are seeking lightweight equipment without sacrificing reliability and accuracy. The carbon fiber stock houses an adjustable trigger while swivel studs allow for easy sling installation.
Pro/Avaiable in a wide variety of cartridges so you can find something that suits you
Cons/Stll kind of heavy espeically with larger caliber offerings
Bottom Line/A slightly more affordable lightweight hunting rifle that is flexibe on cartridges
3. BATTLEARMS™ OIP® 003 Ultra Lightweight Rifle Gen 3
SALE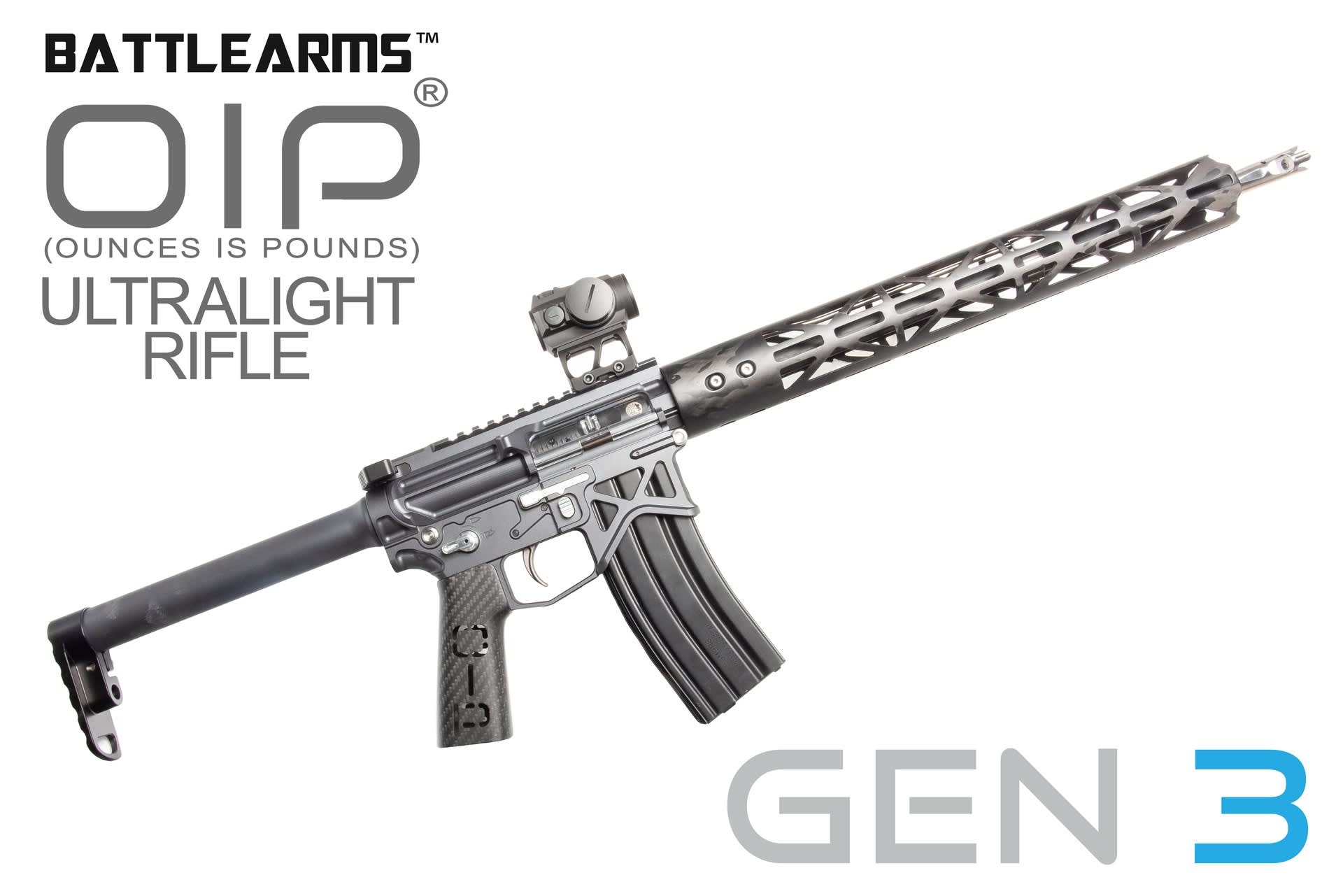 The lightest, purpose-built, no compromise, production ultralight survival carbine just got better At only 4.6 pounds and chambered
to shoot full-powered Mil-Spec 5.56 NATO ammunition, this featherweight champion just got better
with newly improved components! It took years in R&D, engineering and multiple US Patents to create the
most robust and reliable lightweight AR platform on the market. Building something that is not only lightweight but
All the while not sacrificing strength and performance is the ultimate secret of the BATTLEARMS® OIP®.
Every component, shy of a few detents and springs, are custom built and designed to work together as a
complete system. No, you will not find a parts gun here. Every part is uniquely Battle Arms Development,
Inc.
Pro/Super Lightweight and still flexible enough to serve as an all purpose rifle
Cons/Lots of open spaces for dirt, mud, and grime to get into
Bottom Line/A great lightweight hunting option for smaller game animals
4. Tikka T3x Superlite
SALE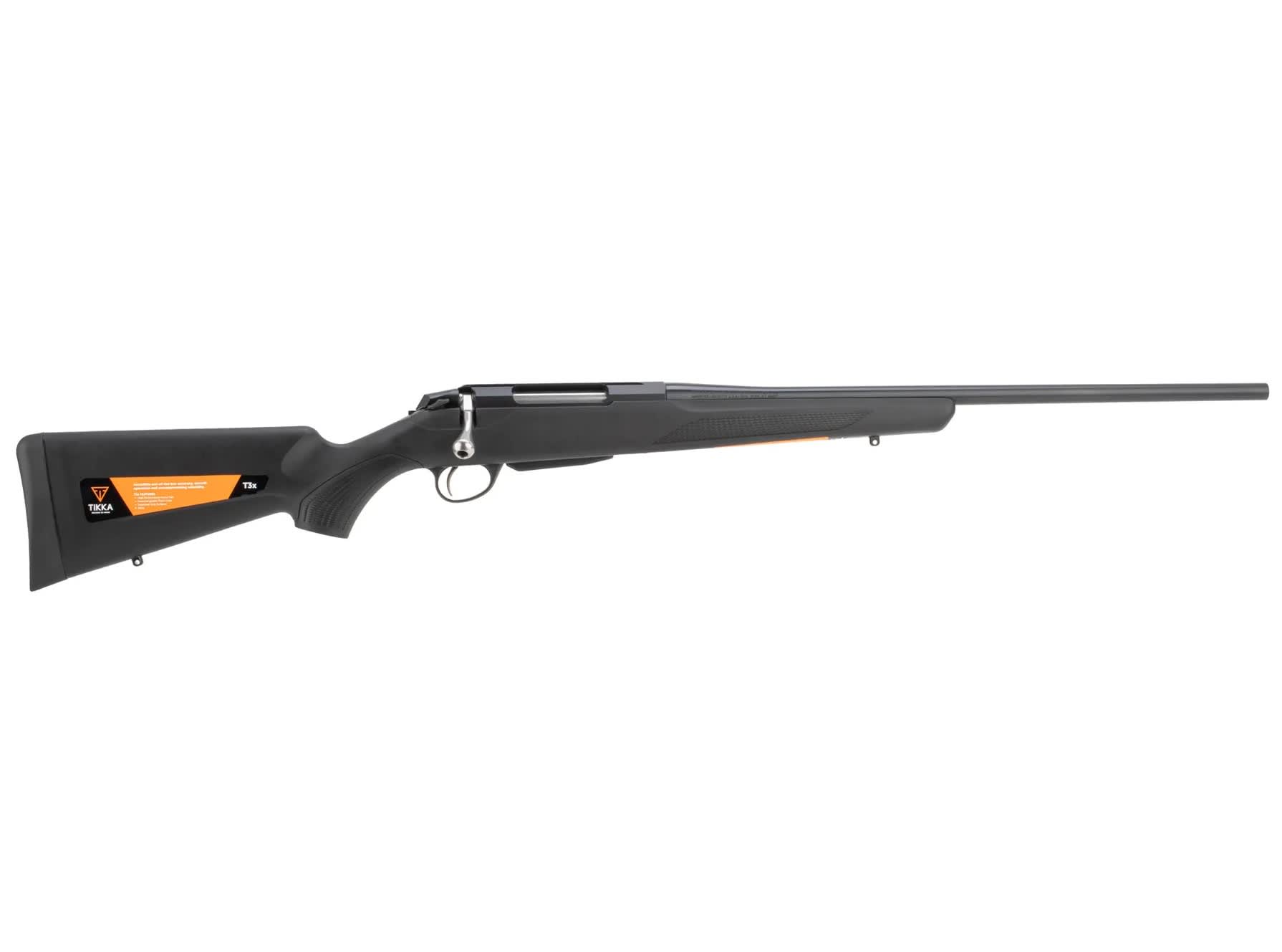 The T3X Lite is a quality, bolt action hunting rifle that will function no matter what the environment throws your way. Tikka has included many features into the T3X Lite that hunters and shooters will appreciate. Hunters know that whatever game they're hunting will get spooked at the slightest noise, so the stock is filled with foam to eliminate any noise resulting from accidentally bumping it into something. The stock is also modular, allowing you to change out pistol grips to modify your shooting angle and the buttstock recoil pad is sure to save your shoulder allowing you to make accurate shots. With a deform resistance steel recoil lug, metallic bolt shroud, smooth bolt action and wide ejection port, T3X Lite is designed for optimal function that will last you a long time.
Pro/Very affordable for virtually anybody
Cons/A little on the heavy side at around 6 lbs without an optic
Bottom Line/Best option out there if you're on a budget
5. Springfield Armory Model 2020 Waypoint
SALE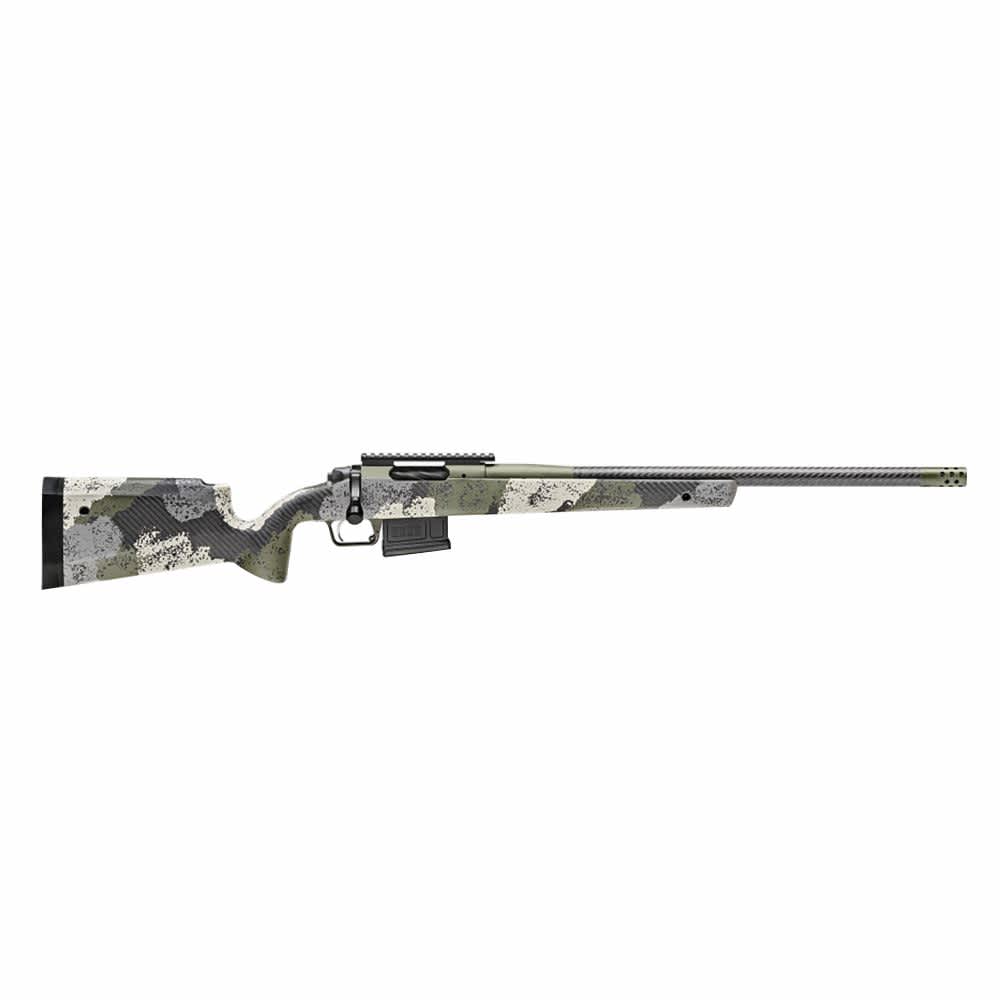 Springfield Armory has a storied history of building fine firearms for defense and competition. Now, our skilled gun makers set their sights on their next pursuit – the Model 2020 Waypoint premium American-made bolt action hunting rifle. This 6.5 Creedmoor rifle features a custom-painted Evergreen carbon fiber stock for light weight and rugged strength, and the carbon fiber barrel delivers precision performance downrange.
Pro/Better accuracy while still being relativley lightweight
Cons/Sacrifices weight savings for accuracy
Bottom Line/A more balanced hunting rifle if you want to use one rifle for everything – avalable in most common hutning calibers.
We are committed to finding, researching, and recommending the best products. We earn commissions from purchases you make using the retail links in our product reviews. Learn more about how this works.