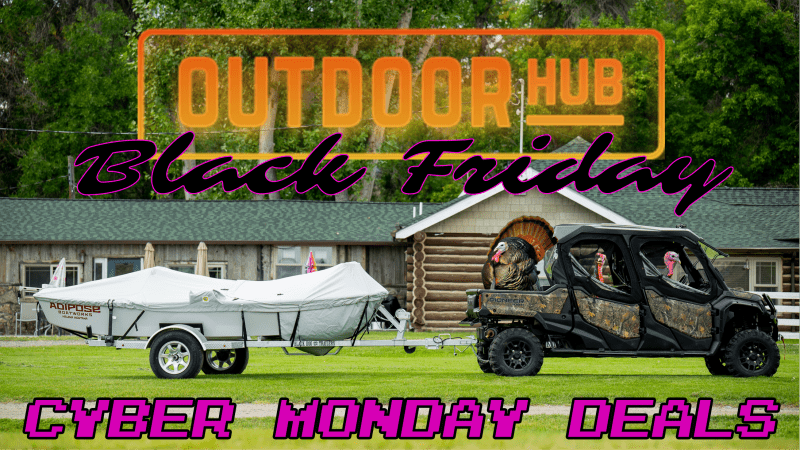 The holiday season is just now kicking in with the nation's biggest commercial holidays – Black Friday and Cyber ​​Monday. While we may not be after flat-screen TVs, Air Fryers, and other household appliances here, we are after those sweet deals we can find on hunting, fishing, backpacking, and other great outdoor gear. We'll be frequently updating this article with the latest deals we've found from our favorite manufacturers as well as some of the biggest sales we've seen all year. So if you've been waiting a while to pick up that new shotgun, a new set of winter clothing for hunting, or even a few odds and ends here and there as gifts for friends and family, we've got you covered in the OutdoorHub Black Friday and Cyber ​​Monday 2022 Deals Roundup!
OutdoorHub's Black Friday & Cyber ​​Monday 2022 Deals Roundup
One Shot Industries 15% Off Black Friday Deals – GET YOURSELF SOME OSI OR SOME FOR YOUR FAMILY AND FRIENDS
Save 15% on all items: Belts, Earpro Strap, K9 Gear, Slings, T-shirts and more. Use code "BLKFRDY" or just click on the button below to automatically save 15%.
Save up to 60% With Viridian Weapon Technologies Black Friday Sale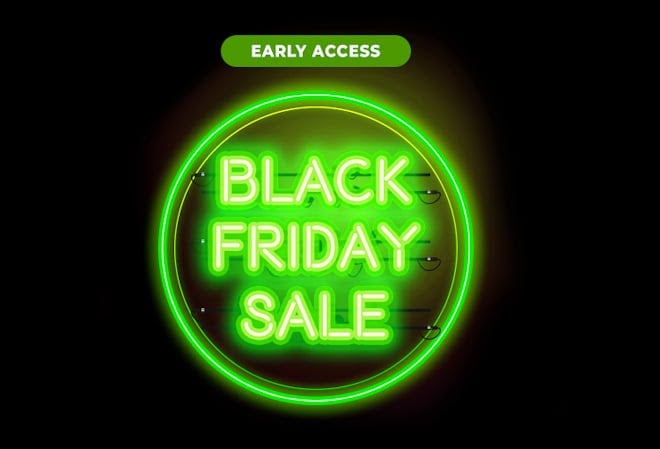 5.11 Tactical Black Friday Sale Starts NOW – Up to 40% Off from 11/22 till 11/29 In-Store and Online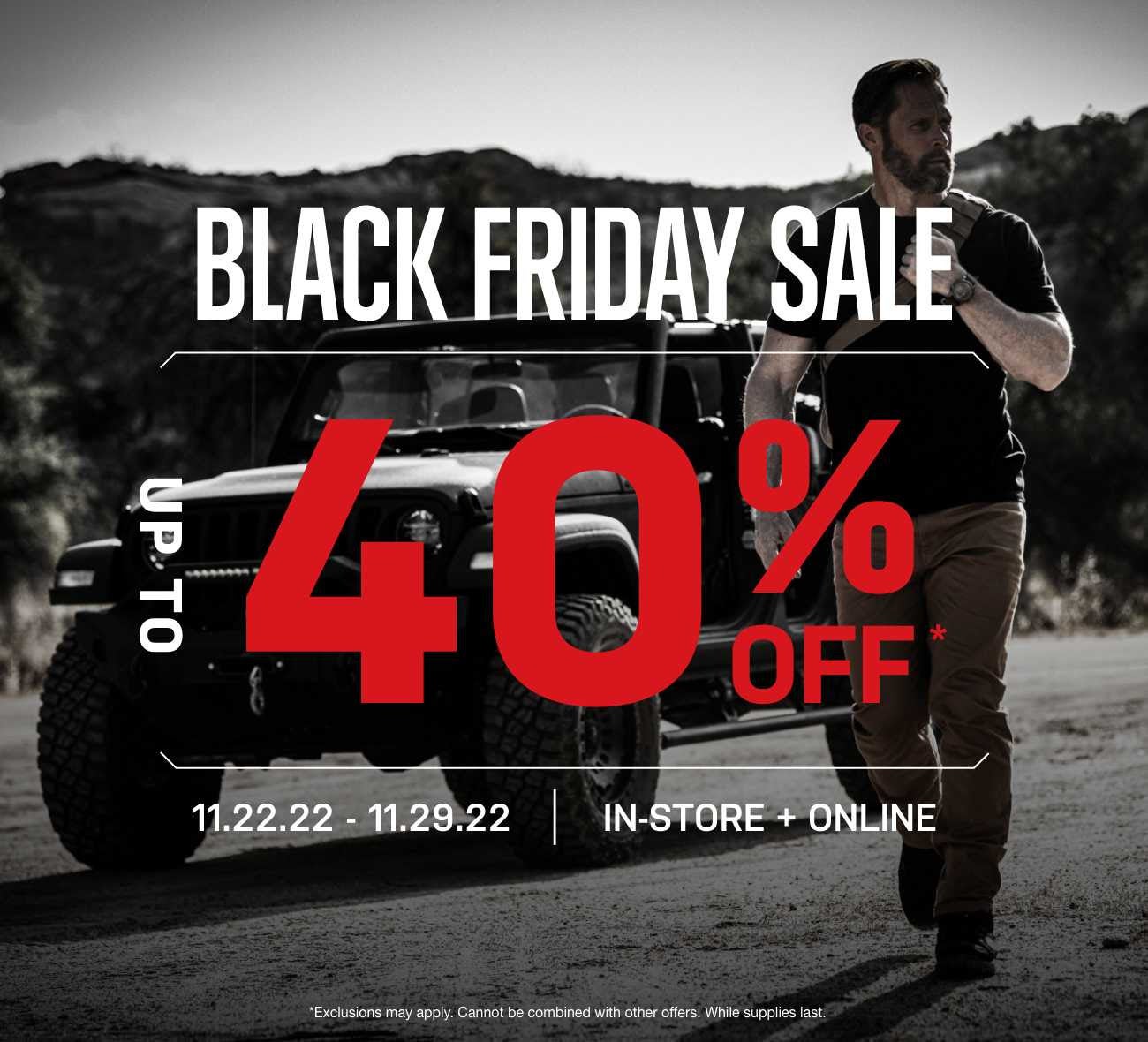 Early Bird Black Friday Specials from ATN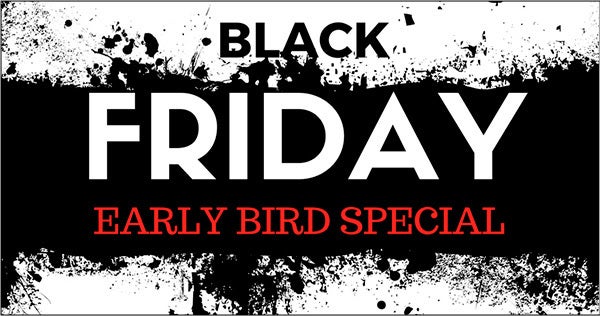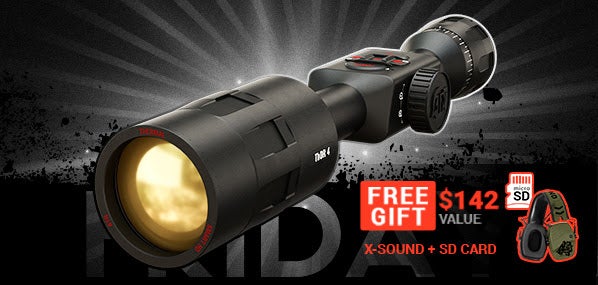 VORTEX® BLACK FRIDAY APPAREL DEALS START NOV. 22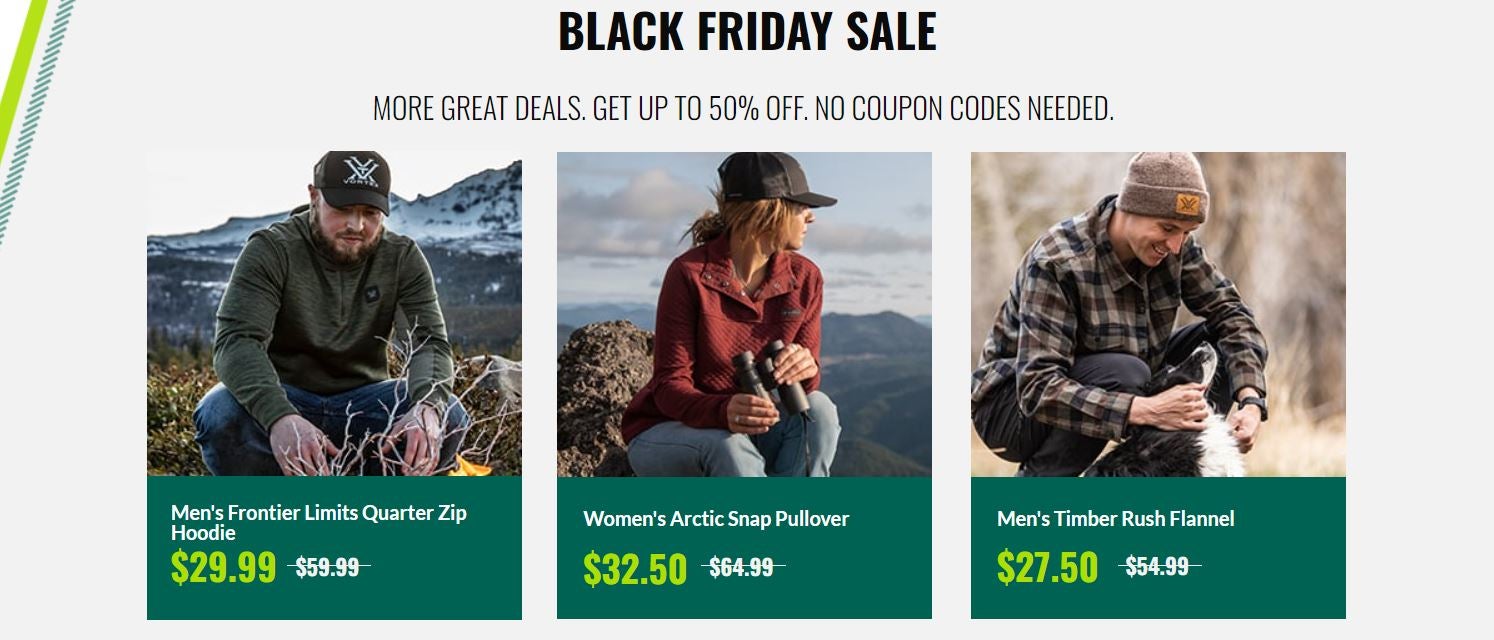 Vortex® is helping customers get a jump start on their holiday gift giving with deep discounts on select logo wear during their early Black Friday sale, online only from Tuesday, Nov. 22 thru Sunday, Nov. 27.

Black Friday deals are available to online shoppers only. Expect 40%–50% savings on select men's and women's hoodies, flannels, long-sleeve thermals, and shirts, with top deals including:

*Items and pricing listed above are men's only. Women's pricing may vary.

To shop all Black Friday deals, click here. Supplies are limited with some items. So hurry and place your order today.
Buy one Get one Trail Cams from Lone Wolf Custom Gear

Up to 75% off on Black Friday from Lone Wolf Distributors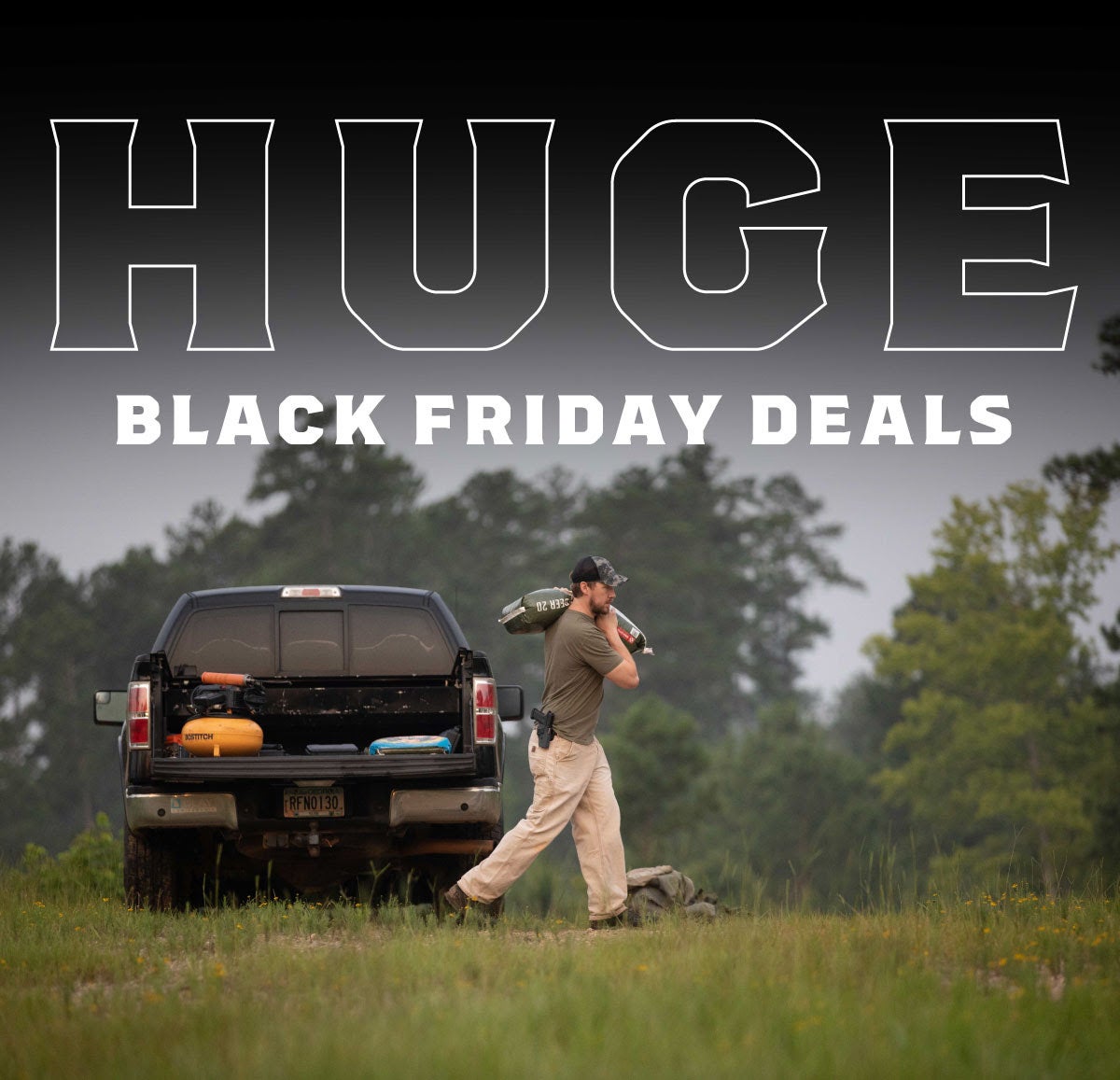 You work hard, and it doesn't go unnoticed. Lone Wolf is bringing you automatic discounts all week long. Our in-house manufactured firearms and parts are made with you in mind. No compromise on quality and always improving to bring you the best in class. Items across the site are now up to 75% OFF!
Primary Arms 3-Day Expandable Backpack With Waist Strap – OD Green $19.99
The Primary Arms 3-Day Expandable Backpack is made from durable 600D OD Green Nylon. With multiple zippered compartments and MOLLE webbing, you can easily carry a large variety of gear for a full day at the range with room to spare.
Palmetto State Armory Black Friday Sale!
Noveske Rifle Works LLC Black Friday and Cyber ​​Monday Sale 11/23 – 11/28
Sneak peek at some of the hottest discounts
DS Arms Advanced Weapon Systems Black Friday Deals
Check out this week's great deals on a number of different parts! uppers, lowers, ammunition and sights; this sale has something for you.

Sale prices valid for in stock items only. Not applicable on back orders or previously purchased items. Sale prices for online orders only, not applicable for in-store purchases.

Sale prices valid: 11/21/2022 – 11/28/2022
DS Arms ZM4 Mil-Spec. AR 15 Rifle Kit – 14.7″ P&W Upper Receiver Assembly – M16 Cut Bolt Carrier Group – Forged Charging Handle – Semi-Auto Internals $399.95
Federal 5.56x45mm – M855 62 Grain Green Tip – 500 Round Case – $250.00
DSA SA58 FAL 21″ Israeli Light Barrel Hebrew War Hammer – Threaded Chrome Lined Barrel – Arsenal Refinished – $1,845.00
DS Arms AR15 MK18 Mod 1 10.3″ 5.56x45mm Service Series Upper Receiver Assembly – $599.99

DSA AR15 Enhanced Low Mass Aluminum Sand Cut Complete Bolt Carrier Group – 5.56-.223-300 BLK – $119.95
Purchase an Arex Delta Gen.2 Get a Free Radikal 12ga Pump Shotgun from Global Ordnance
30% Off Select Steel Products from Action Target
FOR THE SHOOTER IN YOUR LIFE
Until December 1st, we've discounted some of our most popular steel target products. From Reactive Plates to Gongs, we've got you covered. Use "STEEL30" for 30% select steel products.*

*Offer available while supplies last. Offer applicable to following products: AT-104, AT-102, AT-101, AT-133, AT-131, AT-103, AT-128, AT-206-3-1, AT-206-3-0, AT-216-4, AT-208-3-0, AT-204-3-0. Shipping times may vary.
30% Off Everything at Liberty Ammunition!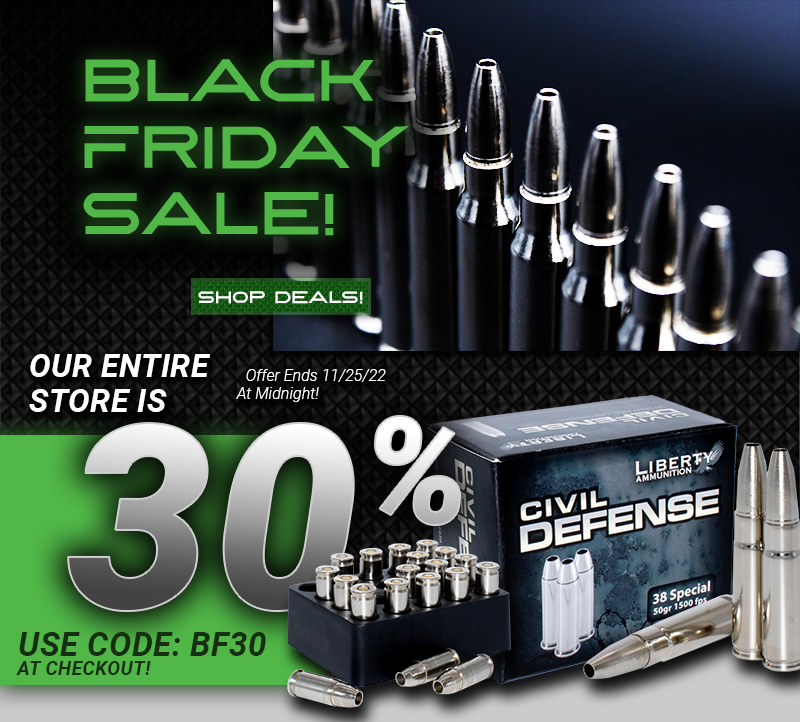 Silencer Central Cyber ​​Monday Buy one Get one – Starts 11/28 at 12am CST
Get your FREE Banish 22k this Cyber ​​Monday! We are back with a limited release of the Banish 22k FREE with the purchase of any qualifying Banish suppressor*.

SALE STARTS NOVEMBER 28TH AT 12am CST

Includes Silencer Central's no-interest eZ-Pay, Free NFA Gun Trust, and your silencer delivered directly to your door.

*Qualifying products include Banish 30, Banish 45, Banish 223, Banish 30 GOLD, Banish 46 Banish 338, and Banish Backcountry. Buy online or call 888-781-8778. Our sales specialists will be on-hand and ready to take your call.

Previous purchases do not qualify for the Cyber ​​Monday sale. Customers are responsible for all tax stamps.
Mystery Ranch Pop Up 38 Hunting Backpack
Price: 225.00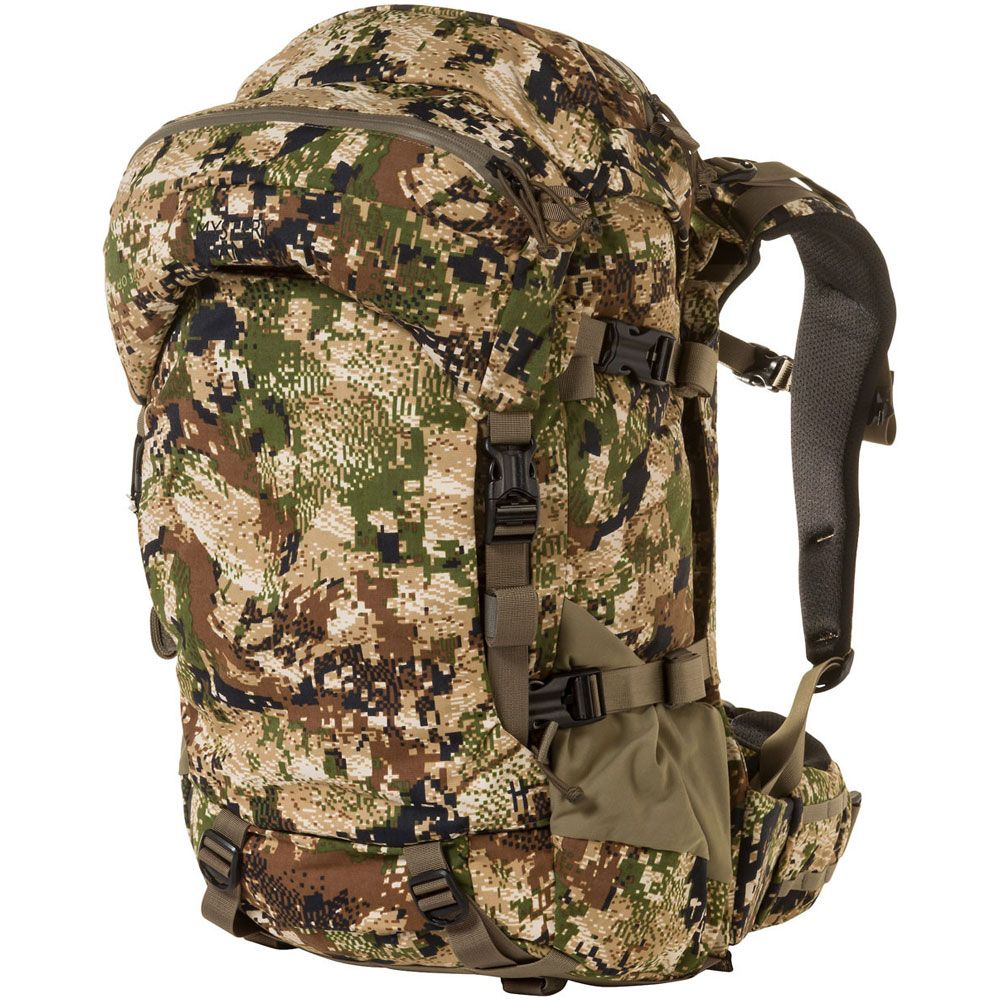 The POP UP 38 originated from hunters' feedback wanting a bigger pack option on this game-changing frame series. It features a large main compartment which can be accessed via a top loading shroud or by the full-length side zipper. The two-part lid keeps key items within reach while helping to secure and protect spotting scopes and tripods stashed in the outer, compressible pocket (which is also perfect for tucking away a puffy or rain gear.) Dual side pockets hold trekking poles, water bottles or longer tripods and the Autolock buckles and compression straps throughout cinch down firmly, preventing slippage. The unique telescoping frame goes from low profile to maximize load lifting in seconds, and the OVERLOAD® feature is ready for when the game is on the ground.
Mystery Ranch Pop Up 38 Hunting Backpack – $225.00 from Black Ovis
Sitka Heavyweight Hoodie
Price: 119.25
The redesigned 2019 Sitka Gear Heavyweight Hoody is a much needed item in your mid-layer arsenal during those active late-season days and cold static hunts. The form fitting hood fits snuggly around your head, turning with you keeping your field of view clear. To aid in the 2019 Sitka Gear Heavyweight Hoody's improved range of motion and greater comfort while wearing a backpack, Sitka's engineers created offset seams on the shoulders. Use the stretch thumb loops to keep your sleeves in place while wearing a pack, or adjusting layers. The Permanent Polygiene® Odor Control Technology neutralizes odor, while the channeled fleece insulation wicks away sweat and controls your moisture build up.
Sitka Core Heavyweight Hoody – $119.25 from Black Ovis
Anderson MFG Extended Black Friday Event – Almost Everything 15% Off