As first mentioned in Part 1 of this two-part series, I was fortunate to be in attendance at Lucid Optics' annual gun writer's event at NRA Whittington Center again this year. The event secured a September weekend slot at the facility, a perfect time to visit with cooler temps but before the deer and elk seasons that close access to Whittington's rugged extreme long range area. This article features Shaw Barrels, a brand represented at the conference, and also insights regarding long range shooting as shared by some of the best in the business.
At the 2000 Lucid Summit, I became acquainted with Shaw Barrels. But this year, experiencing them was changed up. Shaw is now a more than 80-year old brand. Like many Pittsburgh companies, they originally made parts for the great railroads of America, being located in the center of the world's steel industry at the time. But WWII forced a pivot into gun barrel production, and this aspect of the company has never left.
Shaw quietly makes the barrels for many stock rifles on the market today, a fact that few people know. They also barrel the custom guns for many professional shooters, and have branched into making their own production rifles. In true Pennsylvania fashion, where wood stock bolt guns still outnumber black guns at the range, their primary focus in complete rifles has been bolt guns, and wow, do they do them well. Currently, their bolt guns are built around a Savage action and AcuTrigger. Factory rep Matt Shaulis said, "it's a Savage action to start, but it's not that when it leaves. Each rifle gets a complete custom smithing treatment to match the action to the barrel. There is no bolt chatter with our guns." Attendees got the inside word: a Remington 700-based version is forthcoming within a year.
Complete rifles come in two editions from Shaw. The Mk VII (Mark Five) is what they term a budget precision rifle. It's priced from about $1,000 up to $2,000 depending on components—there are only about 75,000 possible combinations! This gun, as attendees saw, is capable of making perfect groups for competition or exact hits on game, all day long. If a person wants to order a really top-shelf Shaw rifle, the Mk X (Mark Ten) is the way to go, with an average price of $2,500. Shaulis said, "we make the greatest guns for the working class that anyone can afford."
Conference attendees were treated to a Precision Rifle Series (PRS)-style shooting lesson from none other than the legendary former US Army sniper and co-founder of Shadow 6 Consulting Jim Gilliland, who along with wife Melissa is still sending winning shots downrange. Gathered around a V-TAC barricade and facing an array of dozens of steel silhouettes at various distances downrange, Gilliland and another pro shooter, Bryan Hunter of South Carolina. Hunter is a leading Two-Man Team Sniper Challenge and PRS shooter.
During their presentation, we learned about effective stances for working one's way down the levels of a V-TAC with efficiency of movement and optimal recoil control. It had never occurred to me to flip the "V" side of my shooting bag over a barricade, but what a stable and flat instant platform that makes! YouTube star Graham Baates and gun industry/2A man-about-town Rob Pincus got to wow the crowd just by following Gilliland's directions and carefully squeezing off 400-plus yard hits by simply pinching their thumb, on the back of the trigger guard of a Shaw Mk VII rifle, and the trigger together while standing upright behind the rested gun, looking at the crowd rather than down the Lucid scope. Steel amazingly rang in the distance, even though the VTAC board wasn't the most stable thing around. The product point of it all is that Shaw's complete, custom rifles can set up a person for professional-level performance for a price that's south of what many companies charge for a shelf gun of lesser quality.
The following paragraph will discuss precision and for that, the word needs to be defined. For purposes of this discussion, precision is the gun's ability to shoot at the same place consistently, assuming the operator does his/her job to fire an accurate shot. Accuracy is hitting the desired target; a relative but not identical factor to precision. (Thanks to Jerod Johnson of STA Training Group for instilling those definitions in my brain).
In precision shooting circles, there are near-legendary beliefs around the correct practices for breaking in and maintaining barrels for optimal performance. Gilliland provided clarification around break-in, saying, "if a barrel is correctly made and lapped with modern metal and machining technology, there's no break-in necessary; no need to clean after every round." The Shaw website, however, does have specific, one-shot instructions for barrel break-in. My impression is it's safe to start out a barrel either way, but pay attention to where consensus happens. That would be the first round fired after a cleaning and rest that's long enough to let the barrel cool. Gilliland said, and Hunter agreed, there's a fair chance that the first cold-bore shot after a cleaning may not follow the precision precedent set during the last session. The biggest causes of precision loss, he said, are dirty muzzle brakes or a nick in the crown. But that is not to say that dirtier is better. Gilliland advised that long-bullet rounds, ie 6.5 Creedmoor and 308 Winchester, can sometimes have sticky feeding when chambers accumulate too much build-up.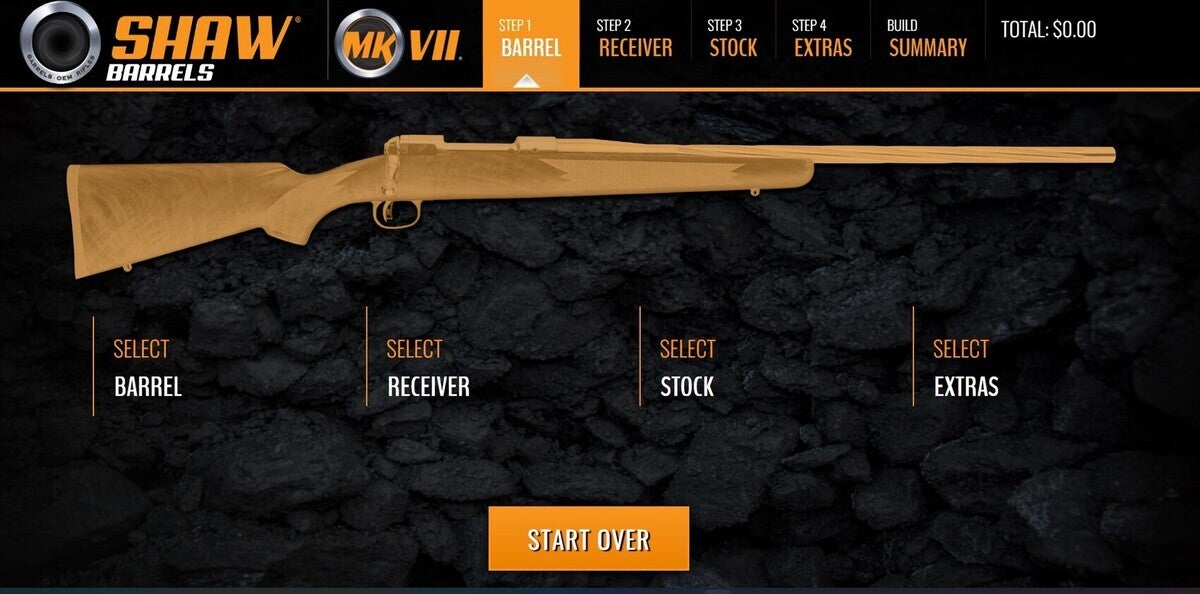 Even though this was my second conference featuring Shaw Barrels and rifles, it was an entirely different and informative experience thanks to the structure of the event. It left me not only better-informed about the product, but also with new knowledge about using them, not to mention some great fellowship in the process. Many thanks to the Lucid Optics team and others who made this conference happen.