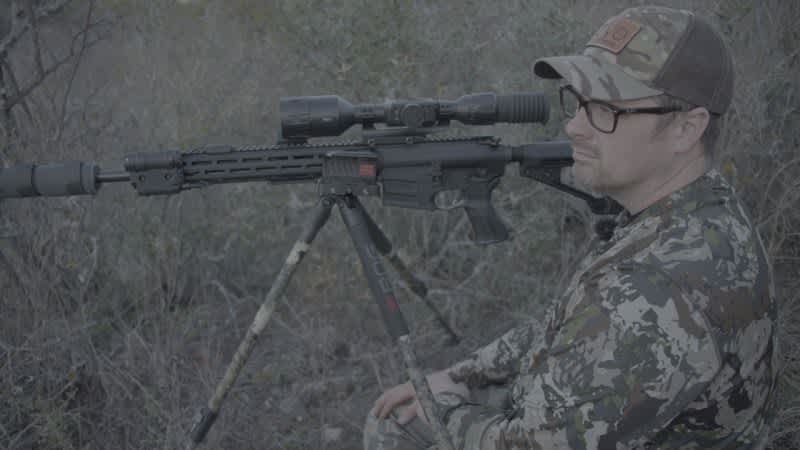 +
–
Table of Contents

1. ATN THOR 4 THERMAL RIFLE SCOPE
SALE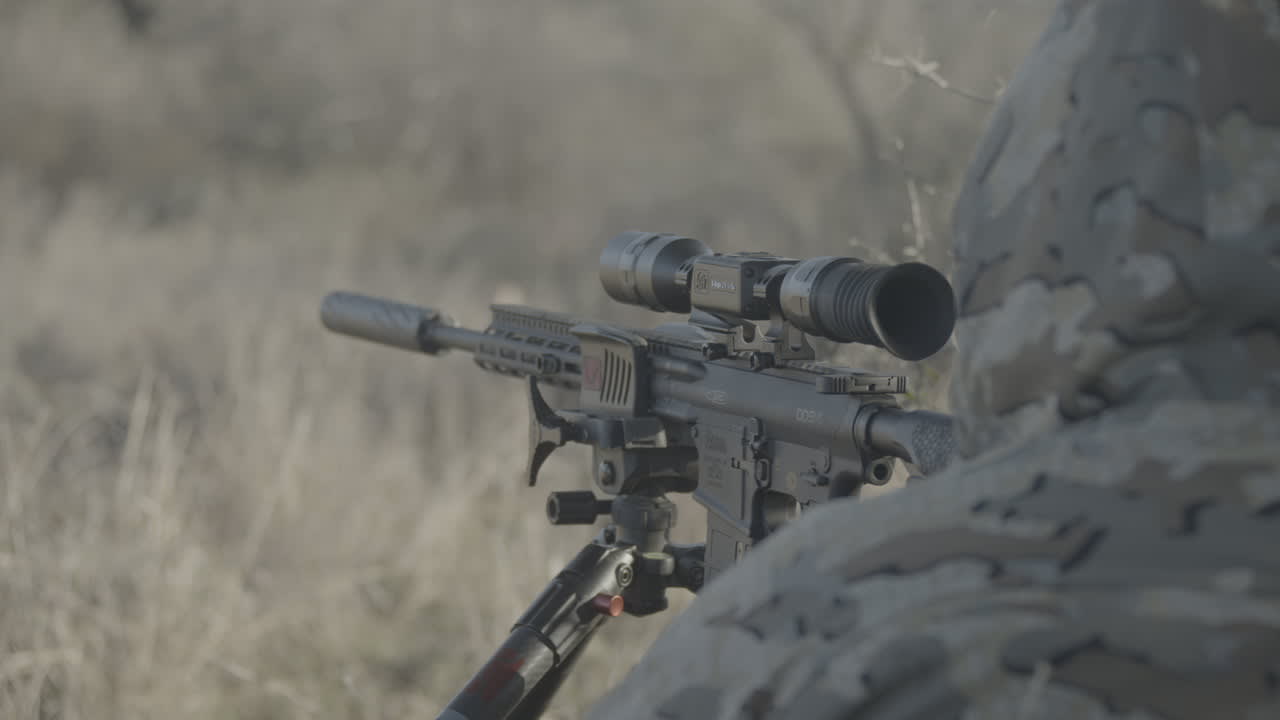 THOR 4 in the Field
The ATN Thor 4 Rifle Scope is a powerhouse thermal device packed in to an easily mountable rifle scope body. The scope comes in 8 configurations ranging in price from $1,799 up to $4,199. Each model offers a different combination of digital zoom capability and processing power. With such a wide range in price, you are sure to find something to fit your budget.
Some of the key features of the ATN THOR 4 are:
Sensor: 4th Gen 384X288 or 4th Gen 640X480
4th Gen 384X288 Lens Options: 1.25 -5X, 2-8X, 4.5-18X, 7-28X
4th Gen 640X480 Lens Options: 1-10X, 1.5-15X, 2.5-25X, 4-40
Video Record Resolution: 1280×960 @ 60 fps
WiFi (Streaming, Gallery, & Controls): iOS & Android
Additional Features: Bluetooth, 3D Gyroscope, 3D Accelerometer, E-Barometer, Smart Range Finder, RAV (Recoil Activated Video), Electronic Compass, Smooth Zoom, Microphone, Micro USB compatible (Type C), Ballistic Calculator
The ATN THOR 4 is an incredible piece of hardware for your night hunting and is worth a look and the investment in your hunting success!
Pro/16+ hour battery life, live streaming, video recording, digital zoom, high end processor, multiple color modes, easy to use.
Cons/Weight
Bottom Line/The ATN THOR 4 is one of the best products on the market to take your night hunting to new levels.
2. ATN Power Weapon Kit
SALE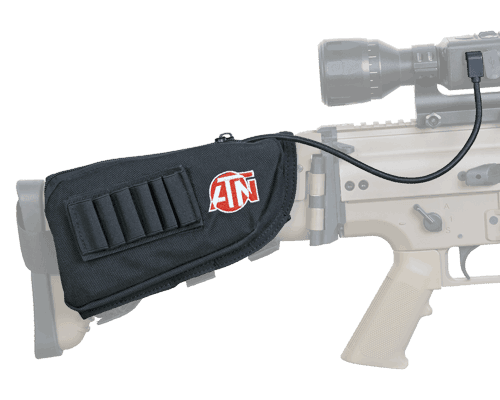 ATN Power Weapon Kit
While the ATN THOR 4 offers incredible battery performance, you may decide to take things up a notch. The ATN Power Weapon Kit will allow you to add some serious battery range at an affordable price of $99. With the additional 22 hours of continuous use the battery kits brings to the table, you'll be able to stay in the field for days without needing a recharge!
Pro/Affordable, enhances the ATN THOR 4 battery life, compatible across all THOR 4 scopes
Cons/Only available in the 20,000 mAH configuration
Bottom Line/Batteries inevitably run out, so give yourself the edge with the ATN Power Weapon Kit
3. ATN X-TRAC
SALE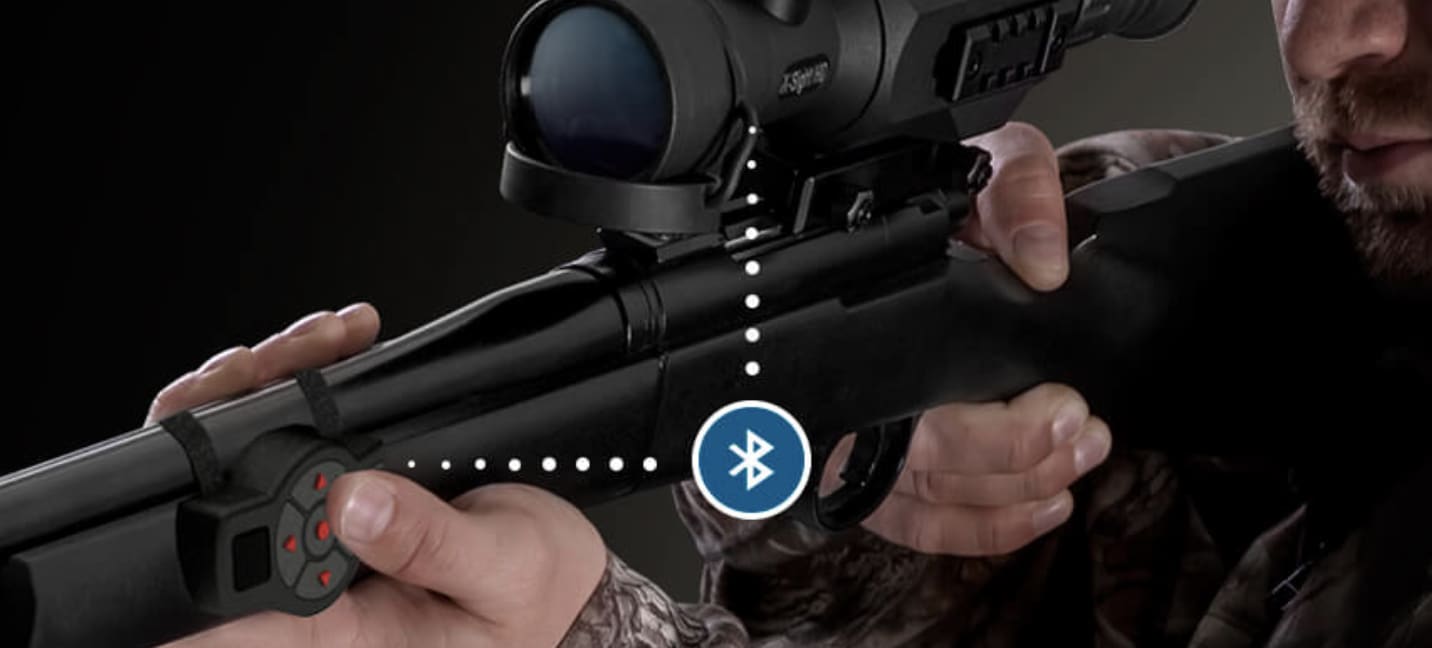 ATN X-TRAC – TACTICAL REMOTE ACCESS CONTROL SYSTEM
The tactical remote access control system or X-TRAC for short as an incredibly useful companion device for your ATN THOR 4 thermal rifle scope. Once connecting your X-TRAC device to your scope via bluetooth, you unlock a number of control features that can now be accessed directly from the remote.
The ATN X-TRAC gives you the unique ability to control zoom, video recording and photo capturing, and many menu operations directly from the remote. This becomes incredibly useful for hunters who like to stay on the gun and dialed in when hunting without a tripod or bipod.
Pro/Increase ease of use for the THOR 4, access to many of the core menu operations, easily mounted
Cons/Not available in camo patterns
Bottom Line/If you are going the distance with the THOR 4, take the extra step towards success
We are committed to finding, researching, and recommending the best products. We earn commissions from purchases you make using the retail links in our product reviews. Learn more about how this works.