+
–
Table of Contents

1. Editor's Pick – Redfield 64-Gun Safe – $799!
SALE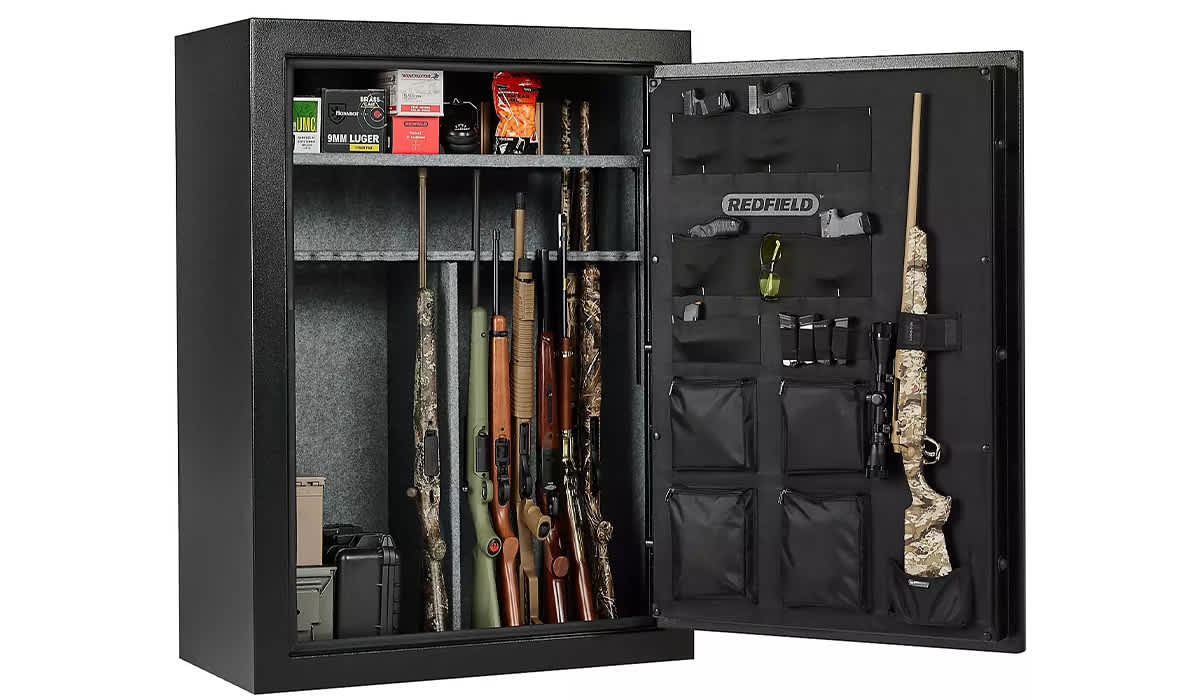 Getting a 64-gun for the price of a smaller safe gives you lots of options for what you put in it – meaning you can buy more guns!
You've likely heard of the Redfield brand before. It started out as an optics company that has been around for a long time. It is now owned by the good folks at Academy Sports + More and they are keeping the tradition of quality and value going. Recently they branched out some by adding gun safes and they have hit the deck running with what may likely be the best deal out there on a BIG gun safe. How big? 64 guns! That's BIG. The 16-gauge steel construction with insulation offers durability and fire ratings of 30 mins at 1,400 degrees and waterproof at two ft for 7 days.
This is also an early deal, meaning you don't have to wait for Black Friday to get it! And if you use their credit card, you can save even more.
Pros/64 gun capacity, 1,400-degree protection – PRICE!
Cons/It's big!
Bottom Line/The best deal running on a BIG gun is safe!
2. Cannon 48-Gun Safe – Save $200 22-26
SALE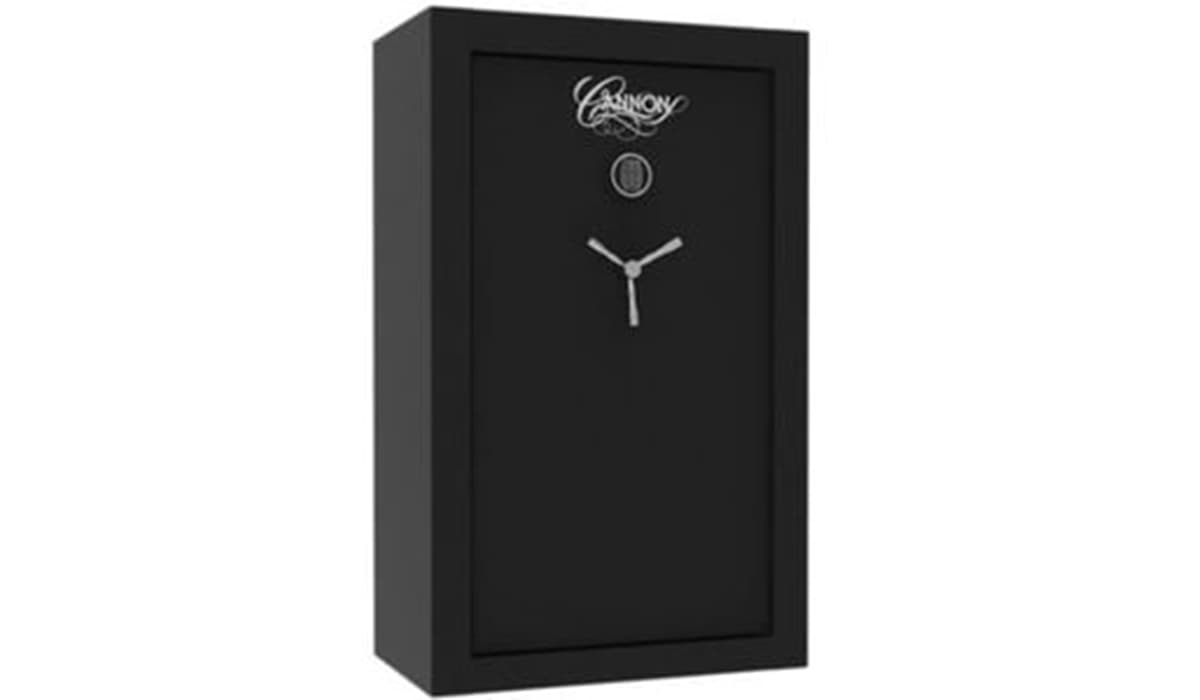 A great deal on a great safe
Tractor Supply Co. always brings the heat in the holidays with sweet deals on gun safes. The Cannon Safe provides maximum peace of mind for what matters most to you. Fire rated for 30 minutes at 1200 degrees and made of solid steel, this safe contains a customizable interior that can hold up to 48 long guns and any valuables you wish to secure. Equipped with 8 1.25 in. diameter locking bolts and a triple hard locking plate, the Cannon was designed to prevent pry and drill attacks. Backed by Cannon's Lifetime Replacement Promise, you can rest assured that your firearms and valuables are protected.
Pros/Holds 48+ guns!
Cons/Big and heavy
Bottom Line/One of the best safes you can get in this price range.
3. GunVault SpeedVault Handgun Safe
SALE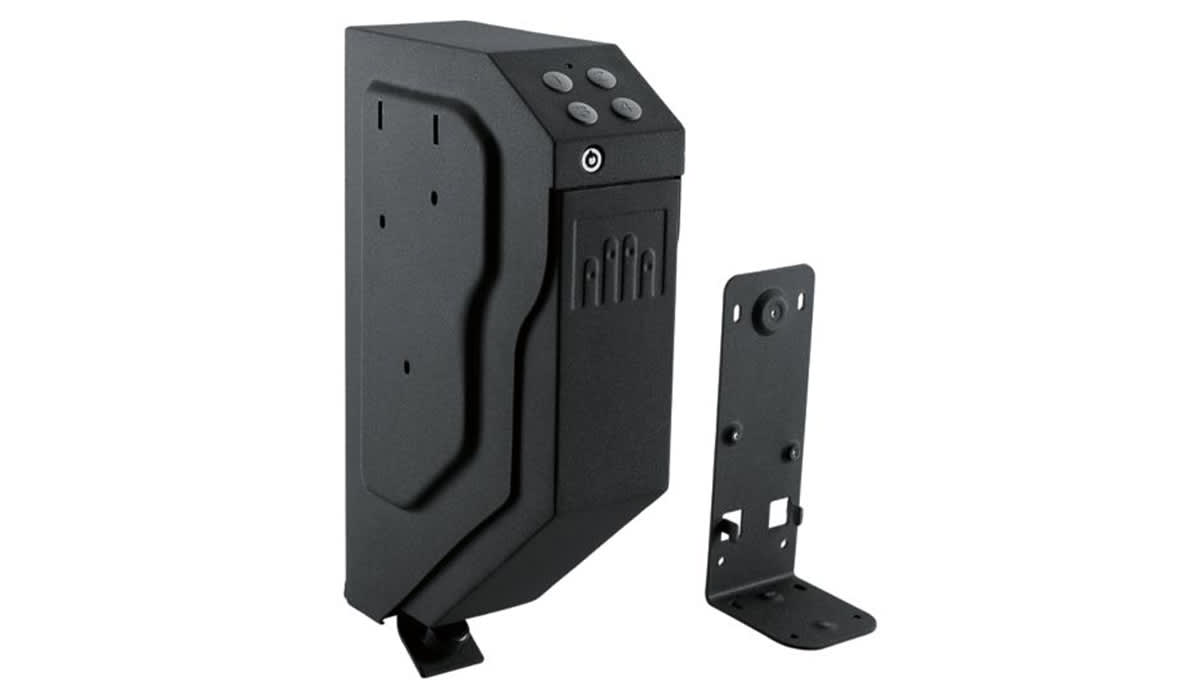 Looking for the perfect way to add some extra security with quick access to your handgun, but in a way that only works for you? The biometric, quick access safe secures your firearm in 18-gauge steel and mounts it in a discreet location, hidden from anyone who doesn't know it's there. Once set you to your bio signature, only you can open it. Also comes with keyed backup, in case of a power loss or other event. This is an online-only deal that is really good.
Pros/Quick, biometric access
Cons/Not fire rated
Bottom Line/Need to grab a handgun fast?
4. Sports Afield Preserve 60 + 8-Gun Fire/Waterproof Gun Safe – Save $200 Online Only!
SALE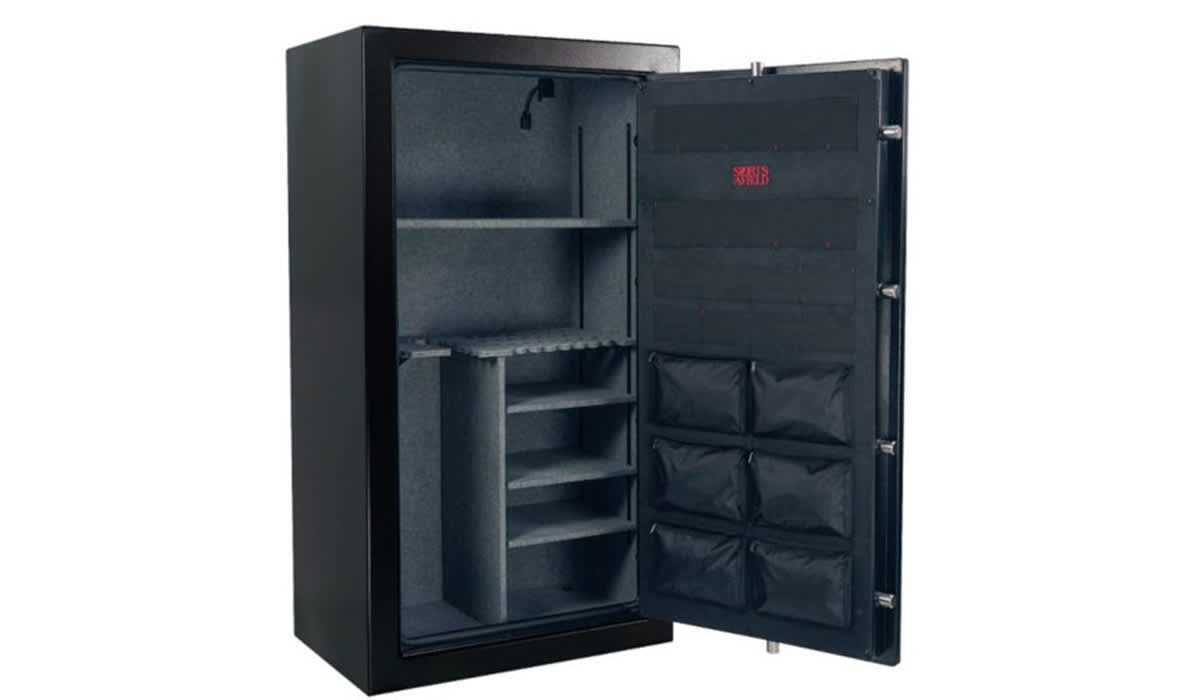 Need a BIG safe? Sport's Afield and Tractor Supply have you covered and this week, you can save an extra $200 in this online-only sale. The Preserve safe holds up to 60 long guns and 8 handguns and features three configurable side shelves. It provides fire protection for 40 minutes up to 1,200 degrees Fahrenheit and waterproof protection for a full 7 days at up to 2 ft. of water. There are 10 1.5-inch diameter, hardened-steel locking bolts with an electronic lock that comes with override keys for access when you need it. This safe weighs in at 653 pounds, so be careful where you set it.
Special financing event available, too.
Pros/Massive capacity
Cons/Weight means it needs a good foundation
Bottom Line/If you need a big safe with serious security, this is it.
5. Liberty 64 Gun Safe – $1,399
SALE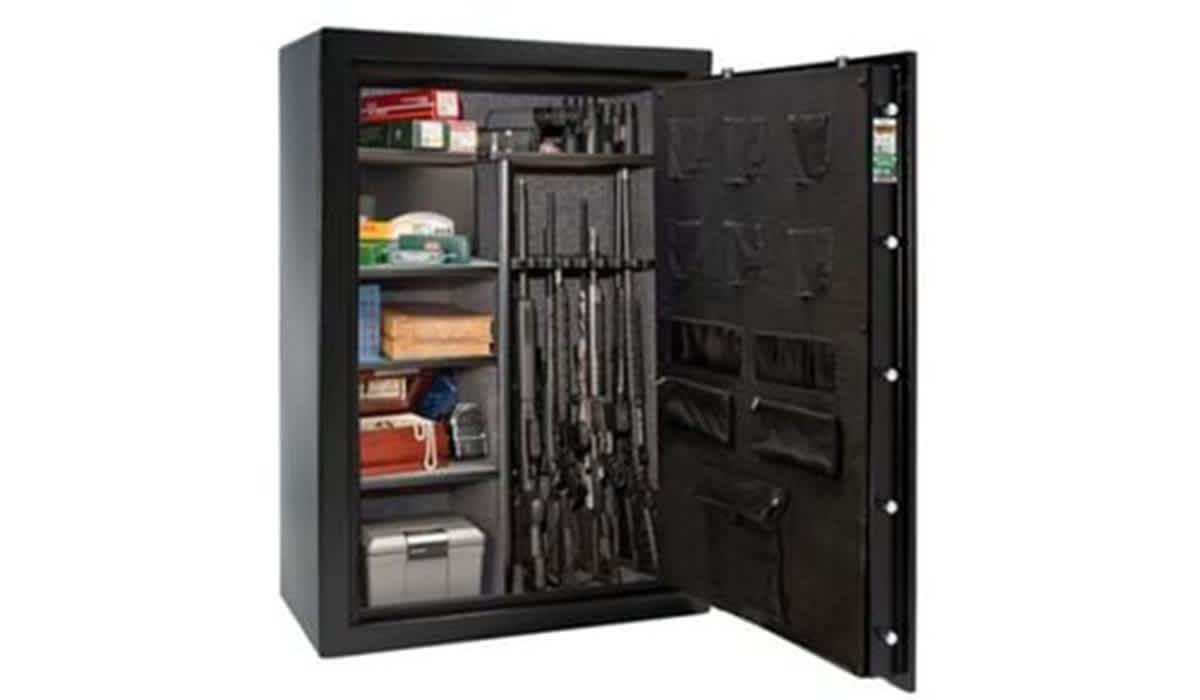 Lots of room and protection
Have a lot of firearms? Want to keep them safe and secure? Want a lot of room for more stuff and have amazing fire protection? Look at this beast of a deal on the Liberty 64-gun safe. It has 12 one-inch locking bolts, as well as triple internal hard plates and a locker to give you a level of security not found in other safes in its price range. The Liberty gun safe also includes a TopLit SecuRam Electronic Lock that is easily programmable and lights up for fast and reliable access. It gives you 60 minutes of fire protection at 1,200 degrees and has a fire seal on the door that expands to 7 times its normal size to keep your stuff safe.
Pros/Holds 64 guns plus more
Cons/Did we mention it's heavy?
Bottom Line/A big deal on a big safe from Liberty Safes
6. Wasatch 24 Gun Fire Safe – $649.99
SALE
This smaller safe is perfect for those with a few, select firearms that they want to keep safe. It is fire rated for 30 minutes at 1,400 degrees. It will also stay waterproof for up to 72 hours in two feet of standing water – a great thing for those who live under the threat of flooding. It has a digital lock with 1.5-inch locking lugs and 2mm steel construction.
Pros/Fire and water proof
Cons/Only holds 24 guns
Bottom Line/Dick's Sporting Goods – $649.99
How big of a gun safe do I want to buy?
Keep in mind that gun safe capacity is based on long guns without an optic attached, so a 30-gun gun safe can hold 30 long guns without scopes. For every scope, subtract one from the overall capacity. I always err on the side of caution and buy a safe one that has more capacity than you think you need.
We are committed to finding, researching, and recommending the best products. We earn commissions from purchases you make using the retail links in our product reviews. Learn more about how this works.