Thermal optics are coming of age like never before and ATN is leading the charge of ushering them into being a commonplace tool for hunting, scouting, and other recreational purposes. With new retail stores opening across the US, a new bolstered factory in Florida, and the technology becoming more affordable everyday thermal optics are no longer considered "Sci-Fi," unobtainable tech. It is readily available and more user-friendly than one might imagine – especially if you are deploying thermals from ATN. So, for all those reasons, we are reviewing an ATN Odin LT 320 2-4x Compact Thermal Monocular today to see how it can benefit us in a multitude of applications. Let's dive in!
ATN News Coverage on AllOutdoor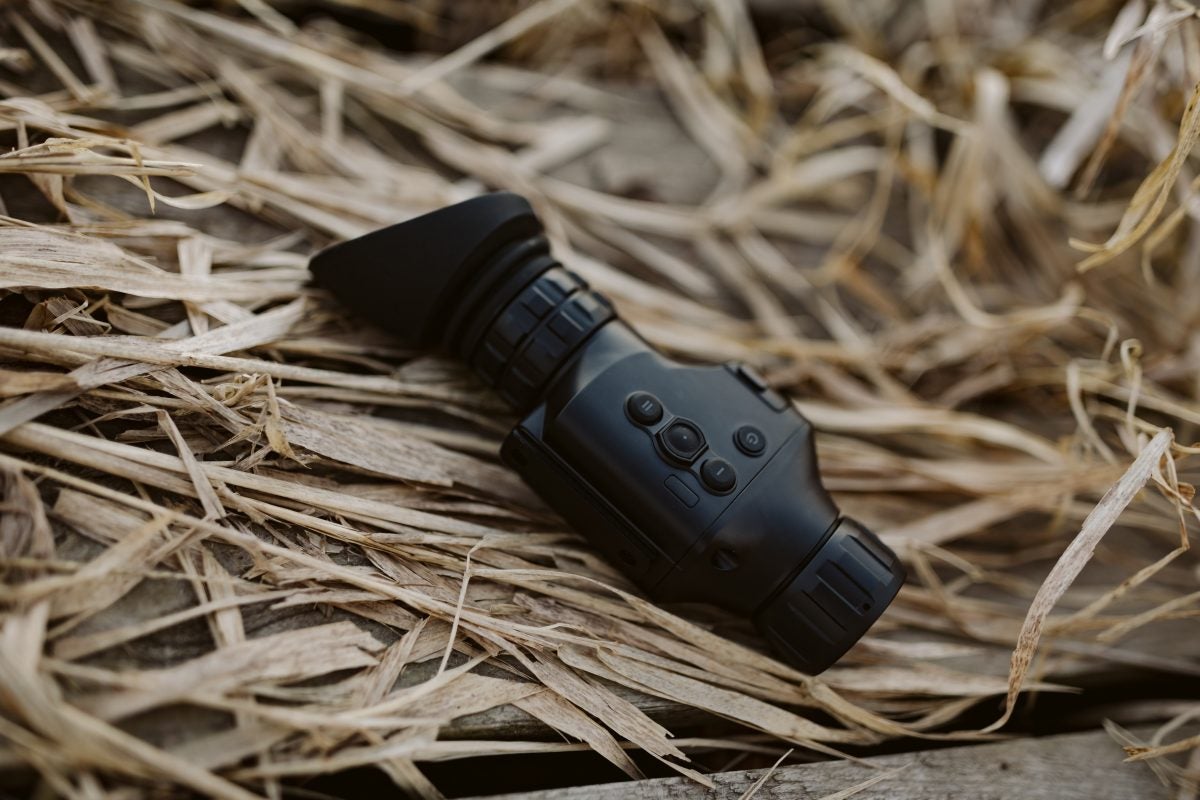 Specifications – ATN Odin LT 320 2-4x Compact Thermal Monocular
We have previously handled and reviewed another thermal monocular from ATN in their OTS LT 320 4-8x offering. That monocular we spoke very highly of so today we will see how this newest option from ATN in the Odin LT 320 2-4x compares. All of the specifications for the ATN Odin LT 320 2-4x Compact Thermal Monocular can be read below as presented by ATN:
Core: ATN Obsidian Core LT
Micro Display: 1280×960 px
Eye Relief: 25 mm
IP Rating: Weather resistant
Charging: USB, type C is on the Optional Rechargeable Battery
Color Modes: White Hot | Black Hot
Battery Life (Li-ion): 2.5 Hrs (or Optional Rechargeable Battery with 5 Hrs of Runtime)
Operating Temperature: -20°F to +120°F | -28°C to 48°C
Dimensions: 5.16″ x 2.18″ x 1.81″
Weight: 285 g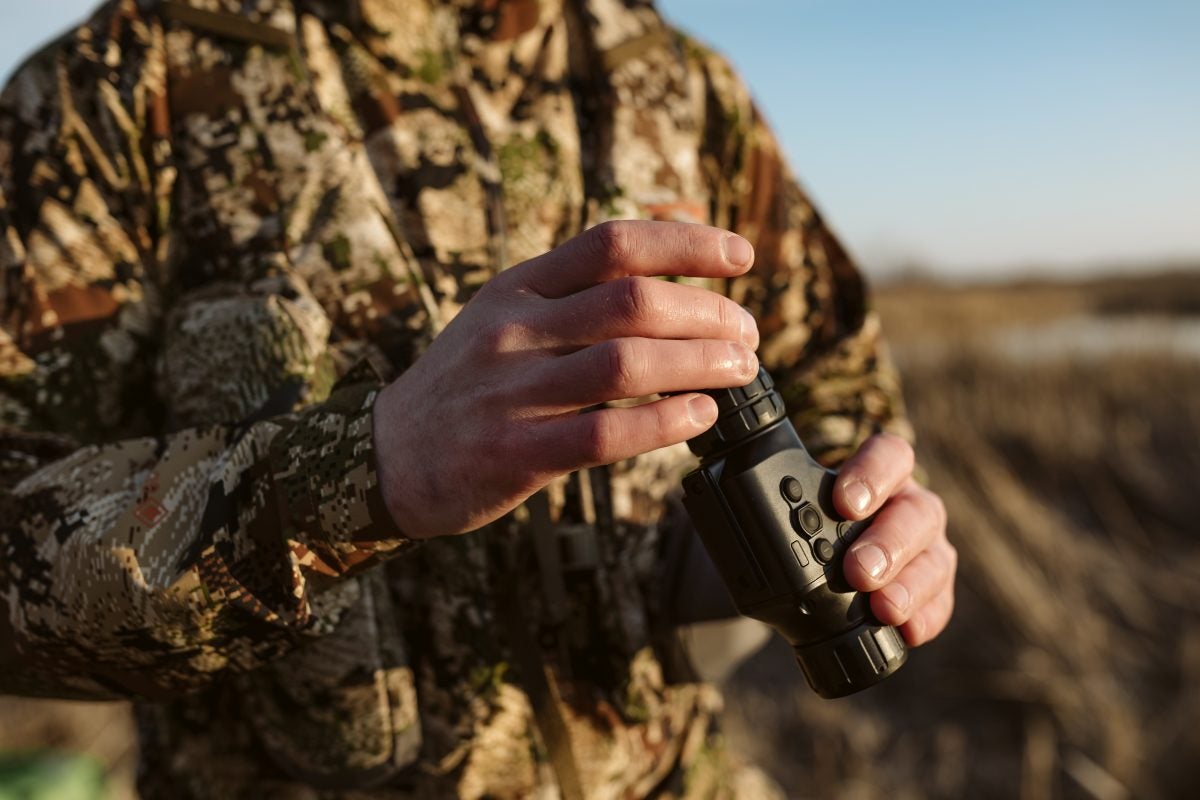 Ergonomic Design – This Compact Thermal Monocular fits in one hand and is easily manipulated, giving the user versatility and easy access to the menu
Display – The Hi-Res 1280×960 display will provide clear and vivid images of the scene being observed
Head/Helmet Mount – This Compact Thermal Monocular can be: Hand held, Helmet or Head mounted observation for long term comfortable of the scene
Lightweight – Light weight and Ergonomic: this is one tool you'll want at all times
The MSRP is $1,299 for the ATN Odin LT 320 2-4x Compact Thermal Monocular at the time of this writing. For those who are less familiar with thermal optics, ATN goes on to explain what their ATN Odin LT series is all about in their Press Release statement below:
"The ATN ODIN LT has been completely redesigned from top to bottom. This thermal handheld scanner is lighter and ergonomically designed to be hand held or mounted to a helmet or headgear for observation. Slim and ergonomic, fits perfectly in your hand. Using our new Obsidian LT Core and Cutting-Edge sensors for sharp crisp images and extended range. Now you can use single use CR123A batteries or the optional rechargeable battery in this device. Our handheld thermal monocular is one tool you'll want with you at all times. Recovery efforts will seem effortless, finding game will no longer be frustrating or hard to find. Search and Rescue operations will be quicker and more efficient!"
Field Use – ATN Odin LT 320 2-4x Compact Thermal Monocular
When it came to practical field use for a Minnesotan like me we are in an unusual period of time right now between seasons. In the past, I have used ATN thermal optics to scout for whitetail deer hunting. Being as most of the winter snow has finally melted and deer are aggressively eating what the disappearing snow has now unveiled, the patterns of whitetail deer are inconsistent. Moreover, any "data" or information I could gather might significantly change 6 months from now when our season opens. So, chasing the footsteps of whitetail deer will have to wait.
A second application I have used an ATN thermal for in the past was to retrieve a lost/escaped angus heifer from our pasture. Thankfully, my family's wily herd has been behaving themselves so no beef retrieval has been commanded of me as of late. The next best way I could utilize a thermal like the ATN Odin LT 320 2-4x Compact Monocular is to scout for turkey hunting.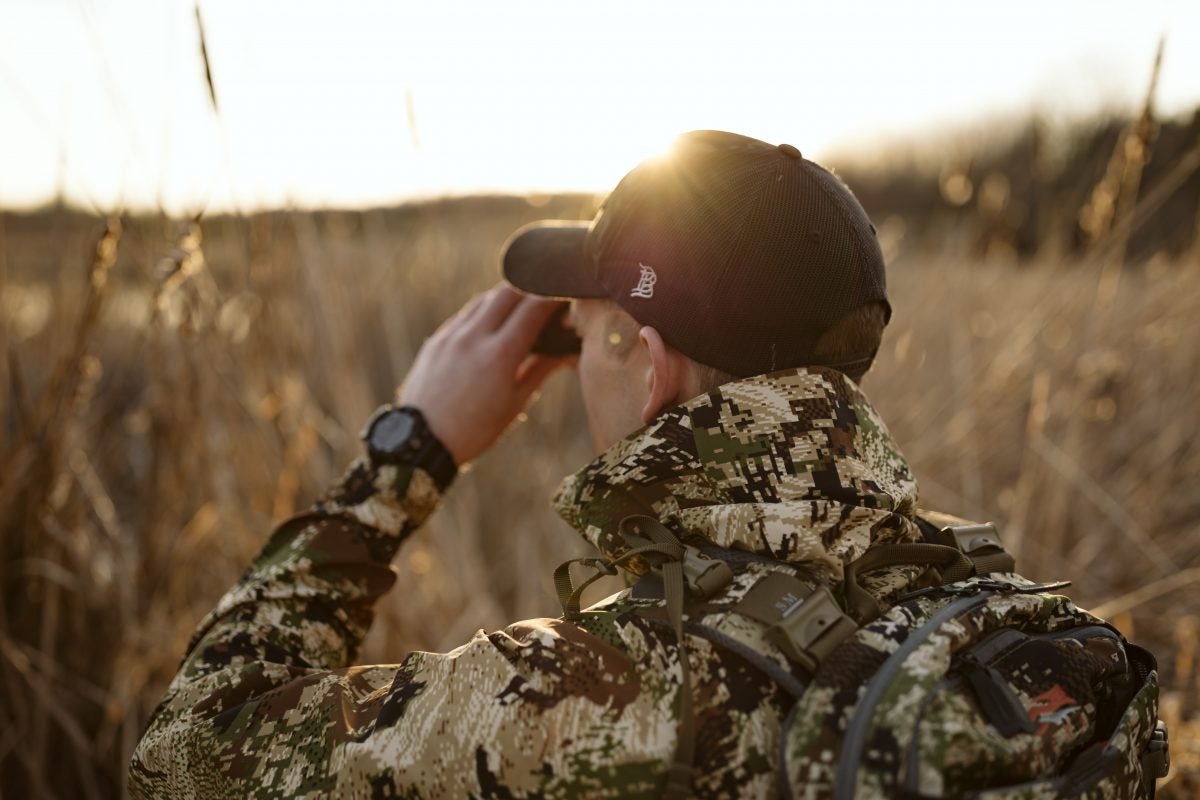 In Minnesota (check the local jurisdictions and laws where you reside), we can legally retrieve downed game as well as scout with thermal and night vision optics. We cannot Actively hunt whitetail deer and turkey with such wonderful tools except for broadly-categorized "varmints" like coyotes, foxes, rabbits, etc. So, I set out to find where turkeys roost in my area so I would have a better plan-of-attack when setting up a spot to hunt (all in the dark) the subsequent morning.
Turkeys — Merriam, Eastern, Rio Grande, and Osceola — have not survived throughout North America for hundreds of years by not knowing their predators. Everything that wants to eat them is primarily on the ground. So, at night they roost high in tree tops for their safety. Then, once first light appears at dawn, they fly down to the ground and begin their day. If you can identify where turkeys commonly roost you can set yourself up for better success when hunting them. With the advantage of a thermal monocular like the ATN Odin LT, you can not only detect and recognize roosting turkeys at night, but you can positively identify the difference between young Jakes and hens plus the distinction between a large, healthy Tom and a young Jake . All of which is valuable information to gather when scouting.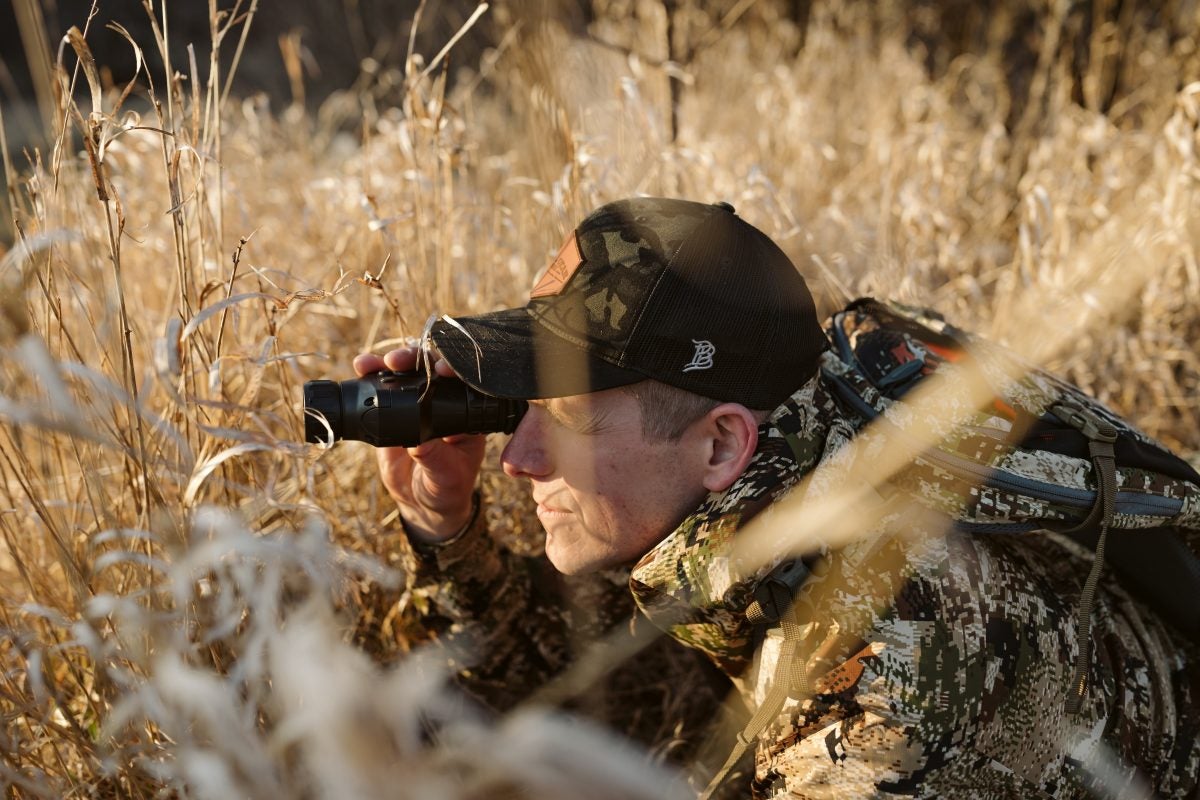 Some of the attributes I most appreciated about the ATN Odin LT 320 2-4x Compact Thermal Monocular was its simple and easy user-interface as well as its lightweight nature. With this thermal only weighing 285 grams, it is incredibly feathery to tote around in a hunting pack or simply carry in your hand. I am known for bringing wayyyy too much stuff with me out in the field (I believe many hunters are guilty of this), so I appreciate that ATN went to such great lengths to craft a handheld thermal that is so light yet capable.
Also, I like that the new ATN Odin LT makes use of a replaceable and rechargeable battery pack. This more than doubles the run time of the unit making for more use out in the field without the need of procuring a laptop or other device to charge the Odin LT. The more scouting or work I can accomplish in a given day makes that spent afield that much more valuable.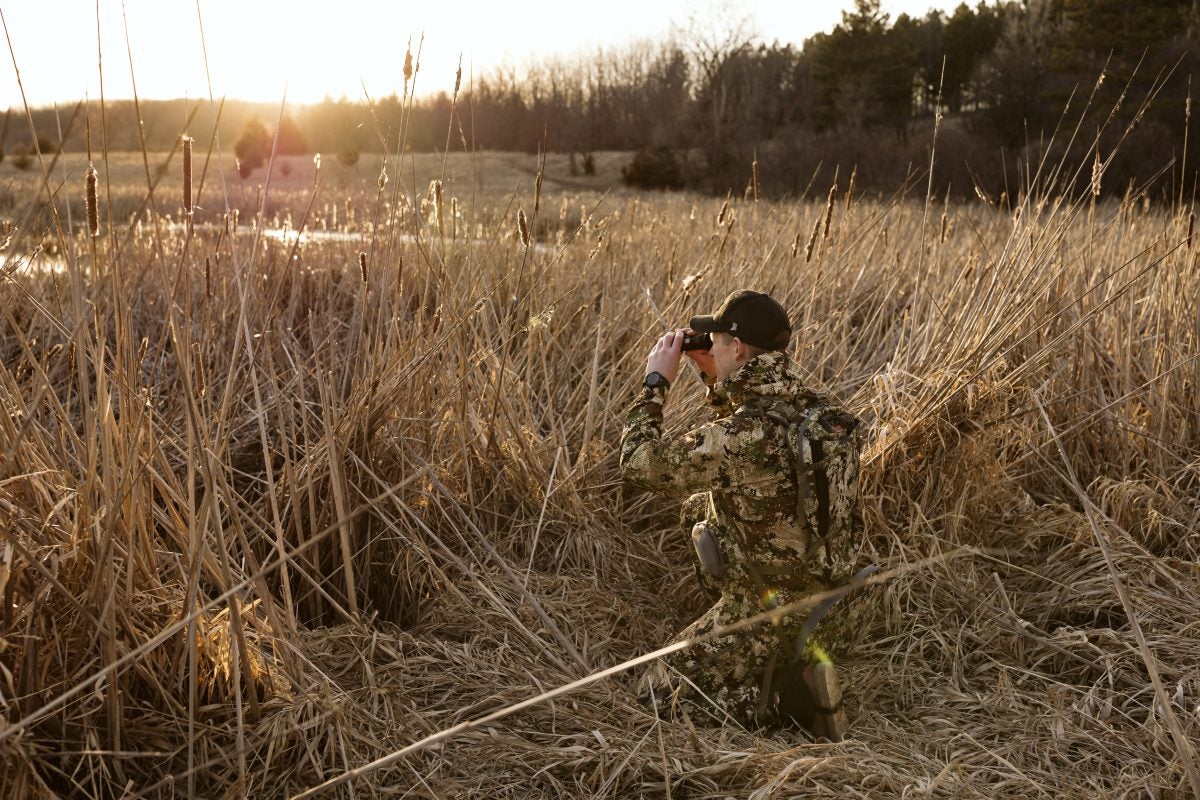 Final Thoughts – ATN Odin LT 320 2-4x Compact Thermal Monocular
So, what are my final thoughts on the ATN Odin LT 320 2-4x Compact Thermal Monocular?… Overall, it is everything you need and nothing you don't. Its simplicity is perfect for a first-time user of thermal optics or the long-tenured owner who wants "all speed, no drag" out in the field. The 2 – 4x magnification should easily allow for detection, recognition, and identification of general game out in the field. Also, the MSRP of $1,299 is a great, affordable entry point for anyone to get their feet wet with thermal optics. ATN always delivers and the Odin LT is no different. For anyone contemplating getting one, I would highly recommend it.
In closing, I want to say thank you to ATN for allowing AllOutdoor and myself the opportunity to try out their ATN Odin LT 320 2-4x Compact Thermal Monocular. That is greatly appreciated. Also, we would like to know what all of you guys and gals think? Do you believe that the ATN Odin LT 320 2-4x Compact Thermal Monocular is something worth spending your money on? As always, let us know all of your thoughts in the Comments below! We always appreciate your feedback.
---
Video and Photography
All of the quality photography for this review was completed by the accomplished and wonderful Savannah Pierson of Savvy Photage while the video work was achieved by the versatile and gifted Jens Kallgren of High Shine Media. They are both pinnacles of knowledge and expertise in their field, and their assistance was greatly appreciated.