Over the course of 5 years, the Gray Ghost Gear Griff Pack was in heavy rotation while I was in school at college. It was primarily used for everyday carry, trips to the range, and as a book bag.
This bag was privately purchased by myself from Gray Ghost Gear. Product was discontinued as of this year.
Gray Ghost Gear or (GGG) is a smaller, "boutique" manufacturer of tactical equipment that manufactures gear in a number of different camouflage patterns and is based out of Indiana. Back in 2013, the company announced a partnership with another gear company many of you have heard of called Tactical Tailor. Since this partnership, there are many items and designs that these two companies share along with the brand Milspec Monkey. While Tactical Tailor produces most of its products in the United States, I believe GGG produces mostly overseas. GGG recently overhauled its website so finding out all the details is a bit difficult at this time.
Gray Ghost Gear Griff Pack – Specifications
18″ (H) x 12″ (W) x 7″ (D)

Primarily constructed of Cordura 500D Nylon

Weight: 2 Lb 10 Oz

Color: Gray and Black

MSRP: $120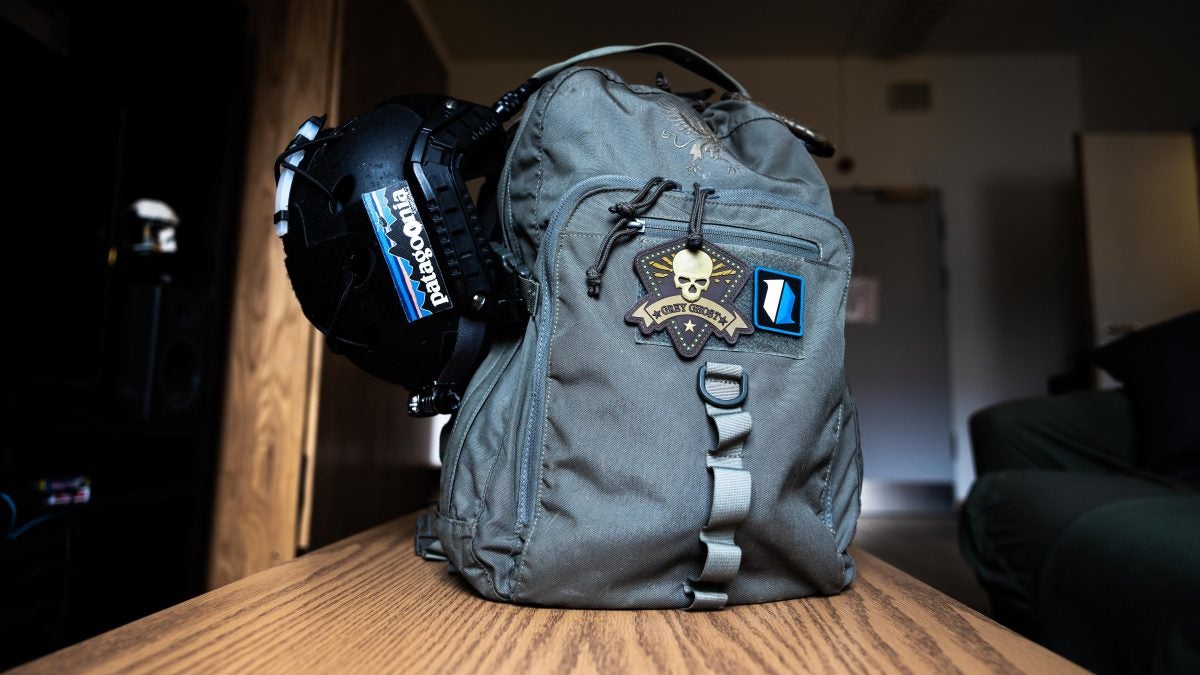 Gray Ghost Gear Griff Pack – Quality and Comfort
The Griff Pack is primarily constructed of 500D Cordura giving the bag a good mix between durability and weight. In the five years, I have been using this bag there are only a few minor scuffs on the bottom of the pack from me dragging it in the dirt. All of the stitching on the pack has held up incredibly well even with me abusing it by overloading this pack on the regular. The top grab handle is also well constructed and stitched giving you a great place to carry the Griff from when it's on your back. Speaking of your back, when you are carrying this pack in its intended role the generously wide shoulder straps will make sure you stay comfortable even under heavier loads. The straps are 3″ wide with nice padding for comfort and airflow. There is a sternum strap to keep everything tight and close to the body when carrying heavier loads on the pack.
The back panel on the pack has the same meshy padding material to promote ventilation and keep your back cool. In my experience, mesh back panels like the one on the Griff pack do help cool your back, but only by a small margin. I'm also the kind of guy who sweats no matter what I'm doing outside if it's above 70 degrees Fahrenheit. The front of the pack has a section of daisy-chained nylon webbing for attaching carabiners or other items. On both sides of the pack, there are compression straps for keeping the bag tight when not fully loaded.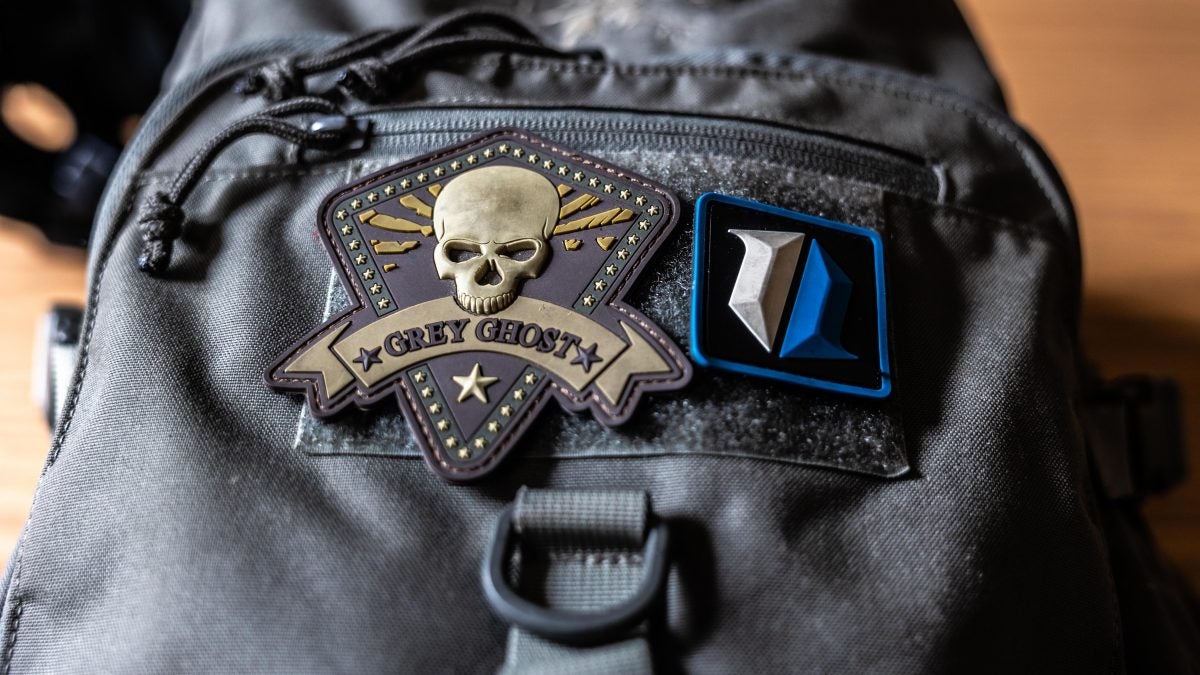 I think GGG really nailed the external looks on this bag giving it a very unique look when it was released way back in 2015. The bag definitely has a tactical look, but its very subdued when compared to other products in the same section. There is a small hook and loop field o the front of the pack for patches and if it wasn't for this I think most people would assume this was a non-tactical backpack, well until they looked on the inside.
Gray Ghost Gear Griff Pack – Organization
One of the things that Griff pack really excels at is organization. The Griff is full of a bunch of neat features that definitely help it stand out from its competitors. On the front of the pack above the aforementioned hook and loop field features a medium-sized felt-lined pocket for smaller items. You would make the assumption that since it was felt lined it would be a good place for sunglasses but the pocket is right up against where you are going to store most of your heavier gear so this does not make much sense in my opinion.
Moving forward into the second compartment of the pack you will find lots of smaller pockets for organization. There is even an anchored D-ring for attaching keys or gloves. Almost all of the interior of this pocket is velcro lined giving you the option to attach your own pouches or patches. The other side of the compartment has elastic daisy chaining for inserting medical items or chem lights. I found in my testing that this was by far my most used section of the Griff pack given its great organization and ease of access.
The main compartment of the pack is a large 18″(H) x 12″ (W) x 2″ (D) field of hook and loop giving you lots of options for mounting additional pouches or strapping down larger items. The Griff was designed with Concealed Carry in mind and this portion of the bag can snugly fit a 10.5" barreled and broken down AR-15. All of the Velcro allows you to secure your SBR inside the pack. I personally never actually carried an SBR in this pack so I can't really speak to its proficiency in this regard.
The final compartment on the Griff is the laptop/CCW pistol compartment located all the way in the back. Here you can find a pretty standard laptop sleeve that can fit up to a 17" laptop. I do wish the sleeve was padded on the bottom of the bag as the griff offers no protection for your electronics in this regard. There is one smaller stash pocket on the inside of this compartment for your more sensitive or hidden items. Below the laptop sleeve is another field of hook and loop for attaching a holster or just padding for a pistol. This section of the pack has two flow-through pockets allowing you to gain access to a pistol or other items. To keep your pistol from falling out there are two flexible elastic doors that keep everything in place but allow for your hand's access inside. It's a really great design but not without its issues.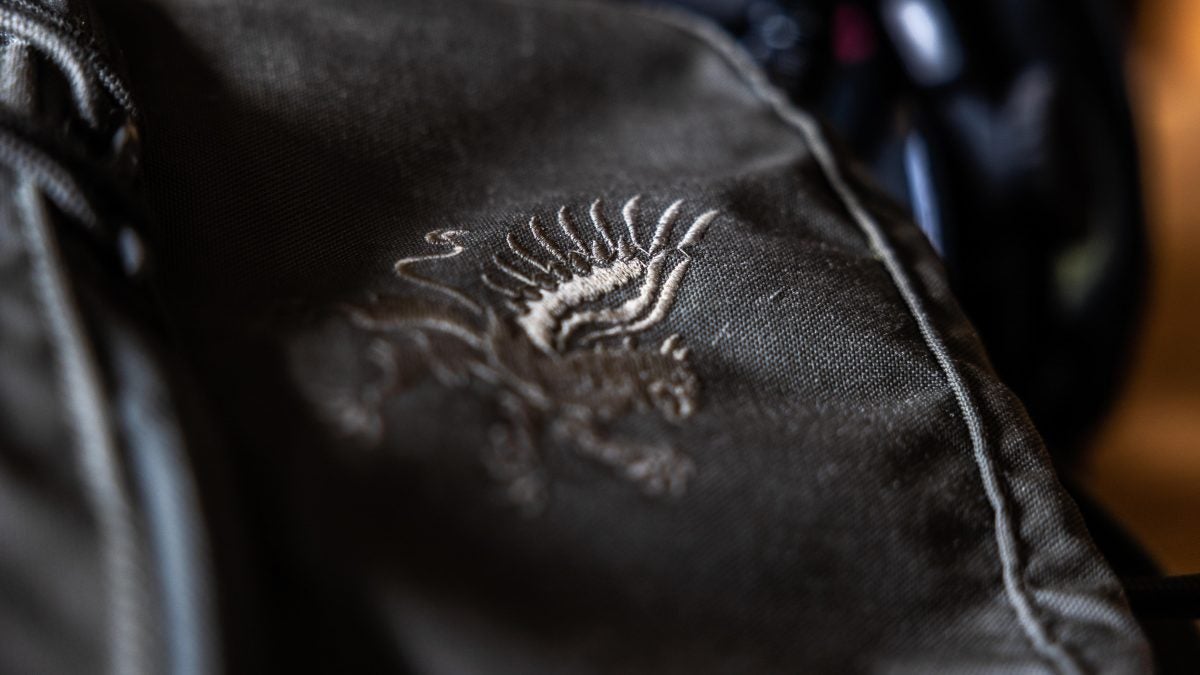 For me, I found that when trying to draw a larger handgun with a hammer like my Sig P226 MK 25, the handgun would often get snagged on the elastic doors and prevent a clean draw. I'm sure with smaller handguns this would be less of an issue though.
Gray Ghost Gear Griff Pack – Philosophies of Use
CCW for both pistols and SRB's

EDC

Range bag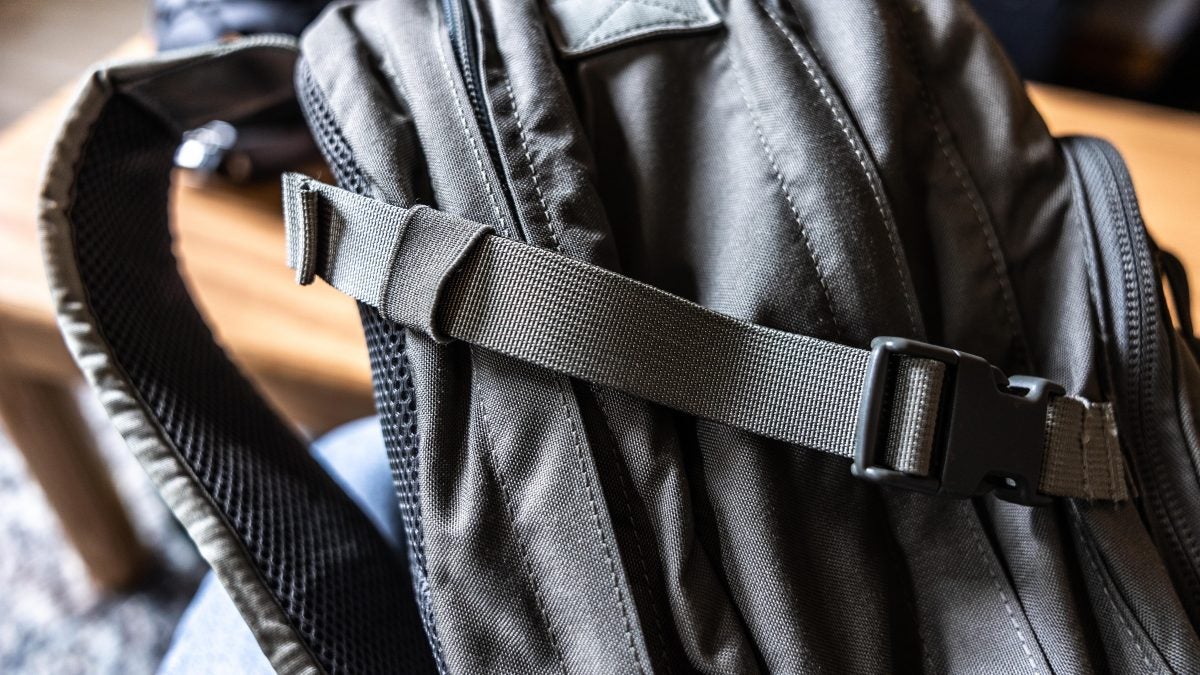 Gray Ghost Gear Griff Pack – Likes
Great Looking Bag

Lots of Organization

Priced Very Reasonably at $120
Gray Ghost Gear Griff Pack – Dislikes
Minimal Laptop Padding

Front Compartment is designed for Sunglasses, but offers Little Protection

GGG does not include Elastic Strap Keepers for all Sections of Straps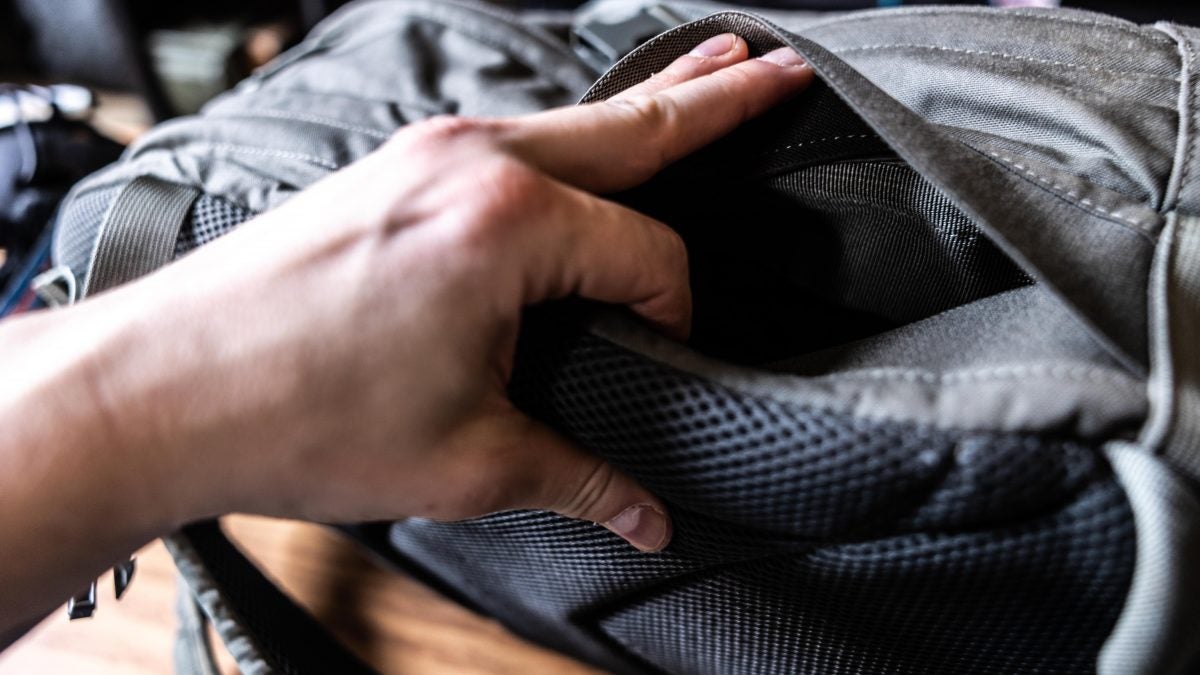 Gray Ghost Gear Griff Pack – Wrap up
In 2015 when the Griff was introduced, it definitely stood out amongst its peers. Today I feel that there are much better options on the market for serious off-body CCW options. The Griff does still have some features that you won't find on many other bags even to this day, but with GGG discontinuing it earlier this year I feel that its time is up. I hope to see an updated V2 model from GGG but I'm not holding my breath. If you can still find them new or used, they are still a steal at $120.