When fall rolls around it is the most beautiful time of year to be in the outdoors. Whether you are simply admiring nature's grandeur or out pursuing wild game. Regardless of your exploits, it can be difficult to layer up for those adventures because the mornings might be frigidly frosty while the afternoons are straight up balmy. Being able to peel layers as needed is incredibly important so you can stay in the game while you are hunting. One of Sitka's newest hoodies – and what is being dubbed as the "most performance-oriented hoody that's ever been made" – is the Sitka Ambient Hoody. We put to the test that bold claim of being the most performance-oriented hoody by reviewing it for the past several months. So, let's check out and see how the Sitka Ambient Hoody in Optifade Open Country Camouflage performed!
Sitka Gear Coverage on AllOutdoor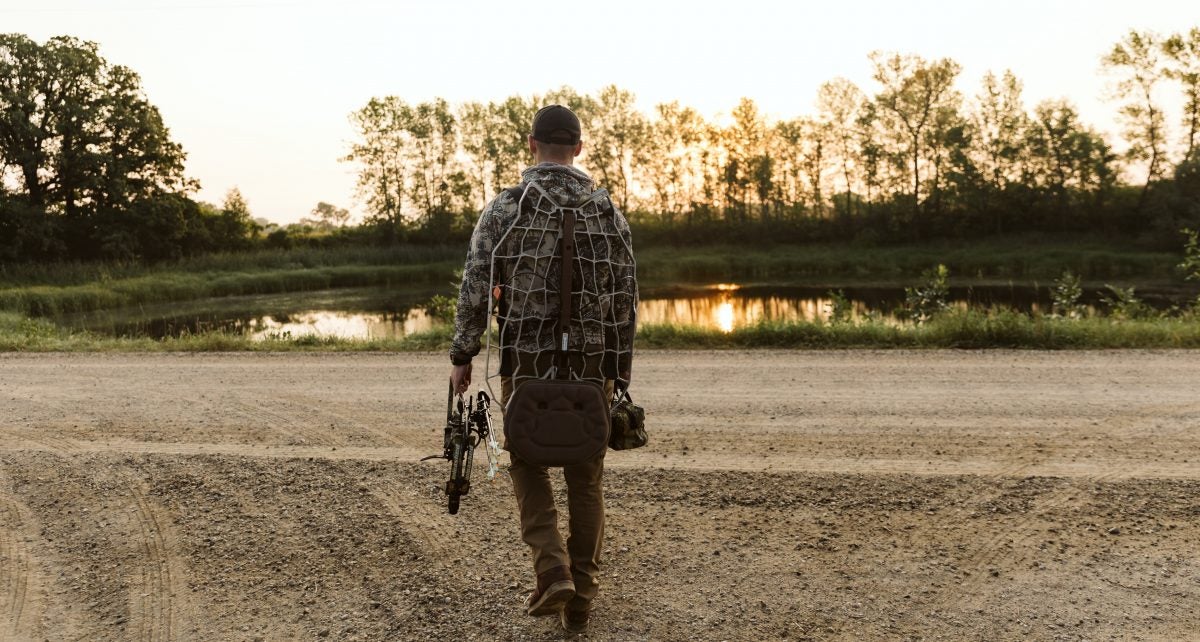 Specifications – Sitka Ambient Hoody in Optifade Open Country Camouflage
When most people think of hoodies they have thoughts of screen-printed, comical clothing to lounge around in their house with. When Sitka thinks of a hoody though they are crafting a clothing system to be coupled with other apparel items for your benefit. Whether it is to cool, stay warm, repel water, cut out the wind, whatever it may be. When Sitka designs a hoody it is anything, but just a hoody. You can check out all of the nitty-gritty specifications for the Ambient Hoody below as presented by Sitka:
20D ripstop nylon fabric is built to take a beating
4-way stretch nylon panels allow plenty of mobility
100 grams post-consumer recycled PrimaLoft® Evolve active insulation for breathable low-bulk warmth
Mechanical stretch enables a wide range of motion
Sculpted hood won't obscure peripheral vision
Durable water repellent finish sheds moisture and keeps fabric from wetting out
Half-zip pullover design for comfort and easy layering
Total weight: 13 oz.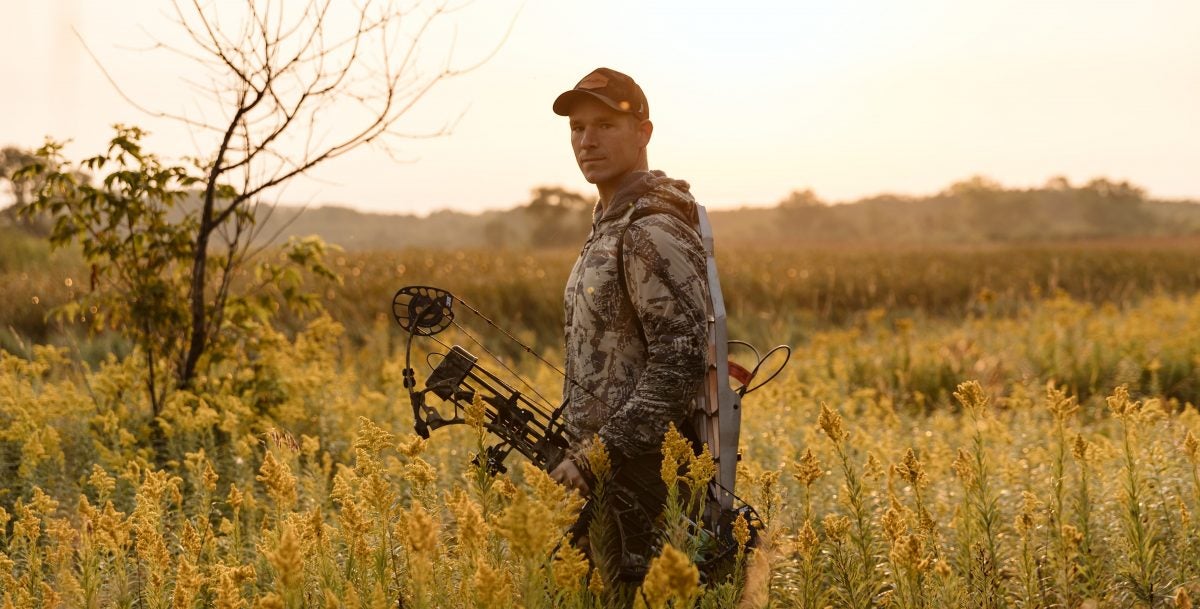 The Sitka Gear Ambient Hoody retails for $279 and comes in 5 different color options: Optifade Subalpine, Sitka Black, Optifade Open Country, Pyrite, and Elevated II. You also have your choice of 6 different sizes as well in Medium, Large, Large (Tall), X-Large, X-Large (Tall), and XX-Large. Some additional thoughts are shared below in a Press Release statement directly from Sitka Gear.
The Ambient Hoody is everything we like in a mid-layer insulation piece — versatile, packable and durable, but adapts to changing weather conditions and levels of activity. Utilizing low-bulk PrimaLoft® Evolve active insulation, this half-zip pullover hoody delivers plenty of warmth when you're still breathing, well and manages moisture in active situations and dries quickly if it gets wet. This technical hoody is ideal under a shell during cold weather hunts, on its own during brisk spring and fall evenings in camp, or tossed into your pack for summertime backpacking trips into the high country.
Field Use – Sitka Ambient Hoody in Optifade Open Country Camouflage
When it comes to hunting a reliable hoody is one of my favorite articles of clothing. I enjoy archery hunting in the early season because of the serenity in the woods, and a hoody is perfectly suited for that. Often mornings are chilly, but by the time the afternoon rolls around it can be hot. So, it is nice to be able to remain warm during those early morning hours, simply peel a layer, and ball it up in my hunting pack later in the day.
The Sitka Ambient Hoody is light enough that when its stowed in my hunting pack I don't even notice the weight since it tips the scales at a feathery 13 ounces. I also like the 4-way stretch nylon it is comprised of for the freedom of movement it affords me. If I am contorting around a tree hanging my Lone Wolf treestand, dragging a deer through the brush, or other precarious activities, my movement is never incumbered or inhibited by the hoody.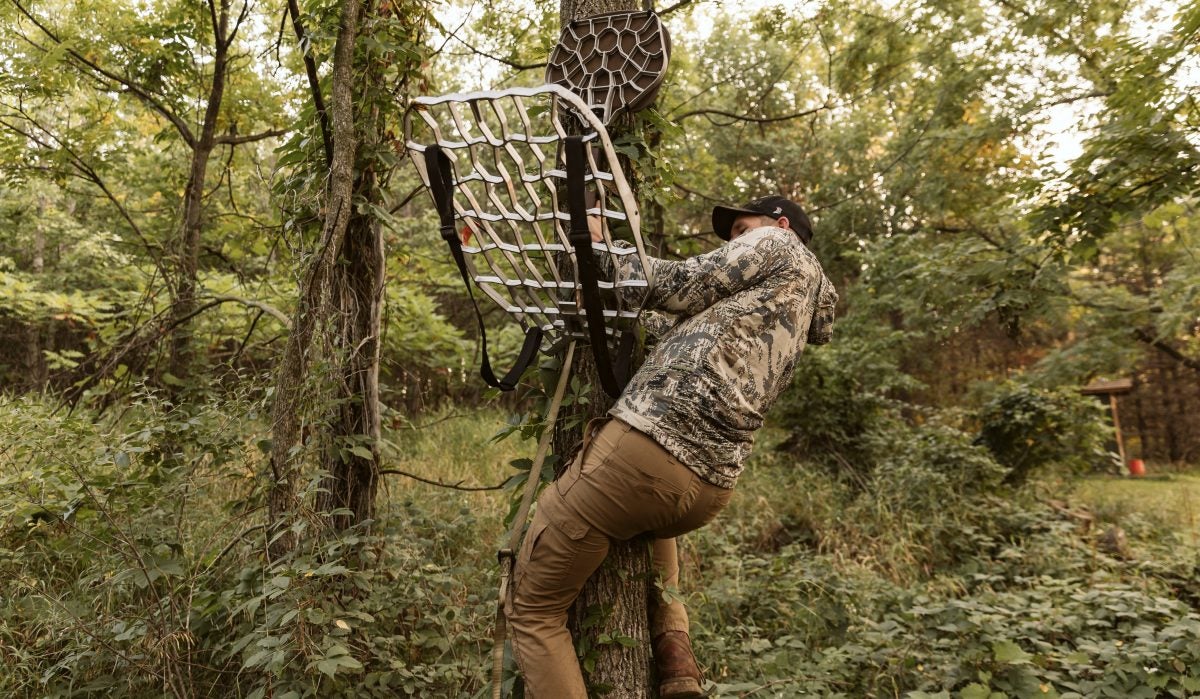 The sculpted, ultra-soft hood to the Sitka Ambient Hoody is two-fold nice for the user because it is out of the way of your peripheral vision (when you are sneakily scanning for game from your stand it never obscures your vision). Also, the PrimaLoft® Evolve active insulation is super breathable, plush feeling, and warm when you need it to be. You are not wearing a "poofy, downy" hoody; Rather, something soft, sleek, and lean in design that can be a standalone item or worn under other clothing as a mid-layer.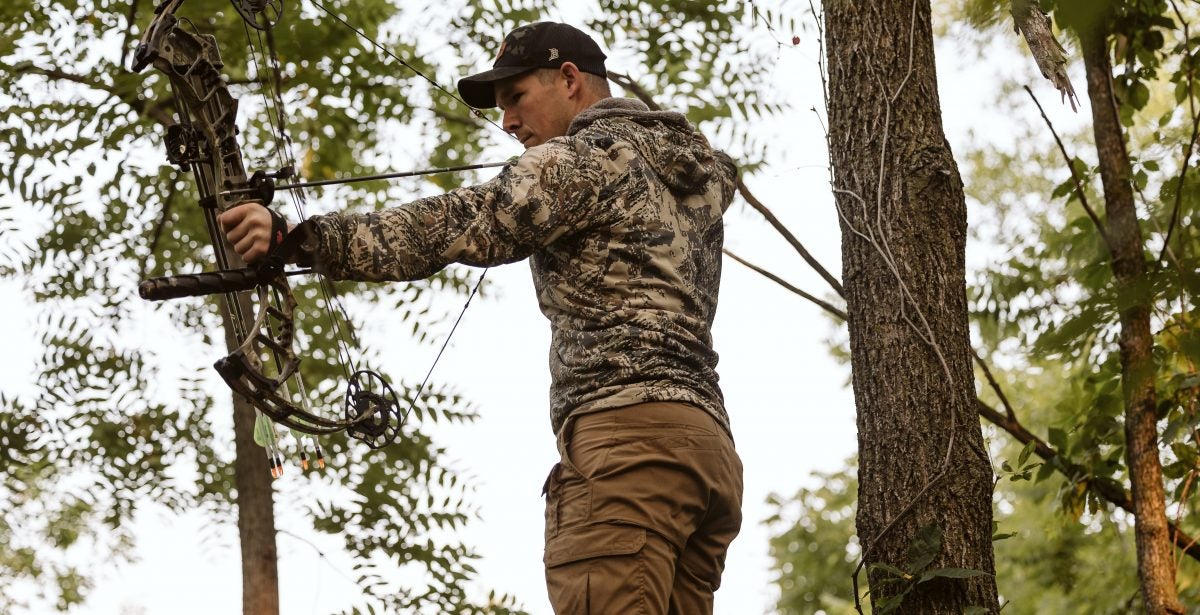 Finally, I appreciated the 20D ripstop nylon fabric because where I go hunting I get in the thick of things. There is a lot of buckthorn in Minnesota and it is not only annoying, but notorious for ripping clothing. I can't imagine the amount of cotton shirts I've tore in my lifetime from that one plant. The Sitka Ambient Hoody is impervious to the evil characteristics of buckthorn though.
So, the hoody remained durable, warm, cool, light, and sleek throughout this fall and even the colder weeks leaning into winter now in Minnesota (it snowed just yesterday in our tundra state). While you might not be able to survive a blizzard in this hoody (that's not its purpose), you could probably survive 10 months out of the year with it which is pretty impressive in our book.
Final Thoughts – Sitka Ambient Hoody in Optifade Open Country Camouflage
So, what are my final thoughts on the Sitka Ambient Hoody in Optifade Open Country Camouflage?… Overall, this simple hoody performed beyond my expectations. Sitka's bold claim of this being the most performance-oriented hoody ever might be true. At the suggested MSRP of $279 in 5 different camouflage offerings, we believe the Sitka Ambient Hoody is worth it.
In closing, I want to say thank you to Sitka for allowing AllOutdoor and myself the opportunity to try out their Sitka Ambient Hoody in Optifade Open Country Camouflage. That is greatly appreciated. Also, we would like to know what all of you guys and gals think? Do you believe that the Sitka Ambient Hoody in Optifade Open Country Camouflage is something worth spending your money on while scouting and hunting? As always, let us know all of your thoughts in the Comments below! We always appreciate your feedback.
---
Video and Photography
All of the quality photography for this review was completed by the accomplished and wonderful Savannah Pierson of Savvy Photage while the video work was achieved by the versatile and gifted Jens Kallgren of High Shine Media. They are both pinnacles of knowledge and expertise in their field, and their assistance in reviewing the Sitka Ambient Hoody in Optifade Open Country Camouflage is greatly appreciated.