All of us come from varying walks of life to appreciate and utilize firearms. For some, it is simply a tool. In fact, that is often my perspective. Whether it is to go hunting and provide sustenance for your family, or to defend yourself from those who wish to harm you or your family. Regardless – in my mind and many others – it is a tool. For others, it is a great source of relaxation, comradery among friends, and a stress reliever. Whatever your mindset might be, it is fantastic if you enjoy, utilize, and appreciate firearms. Something that we all should be doing more with our firearms though is training. Working through reps with your firearms alone can get stale – and honestly, unproductive – over time. That is why it is great to receive tutelage, knowledge, and ideas from a reputable instructor and/or training facility. One training facility that we got to visit and receive training from this past year is F5 Farm out of Pine City, Minnesota which is operated by the world-class shooter, Josh Froelich. This new, up-and-coming training facility offers courses for the AR-15, AK-47, and many other firearm platforms. We'll share our experience of their facility so you can decide if you would like to experience what they have to offer as well. Let's dive in!
F5 Farm & Josh Froelich Coverage on AllOutdoor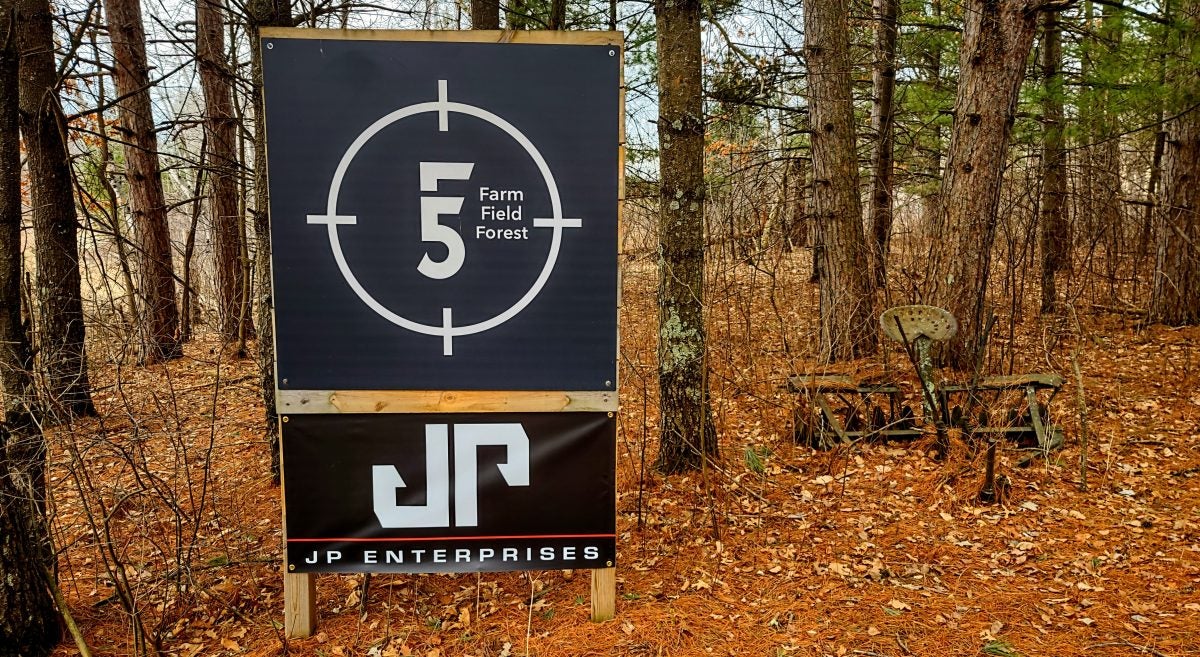 F5 Farm – What're They All About?
What I appreciate the most about F5 Farm and what Josh has going on is his approach to firearms and the outdoors. He is an incredible steward of the land he calls home. He only harvests game animals – whitetail deer, beaver, black bear, etc – that he is going to eat or may be a 'threat for his family's livelihood.' For example, beavers dropping trees on his or a neighbor's house, beavers flooding into his or a neighbor's house, black bears coming too close to man's best friend or his children, etc. We should look to hunt and move through the woods in a sustainable manner; Moreover, a respect for the animals who also call it home.
Also, his teaching manner and approach to firearms is awesome. For a man who is a literal world champion on multiple firearm platforms, he is as humble as they come. He also doesn't try to sprinkle "magic, John Wick fairy dust" into his training or vernacular. Although, when he is moving with a firearm it is reminiscent of John Wick, he gives his teachings in a palatable, easy-to-digest format. Shooters of all skill levels can easily learn from him and his cadre of instructors.
Guns ranges are everywhere… Private ranges with exclusive access and a focus on customer experience are not.

F5 is private, high end, closed door, customer focused and we do custom events for our clients. We offer high end media work, branding for partners, custom content generation, product launch event hosting, media event hosting and more.

Want to do a high end event at a closed door range with a white glove experience? Reach out and lets discuss.
F5 Farm – The Facility
When it comes to the facility at F5 Farm there is a little bit of everything. We had last trained at F5 Farm about 6 months ago and a few things may have changed (improvements and updates), but the lay of the land should be similar to what we saw in April. There were 3 large training ranges present (with more on the way or maybe currently present/finished now). One area was a shorter range (roughly 25 yards or less) that was set up with barriers, obstacles, and training schemes similar to what you might see in a USPSA or 3-Gun event. It helped teach students the ability to safely, quickly, and effectively transition between targets and around varying obstacles.
A second area was a bit more spacious and – at the time – was set up for vehicle work. Deploying a firearm from the driver's seat of a vehicle, moving in and around a vehicle, and connecting on targets at a slightly further distance (roughly 50 yards or less). This type of work for us was invaluable because nearly no ranges in our home state of Minnesota allow for vehicle work; for both safety reasons and lack of appropriate facilities.
Finally, there was a long range area. Here, you could shoot steel out to ~500 yards with flags to assist with wind calls and steel targets that actually had hit confirmation (red lights would flash/turn-on to indicate a positive hit). The small nuances of barriers to shoot from, hit-confirming targets, and wind flags were all phenomenal because it increases the velocity at which you, as a shooter, could improve in a single class or day.
F5 Farm – The Training Curriculum
The shooting course we had the opportunity to attend this past April was one of their Modern Carbine classes. In fact, they have opened up registration for next year's "Modern Carbine at F5 with Federal" for anyone who would like to attend. This class utilized all of their shooting areas of working transitions around obstacles, barriers, and multiple targets; accomplishing vehicle work; and connecting on long-distance targets.
I highly recommend this class for anyone using a modern carbine or AR-15 in any capacity. Do you hunt? It will teach you to shoot better from precarious positions. Do you compete? It will teach you to be more efficient transitioning amongst multiple targets. Do you defend? It will teach you not only to defend, but to be mindful of those around you. The Modern Carbine course at F5 is a complete package.
As mentioned earlier, Josh Froelich and his staff did a great job of bringing knowledge to the table where everyone could understand it. From simple ideas like, "move your feet in this manner or cadence to set up you next shot" to "you can stabilize your rifle on the railing like this for a better shot at 500 yards." Nothing is more aggravating when you're learning skills and the instructor uses over-the-top jargon. The guys and gals at F5 aren't like that. They give you distilled knowledge with normal talk.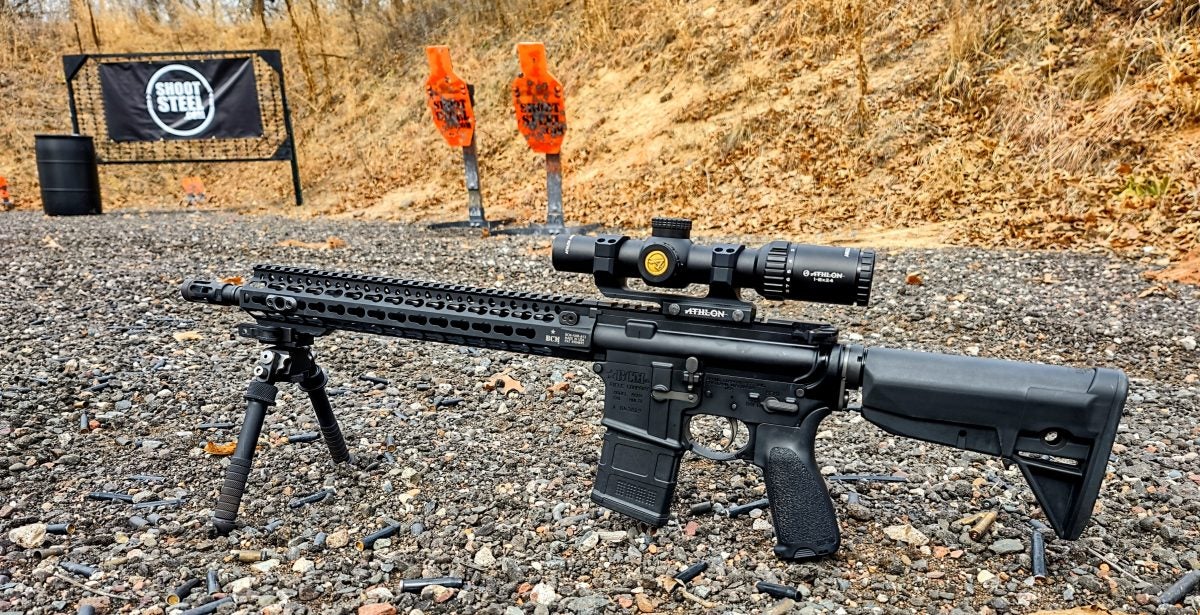 F5 Farm – Final Thoughts
So, in sum, this is not so much a review of F5 Farm, but more so, an overview of everything they have to offer. Since we last attended their facility, they have expanded partnerships to offer ammunition, tools, and accessories on-site; There are cabins/rental quarters if you want to stay at the facility and do not have to travel to a hotel; and they even offer a shuttle service from MSP (Minneapolis/St. Paul) airport. If you want some top-tier training from a world class shooter, we highly recommend you check out this up-and-coming, hidden gem in Minnesota at F5 Farm.
In closing, I want to say thank you to Josh Froelich for inviting myself – thus, AllOutdoor – to his diverse and comprehensive training facility this past spring at F5 Farm. We appreciate the opportunity to get reps on one of our AR-15 rifles, simultaneously test some products, and be introduced to new shooting tactics, scenarios, and skills. That is always greatly appreciated. Also, we would like to know what all of you guys and gals think? Do you believe that F5 Farm is a training facility you would like to visit and possibly attend one of their courses? As always, let us know all of your thoughts in the Comments below! We always appreciate your feedback.